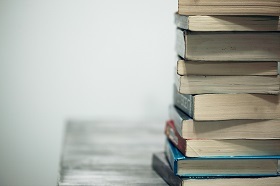 Selling second hand books could be the perfect retirement business idea for you if you love browsing thrift shops, rummaging through jumble sales, and so forth.
You would be buying books super cheap and then selling them for tidy profits on Amazon.
Perhaps you've seen this before and worry that there are loads of other people doing it. But do you know why there are loads of other people doing it?
Because it's easy and fun.
It's what I call an automatic money maker. And you never know when the next $100 treasure is going to pop up in the fifty cent book bin.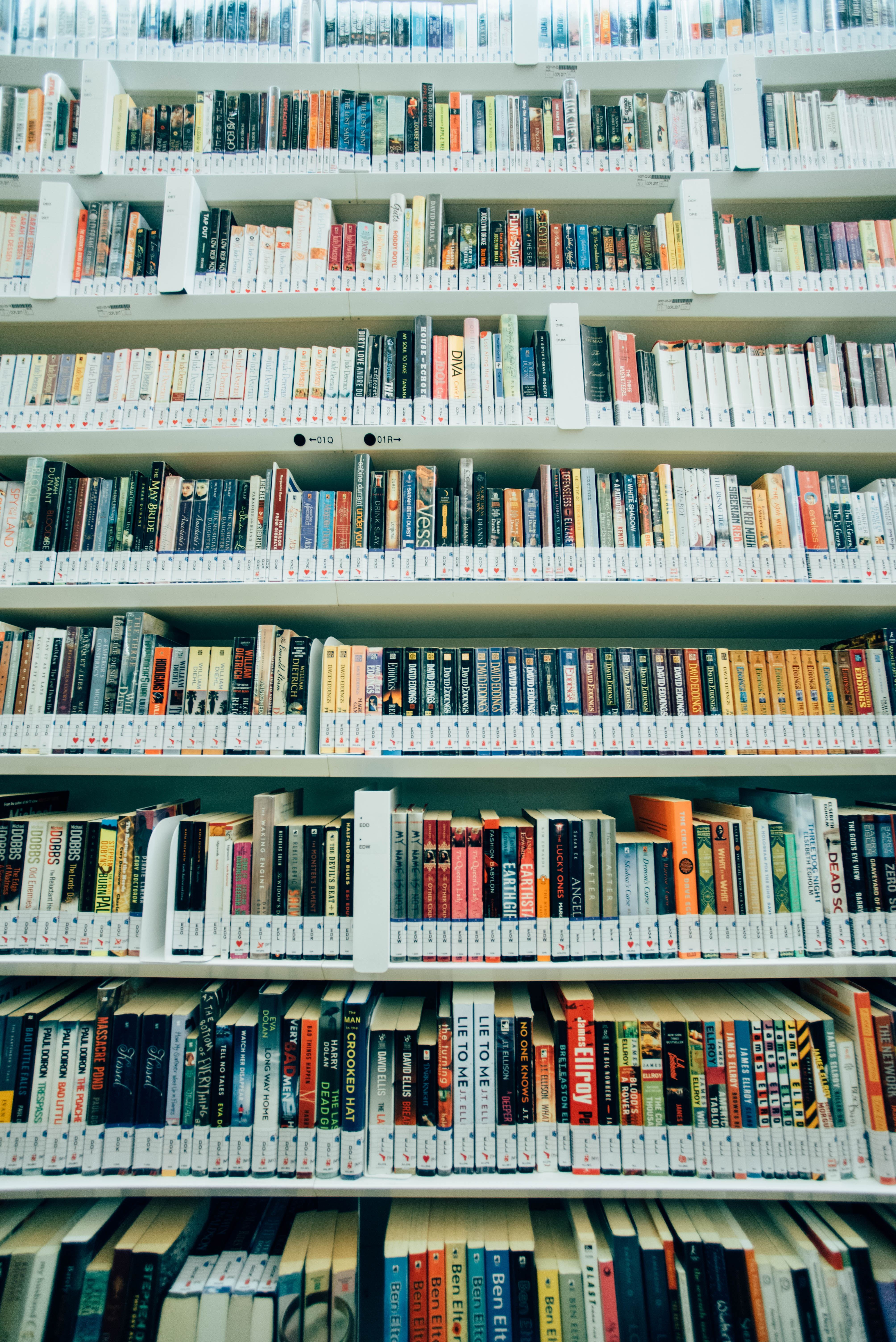 Why Book Selling?
Books are:
Cheap
In plentiful supply
Can be sourced from scores of different places
They are constantly in demand
People NEED them and value them
They can provide a huge profit
They are dead easy to pack and ship
They are quite easy to store
They hold a distinct fascination for buyers (desirability!)
I really don't think you can beat second-hand books for a product that's in plentiful supply at a low price and is easy to source, store and sell.
There are hundreds of millions of used books out there and the majority are at prices so low you can just smell the profit.
You will never run out of books.
Another important point is that people don't just stop buying books at certain times of the year, either. Books sell consistently…. holiday reading, winter reading, studies, entertainment….
Who Can Sell Books?
Perhaps you're reading this looking for a part-time retirement business that will give you a reason to get out of the house, have fun and make enough money to take trips, checking things off your bucket list.
Or you may just be looking for a profitable hobby and a bit of interest?
As well as being a retirement business idea, it's an ideal part-time business for a stay at home Mum or Dad that can fit round children's routines.
Talking of kids – this is so simple that they can help you with the business, or even do it themselves to earn extra pocket money.
One Man's Story Of Selling Books
Ryan Grant put himself through college using this method.
Except Ryan didn't have time to hit the thrift stores and rummage sales, so instead, twice a year he would organise a text-book buy back at his college.
He then sold those textbooks through Amazon, making up to $10,000 a year.
What's really interesting about Ryan's case is he only bought books twice a year. And after his first semester, he decided to let Amazon do the shipping for him, and he still cleared that much money.
You can read Ryan's story here.  (Please note that although that link promotes a course, it's NOT my affiliate link. I have never tried the course, so can't endorse it.)
Is Selling Second Hand Books Profitable?
But wait – is there any money to be made selling second hand books?
There certainly is.
Let's say you go to a jumble sale. There you find stacks and stacks of books – yeah!
You take your stack of books home – let's say there are 30 of them. You get them listed online and forget about them. (More details on making this easy below.)
When you do this on a regular basis, pretty soon you've got a few hundred books online, and a funny thing starts to happen.
You make sales.
Sometimes you make a BUNCH of sales, all in one day.
You check your email and… WOW! 7 sales today.
You print off labels, pop the books in envelopes and post them, either by leaving them at your mailbox or dropping them off once a week at the post office.
A few weeks go by, you're buying more books, selling more books, but you're not paying attention to your numbers.
Hmmm, you better check and see how you're doing.
Let's say you've been really busy, and so far you've invested $500 in books.
For that $500, you've purchased 500 books (I'm going for the easy maths here.)
You've made 50 sales, and likely cleared far more than your initial $500 investment.
As one bookseller posted on an Amazon forum, the average sale for many booksellers is around $20. Another seller confirmed that his average sale is $20, but that he will consider selling a book if he can charge at least $12.
Of course, how much you make per book will depend on which books you choose to sell and how much you charge. We're not talking here about competing with the second-hand market in "best-sellers" at $2 a copy!
SO, say you've sold 50 books and covered your expenses. But you still have 450 books in your inventory! Even if you stopped buying books at this point, you would continue to make sales and make money for some time to come.
Ebay vs Amazon For Selling Second Hand Books
Some folks will think Ebay is a better place to sell anything, incl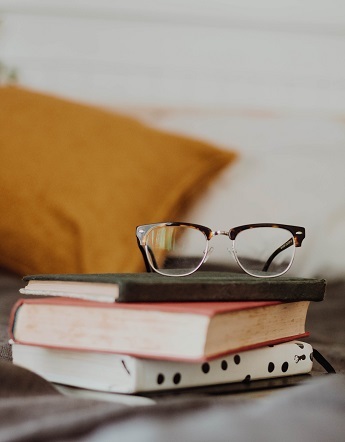 uding books.
I disagree. Amazon IS books. If you want a book, where do you go? Amazon. And so do most people. Who thinks to check eBay for a book?
More importantly is how the two sites are set up. If you are selling, "To Kill a Mockingbird," you make a listing on eBay for your book.
When someone searches on eBay for that book, they likely type in the title.
And what comes up?
As the time of writing, 8,039 results!
What are the odds that someone – ANYONE – will even find your listing? And if they do find it, they will likely be so confused by the previous 10 or 50 or 100 listings they saw, they won't know which copy to buy.
But on Amazon, all of the copies of a book are under ONE listing. You don't have to generate your own page, your own description and all of that. You simply scan it, choose a price and state the condition and your book is listed.
For example, if a book has a BSR* of 30,000, that means it's likely to sell the same day you list it. But if it has a BSR of 2,500,000, it could take 60 days or more to sell the book.
*Best Seller Ranking is your guide to whether or not a book is worth listing. Just as a guide rule, you might want to only buy books that have a BSR lower than 200,000. Learn more about BSR here.
One last thing about Amazon – if you ever decide you don't want to package and label books then you can ship your books to Amazon in bulk, and they will forward them to buyers as each one is sold. This is called Fulfilled by Amazon, or FBA.
Books sold through FBA tend to sell faster, because they can be sold with Prime shipping. However, you do pay more in fees.
What Are The Steps To Selling Second Hand Books On Amazon?
1: Create an Amazon seller account.
There are two types of accounts; individual and professional.
Individual is free, but you pay an extra $1 per sale.
Professional costs $39.95 per month, but doesn't have the $1 fee.
Basically, start with a free account, but if you get to the stage where you can sell more than 40 books a month, get the professional account.
2: Determine how to get your books and which to sell.
Don't neglect your own bookshelf to get started! You might find an unexpected gem on there.
One method which is really popular is scanning books at a yard sale, thrift store, etc. to find out which ones are worth buying and reselling.
You can get an app on your phone that cross references the book's BSR (click here to learn about BSR) as well as the book's lowest sales prices and lets you know if it's worth purchasing. As I didn't use an app for my own sales I'm not prepared to recommend one, but I have checked online and they d0 exist – although with mixed reviews!
Or you could do wholesaling. Instead of scanning each and every book, you make offers on entire lots. These could be lots from yard sales, estate sales, book store closings and so forth. I know of one guy who goes to the local thrift stores and picks up all the books they didn't sell or didn't have shelf space for. He gets them for free.
When you wholesale, you'll likely find that 3 out of 4 books isn't worth listing. What you do with those is up to you. Personally, I would donate them to a charity, or to the library for their fundraising book sales.
3: Use Fetcher to track costs and profits.
When you've got hundreds of books, it's hard to remember how much you spent on each one.
Fetcher is an app that integrates directly into your Amazon seller account that helps you track your profits. You can easily input the costs of each of your products, too, something that you can't do with Amazon seller central.
Other features of Fetcher are:
Product breakdown on a per Amazon Standard Identification Number basis
Pay Per Click cost and sales analysis
Product promotion tracking and real costs
Amazon fees – storage, Fulfilment By Amazon and everything else
Refund tracking with comparisons and costs
Costs of Goods Sold tracking and calculations
Inventory dashboard
Professional Profit and Loss Statement
Daily sales and profit email
One thing: Fetcher costs $19 a month with a free 31 day trial. But most serious Amazon sellers agree it's worth the investment.
4: List your books on Amazon.
You can manually type in each ISBN, or use an app to scan them in. Put the ISBN into Amazon's search bar and click, "I have one to sell."
State its condition – and get it right. Buyers get really annoyed when a book is listed as "Like New" condition and there's highlighting or writing in the book.
"New" is just like it sounds. A brand-new, unused item
"Like New" is an apparently untouched item in perfect condition.
"Very Good" is a well-cared-for item that has seen limited use but remains in great condition. The item is complete, unmarked, and undamaged, but may show some limited signs of wear. Item works perfectly.
"Good" shows wear from consistent use, but it remains in good condition and works perfectly. It may be marked, have identifying markings on it, or show other signs of previous use.
"Acceptable" is fairly worn but fine to read. Signs of wear can include aesthetic issues such as scratches and worn corners. The item may have identifying markings on it or show other signs of previous use.
5: Ship.
Either ship your books in bulk to the nearest fulfillment center, or ship them individually to buyers as sales come in.
If you're doing the shipping yourself, be sure to have the appropriate sized mailers ready to go.
It's easiest if you simply print postage right from your computer, and it's fairly easy to set this up.
6: Rinse and repeat.
Your first goal is to replace any money that came out of pocket to start your book selling business.
Your second goal is to roll profits back into the business, thereby growing your business quickly. It's a good idea to roll your profits back into your business for the first six months.
When you get to a point that you can take money out of the business without slowing the business down, go ahead and start enjoying your profits!
Personal Experiences of Selling Second Hand Books
My own fairly brief experiences of selling books after college / uni suggest that, if worked diligently and with the tools now available, this could be very successful. When I was selling my college books the Internet was in its infancy!
Although never making it a serious business, my younger son (after uni) and I (after college) both listed text books we no longer needed, made sales and cleared a shelf or two.
Some higher education textbooks are very expensive to buy, and impoverished students appreciate second-hand supplies. Be sure to list textbooks promptly as editions can change fairly quickly and it's important that students are buying the correct edition or you'll be getting complaints.
A funny story about selling second hand books is that I bought my elder son a (new) book for Christmas, and a few months later he needed me to login to his account where I spotted that he had sold the book for MORE than I had paid for it. Honestly!
What Are The Downsides of Selling Books?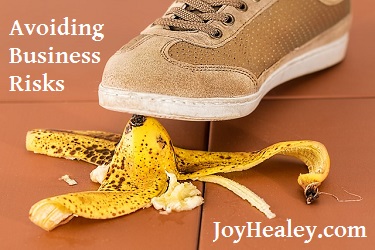 The obvious risk is that you end up with a stack of unsold books! But you can minimise this risk by being selective about what you buy using the app described above. The wisest thing to do is set yourself a maximum value of stock you're prepared to hold and don't exceed that.
If space is limited, you may incur the wrath of other family members, so be sure to keep the supply of books tidy and within an agreed space.
Remember that professional book-shops will have probably already checked whether books are valuable, so don't waste too much time there. Even Charity shops are now getting wise to maximizing their returns by selling online. To pick up potential bargains, stick with car-boot sales, jumble sales etc.
As to the potential profit – obviously there's no income guarantee, but common sense will tell you that you can earn as much or as little as you like, based upon the work you do. The more you work this business, the more you can make. The less you work… well, you know the drill.
While it can be a "nice little retirement earner" income can be sporadic so I think it would be unwise to expect to pay regular bills with the income you make from selling second hand books.