Email marketing is an integral part of every digital marketing strategy in 2020.
Today we're going to compare two popular email marketing services to help you choose the one that best suits your needs.
Let's get to it!
Interface
Starting with the interface, Moosend offers an intuitive interface that is both straightforward to use and easy to learn.
It stands out with its modern graphics and user-friendliness, thanks to the neat design and information available at every step.
Creating a campaign is as easy as it gets with their drag and drop editor making your life easier.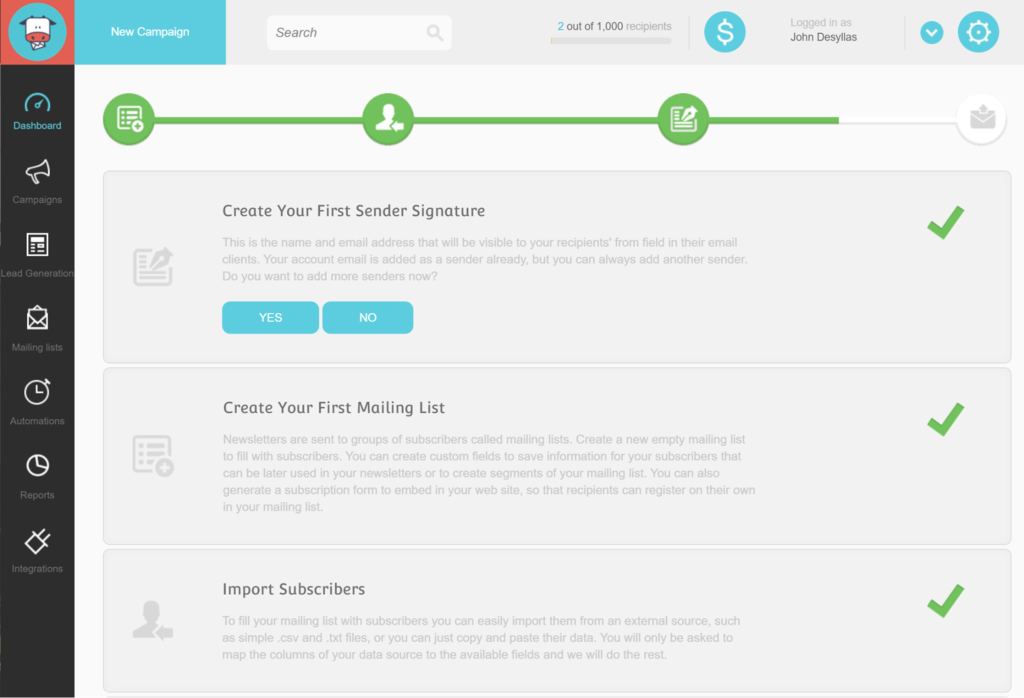 Mailerlite, on the other hand, has a simple and clean design.
While it may not be as modern, it is pretty easy to use and navigate even for beginners.
It also features a drag and drop editor, which is very useful.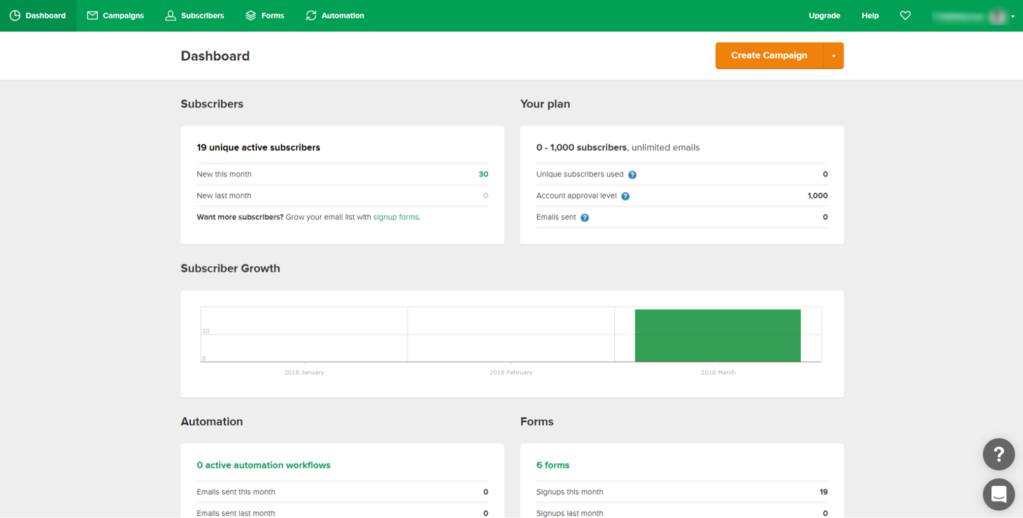 List management
Moosend allows you to connect with your audience like never before with its list management options and personalization.
You can effortlessly import your subscribers via Google contacts, excel sheets, CSV files, or just by copying and pasting contacts directly.
Moosend's platform allows powerful segmentation options for your list, by having more than 20 criteria and an equal number of sub-criteria.
Last but not least, Moosend offers unique real-time tracking, monitoring the activity of your site's visitors, and thus allowing more personalization of your contacts.
With Mailerlite, it is almost as easy to import contacts as with Moosend.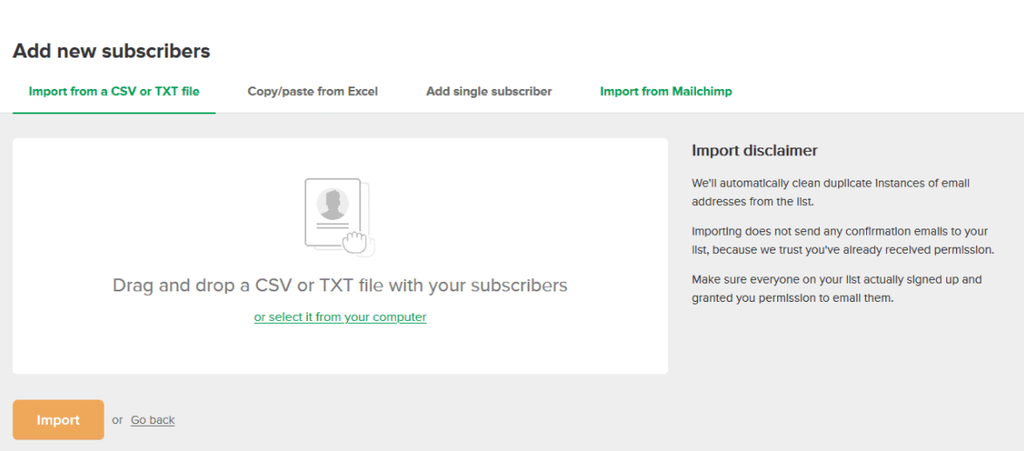 Mailerlite uses segments and groups for subscriber management. While they may look similar to you, in fact, they aren't and therefore Mailerlite's approach can be considered a tad confusing.
Filtering options here are more limited compared to Moosend.
Email Templates
Moosend offers an impressive 70+ free email newsletter templates to choose from.
That's pretty much ideal for everyone!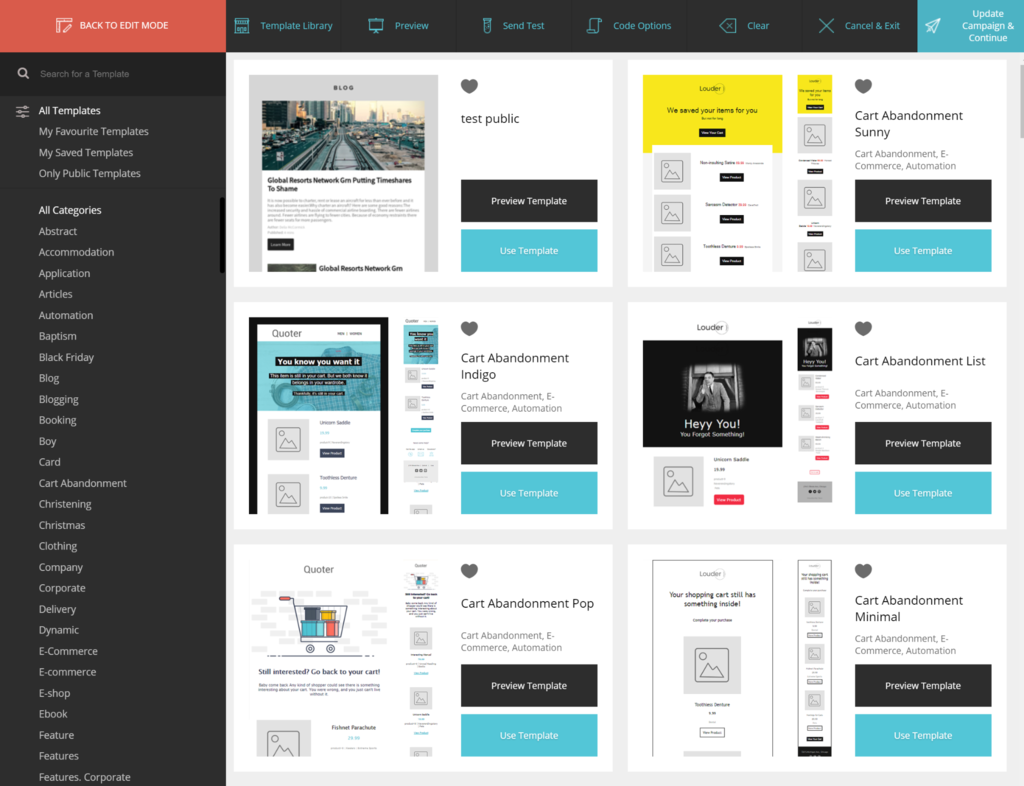 Their templates are responsive and their drag and drop feature allows you to put your own branding as well as content.
All the email templates are optimized for mobile, tablet, and desktop. There is a preview email option that enables you to see how your subscribers will view the email once it's sent.
And if you know your HTML, you'll love their visual template builder.
Of course, you can use custom fonts as well as add videos and images to your email campaigns.
Mailerlite comes with 50+ email templates for your campaigns.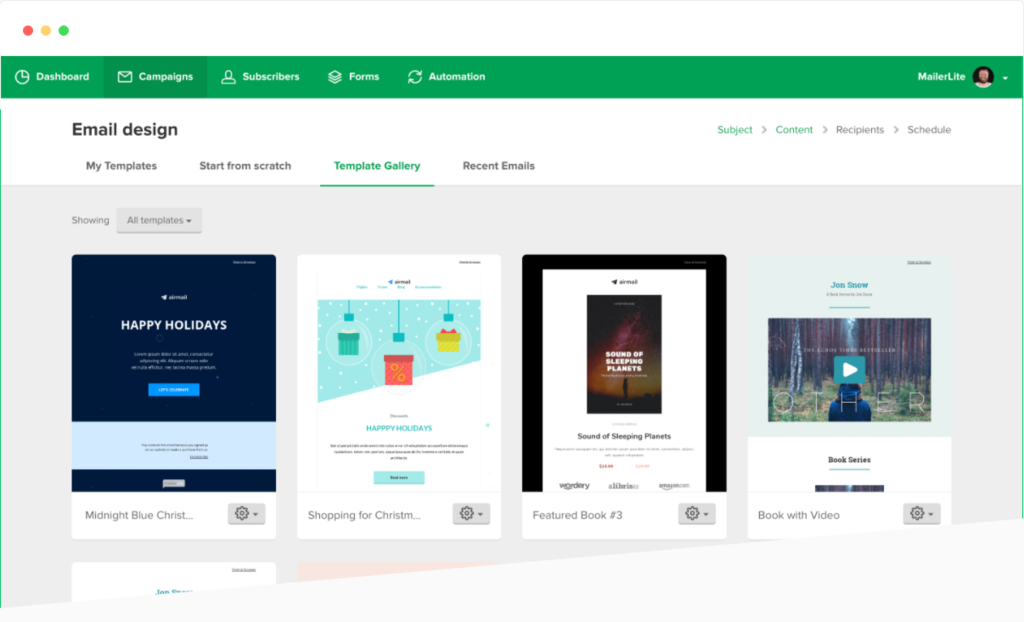 They are both nice and responsive.
Their editor is also drag and drop and allows you to import HTML.
You can create dynamic content blocks, add signatures, images, dividers, etc, similar to Moosend.
Automation
Moosend offers a robust automation builder that allows you to build automation workflows from scratch and increase customer engagement through engaging drip campaigns.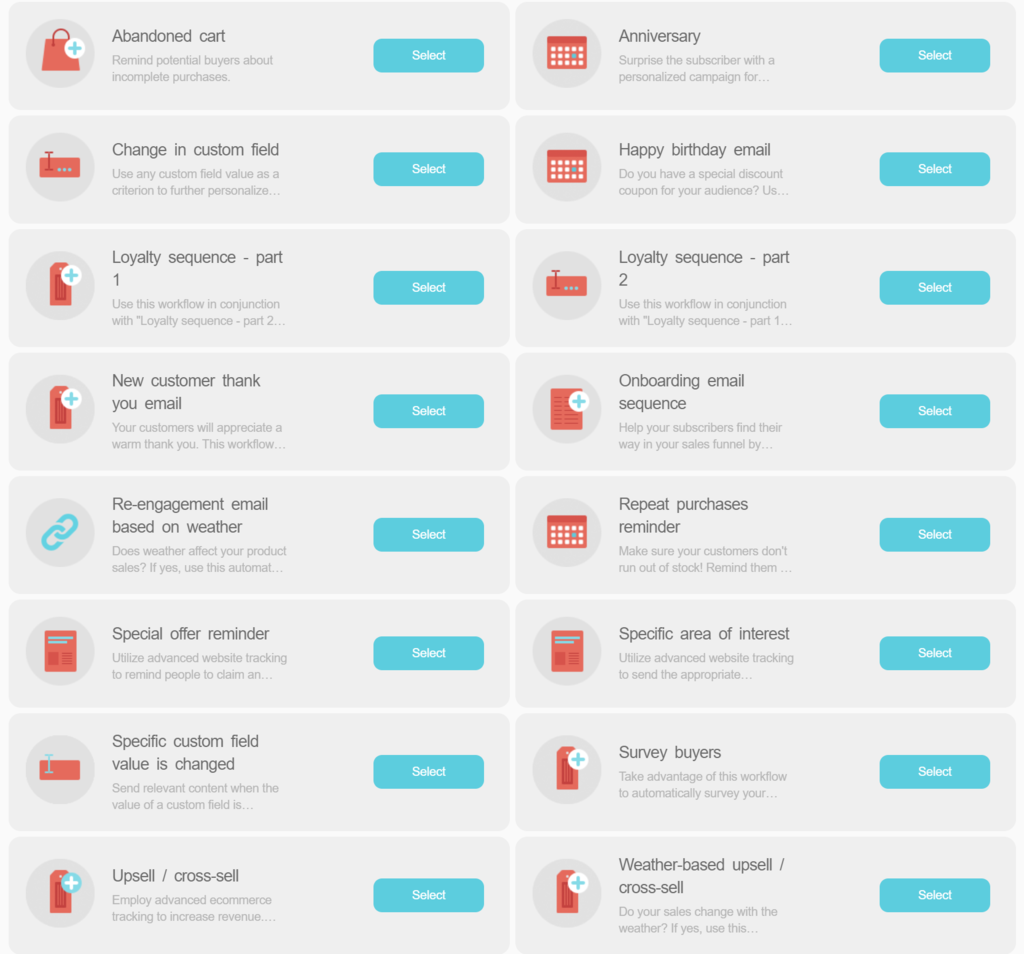 They also provide 18 different automation 'recipes' that save you the pain of creating one. Even seasoned digital marketers would love this.
MailerLite also offers an automation builder with all the basic automations that you'll find in Moosend.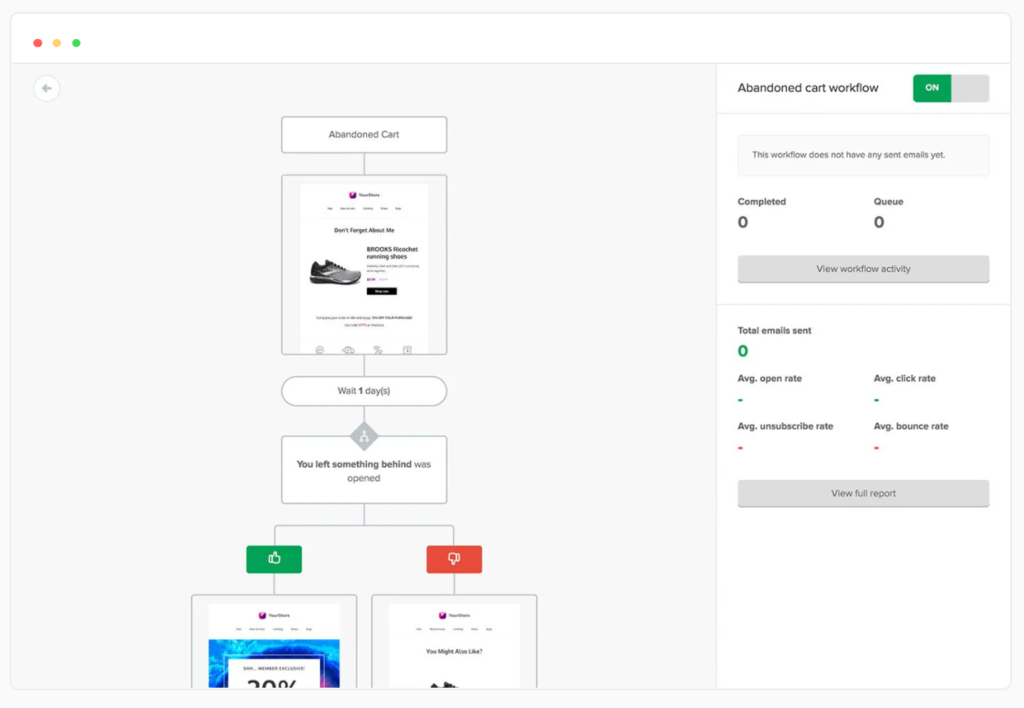 However, you don't get any pre-made templates and advanced automation, like weather-based recommendations, unlike with Moosend.
So with Moosend, you can do what Mailerlite does plus some awesome advanced automations to engage with your customers on a deeper level.
Deliverability
Regarding deliverability, Moosend offers a content spam test.
This tool allows you to check how your email campaigns rate against all the popular spam filters. And it's free of course!
This eliminates the chance of your email ending up in the spam folder.
Moreover, you have access to their deliverability team to assist you with everything you need.
Thus, Moosend's email deliverability is high.
Both Moosend and Mailerlite offer top-notch authentication facilities in regards to SPF and DKIM.
However, Mailerlite has stricter rules than most Email Service Providers and therefore you may see high bounce rates.
Support
Support-wise, Moosend is there for you by phone, email, or live chat.
They boast an impressive 3-minute average response time, which is among the shortest in the industry.
Moreover, Moosend has an excellent help section which is updated regularly, and video tutorials to assist you if in trouble.
Finally, they have dedicated account managers assigned for everyone that signs up, providing actionable tips on how to grow your business regardless of its size.
Mailerlite also has quick and responsive email and chat customer service.
They have thorough video tutorials to help you if you encounter problems along the way.
However, they lack dedicated Account Managers, so you need to either use Live Chat or their ticketing system.
Pricing
Moosend offers a free forever plan with access to almost all the features a business needs.
Best of all is that you get to try the platform without the branded logo included.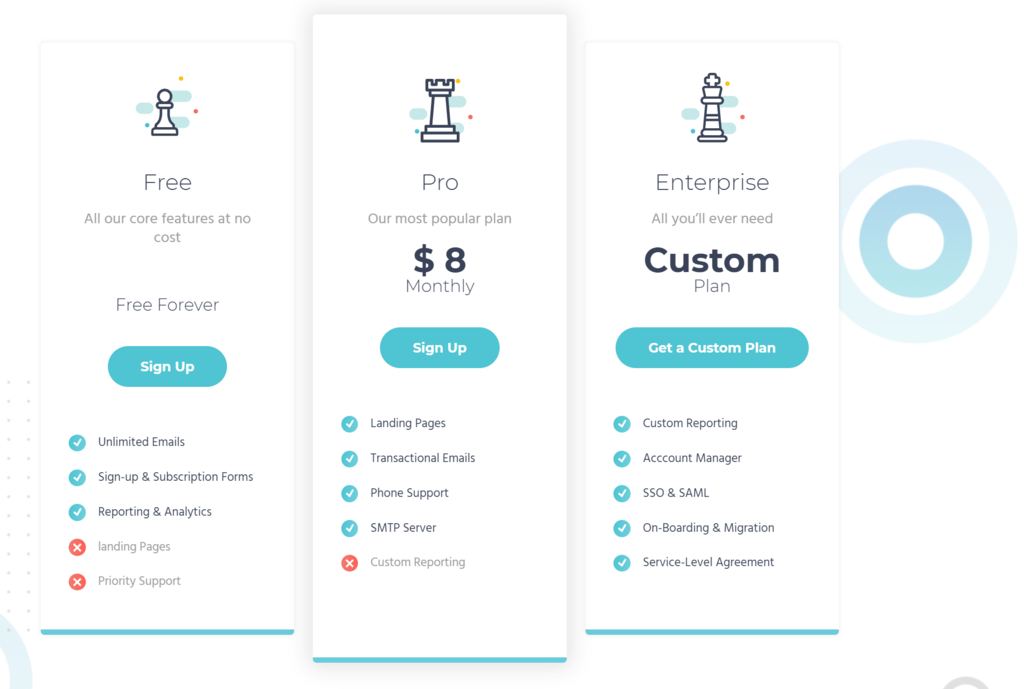 Moosend's subscriber-based tier system offers unlimited emails per contact, which keeps costs to a minimum.
Mailerlite, on the other hand, also offers a free plan for up to 1000 subscribers, but unfortunately, the branded logo is included.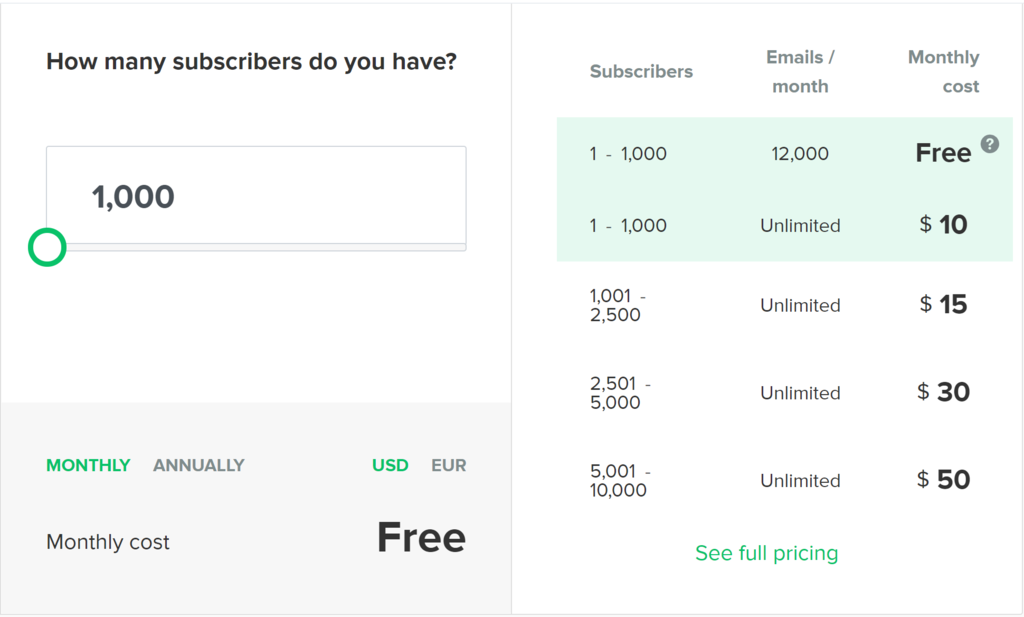 Similar to Moosend, they offer a subscriber-based tier system that you can benefit from.
Their free plan was a good deal until recently, but they limited some features, such as the number of templates.
As your business grows, though, Moosend is the more affordable option here since costs are considerably lower than Mailerlite.
To be exact, you're looking at an additional $160 cost just for priority support, unlimited landing pages, and dedicated IPs with Mailerlite.
Conclusion
Admittedly, both platforms are equally good at what they offer.
If you're serious about your email marketing and automation, without having to break your bank, then Moosend is the best choice for you.
If you're looking for a simple and efficient email marketing platform, although thin in automation, then Mailerlite is just right for you.
The final choice is yours!