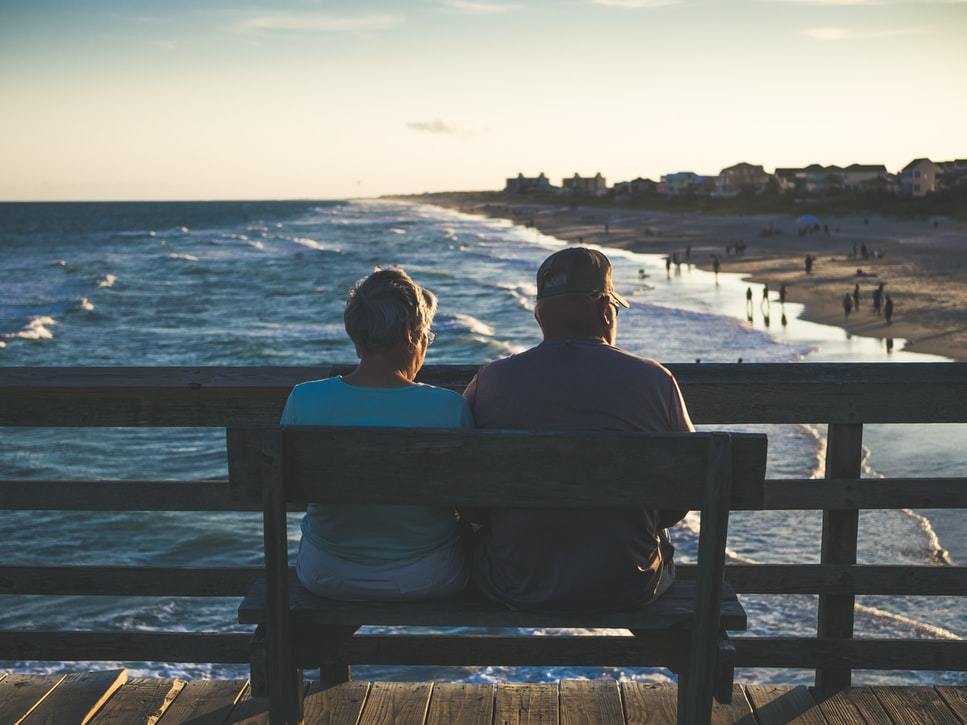 Gone are the days when life after retirement was only about lazy breakfasts, spending quality time with family, watching movies, traveling, and so on. Now, seniors are turning into entrepreneurs after retirement. Here are 6 compelling reasons why retirement is the perfect time to start a business
According to Forbes, individuals above 55 are more likely to launch a startup company than people under 35. Now, the question is, what is the reason behind this? Why are individuals considering retirement as a great time to start a business? Let us find out.
Retirement is not the final destination. It is rather a new journey where seniors can achieve several milestones. Here are a few compelling reasons why retirement is a great time to start a business.
1. Starting a business in retirement helps generate income and build wealth:
Gone are the days when retirees could lead a comfortable life based on their retirement savings. Traditional financial safety nets are a matter of the past, especially when the cost of living is increasing day by day. Retirees are not able to afford the same lifestyle that they used to enjoy before retirement. Starting a business after retirement allows retirees to generate additional income and build wealth.
Starting a small business after retirement is a great step, especially for divorced couples. Instead of being solely dependent on the spouse's retirement benefits, individuals can create financial security on their own. Entrepreneurship can help them to build wealth not only for themselves but also for their next generation, which is great.
When individuals start a business after retirement, they are not only creating job opportunities for themselves but also for others. They are creating lucrative job opportunities for their children too. They will have a place of work after completing higher studies. The emotional peace of seeing children working in the family business is priceless.
2. Retirement gives ample time to follow one's passion:
Retirement gives ample time to turn one's passion into a profession. After several years of working for someone else, retirement gives the perfect opportunity to explore your passions and turn them into a lucrative business.
If you have a passion for cooking and serving food to people, then you can open a small restaurant. If you love to write, then you can start blogging and take it as your new business venture without spending a fortune. Here are the top 5 ways to improve your income from blogging.
3. Retirement gives scope to leverage one's work experience:
Senior entrepreneurs have an edge over young businessmen. And what is that? They have years of work experience. Retirees have accumulated a vast experience of life. For instance, they know how to make smart presentations. They know how to build teams and work with executives. They have extensive knowledge of what works and what doesn't work in a business. And that would help retirees to avoid making expensive mistakes. Also, they have an idea of how to connect with clients and sell products or services. These skills are necessary for running a successful business.
4. Starting a business helps retirees to stay active mentally:
Retirees get plenty of time after retirement. Unlike before retirement, they do not have to travel to a workplace anymore. If they sit back and relax day after day, they could become lazy and lethargic. Their mind could stop working like it once did. However, when they start a business after retirement, it gives them the scope to utilize their mind to get productive results from their new venture. Their minds keep on thinking about new ways to grow and expand their business. It helps to keep the mind alert and active. And, when retirees accomplish something, their mind becomes happy and excited.
As per the Institute of Economic Affairs, retirement often increases the probability of suffering from depression by 40%. This is especially true for the ones who are workaholics. Suddenly, they have nothing to do. They do not have any purpose in life. They do not know how to spend time. Starting a business in retirement helps to engage themselves in productive activities and avoid succumbing to depression.
Many retirees suffer from loneliness after retirement. They miss ex-colleagues with whom they may have spent several years. When retirees start a business, they get an opportunity to interact with new people. That helps them to get rid of loneliness and be happy.
A business with an inbuilt community is a free Facebook group I belong to where you can learn affiliate marketing as a way to earn an extra income. Check it out here.
5. Starting a business allows retirees to pass on acquired skills and knowledge:
There is a lot to learn from retirees. Years of hard work and acquired skills have helped them to turn into skilled working professionals. Retirees can use those skills to open a business post-retirement. That would help to serve two purposes. First, they can make money. Secondly, they can pass on the acquired skills and knowledge to the younger generation.
For instance, if someone is good at managing money, he or she can become a financial coach and organize webinars. He or she can choose the topics to suit their own skills. For example, he or she can organize webinars on how to save money in the New Year, how to create a budget, and how to save for retirement – warning younger people who may not be saving enough for a comfortable retirement.
Another example – if you are good at welding, then you can arrange classes on this subject. You can teach the technical skills required for welding and help working people to do their job better.
6. Starting their own business allows retirees to enjoy flexible working hours:
The best part of starting a small business after retirement is that individuals can get financial benefits with flexible working hours. Retirees can decide how long they want to work and when they want to work. There are no fixed working hours, and that flexibility gives freedom to retirees. They can balance both families and businesses easily. This is something working individuals can't enjoy before retirement. Even if they open a side business, they have to manage it after completing an 8-hour work-shift, which takes a toll on their minds.
Two Tips to Start a Business Post-retirement
Here are two tips to help seniors start a business post-retirement.
Opt for an online business venture: You can start an online business as it is way more convenient than opening a brick-and-mortar business. Smartphones, social media platforms, apps, and website builders help you to operate from the comfort of your home. Plus, online businesses do not require huge capital. So, you can save both time and money. Click here to

get some retirement business ideas

.
Take your time:

Do not make a hasty decision. Take your time before starting a business. Also, avoid entering into a risky business venture. Retirement is not the best time to take huge risks.
Conclusion
Retirement is a great time to start a business and generate additional income. You can use the money to pay off debts, pay insurance premiums, maintain a home, cover medical expenses, and unforeseen expenses. There is no need to liquidate your investments when the market is down. So, consider retirement as your re-birth as an entrepreneur who has a mission to forge victory after victory.