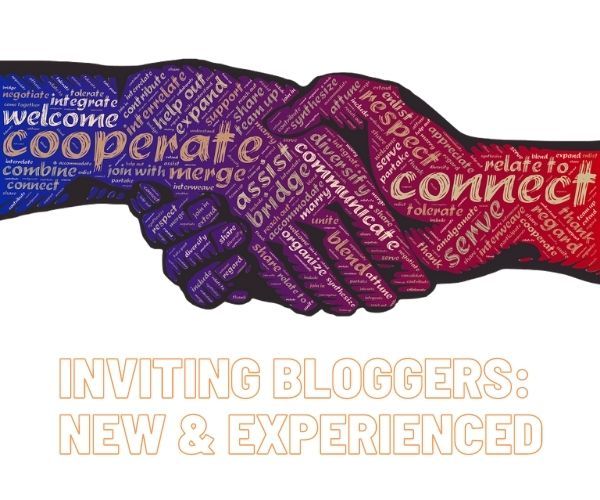 Many bloggers ask "How can you improve your income from blogging?"
Click here for a summary of this post in an eBook.
SOME are purely blogging for the love of a hobby or special interest.
But most – and I include myself in that group – started a blog as a way to earn an income online. Part-time in my case to build towards a retirement income.
While I have made some income from my blog, I can't say that I'm living a luxurious laptop lifestyle from the proceeds. More to the point, it's all taking a lot larger slice out of every day than I had imagined.
When I started online as a new blogger, I must admit I had a rosier picture than the reality.
How about you?
In a hurry to learn how to improve your income from blogging? Click HERE.
The Cost of Blogging
While there is talk of blogging being 'free', you quickly learn that if you have any intention of running a business from your blog, there are costs involved – especially when you want to improve your income from blogging.
As you hit technical issues (and you will!), you find yourself spending more and more on the cost of blogging:
Domain registration – a tiny but essential annual cost – your first taste that there are costs of blogging
Hosting to pay for – too risky to put your business on a free platform in case they take a disliking to your venture, and free hosting doesn't look very professional for a business…
A professional theme – not essential, but the best ones come with support and are faster to load
More secure and faster hosting – I quickly outgrew my cheap hosting when (a) I was repeatedly hacked (b) the speed of loading my site was slooooow (c) technical support took 2 days to send a useless copy / paste answer
Promoting your blog costs time or money, it depends which you can spare the most of. But don't be misled by the 'build your site and visitors will come' myth. You have to be very lucky or very skilled for that to happen.
How to Make Money From Your Blog
Perhaps you tried some of the ways below and found the same problems that I did:
As an affiliate, write reviews of (and promote) digital information products – time-consuming, and the 'top' marketers offer so many bonuses, and market to their lists I merely picked up a few crumbs left over by the 'heavy hitters'. To be ethical you should buy and try the product, with no guarantee you will make any sales.
Become a blogging coach – err – and teach others to do what you haven't made a raging success of yourself. Hmmm?
Take paid adverts – people wanting to pay for adverts only want to advertise on a successful blog. And anyway, why would you lead people away from your own blog / adverts onto someone else's?
Use your blog to promote your own business – this is obviously the best way to make money from your blog. Articles written months, and even years, ago can collect visitors for as long as they're published out there to be found. BUT that can take a long time. Someone contacted me a couple of days ago referring to an article I wrote about 5 years ago. Great – but I'm not going to get rich on that. Perhaps I really should consider paid adverts? More costs!
Work with a team of bloggers building an authority blog that will rank highly for your chosen keywords.
Great things in business are never done by one person. They're done by a team of people. - Steve Jobs
Click To Tweet
A Better Way To Make Money From Blogging
I still use my blog to promote my own business, as you will see, but more and more I am guest blogging on another blog where my posts link to my own affiliate link for that business.
So far there are at least ten of us, so sometimes ten posts a day are being published, and Google is starting to take notice. As more join together, this will increase.
Also, our posts are advertised for us (using HootSuite) so that takes away a chore I usually forget to do. Obviously my own posts will get more exposure when I do some social media marketing myself.
We are looking for more bloggers, to increase the output of articles.
New Bloggers / Experienced Bloggers Invited
The opportunity to join us is open to you if you are:
An experienced blogger, disappointed with the results of your hard work, who would like to improve your income from blogging
A newbie, wondering if you can make money from blogging. (You can but, as I've found, it's HARD.) This is the perfect opportunity to avoid all the hassles and expenses of setting up your own blog. Learn blogging where someone else has done all that for you.
You will be blogging on an Authority Website that is highly ranked by all the major Search Engines – (Google, Yahoo and Bing).
Free training and support is given to everyone, to help you make the most of this opportunity.
Incidentally, you're welcome to participate by a mixture of blog posts and videos. Regular readers will know I don't do videos LOL, but many people are completing their training faster than I am by using videos 🙂
Will you get rich quickly?
Nope!
We suggest allowing 90 days of participation to judge the results of the team effort.
But that's a drop in the ocean compared to the time I've been blogging here….
What Will You Be Writing About?
The business we are jointly promoting (each using our own links) is a 7-year old company selling products that are all-natural, plant-based, non-GMO, non-dairy, for humans and pets. They come with a 100% no questions asked guarantee. It's a global business. They have passed the 5 year mark when businesses often fail. For their first 5 years they were a retail only business, but are now expanding with a Network Marketing model.
Whoa…. stop right there I hear you say….
95% of network marketers fail because they cannot recruit.
Yes….. I was exactly the same.
So Why Would This Work?
What compelled me to join, after saying "Never again" to product based network marketing, is the fact that we promote the business and products via the team blog. We are the fastest growing team within the business – our team doubled in size over the last 60 days, so now is the perfect time to join. As more authors start posting, the blog, with your links in there, will become more and more popular.
I learned by hard experience that traditional methods of promoting an MLM just don't work to build a long-term business. So instead of being the hunter, we are using long-tailed-keywords to become the hunted.
At any one time there are thousands of people searching on Google:
Looking for a way to make money from home – we have a business and marketing method that can help them do that
With questions about conditions that can be helped by natural remedies – we have answers and products
So here's the offer…
Improve Your Income From Blogging
For a serious attempt to make money blogging on the team site you will need to write articles (with your own links included) on our authority blog that advertises for you 24/7 365 days a year.
It's a meritocracy – the more you work the higher your income potential, but the team effort is boosting the whole blog.
They're not looking for mega-long posts and just do as many as you can. You'll be well thought of, and have higher potential earnings, if you do three 600+ word posts a week. But if you can't manage that, just do what you can. Your posts can be about the products, or – until you know more about them – write about home business and blogging!
You can produce blog posts and / or videos (full training inside).
What Is Your Commitment?
You can take a free no-obligation look at what we have on offer within the team by opening a free account to learn more  Click Here
Have a look round and get your questions answered.
Try out the products. You can't really promote what you haven't tried!
If you place an order for $60 or more, I can give you a $25.00 Gift Card as a discount. There are over 50 products under $30.00. Contact me here for your gift card.  (In the UK the products attract VAT, but that's common with most products I buy – physical or digital.)
Don't give up too quickly – try it out for 90 days. Your blog posts will stay out there with your links active helping to improve your income from blogging
Every business – online or offline – brings with it a risk. So does crossing the road.
Testing this way to improve your income from blogging, the risk is minimal. With the 100% money-back product guarantee all you are risking is your time, and if you're anything like me you've already wasted more time than you care to think about.
What Do We Offer?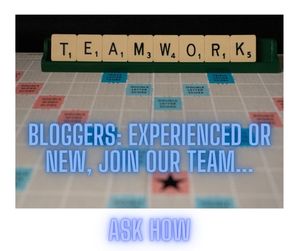 Our leadership team has been in network marketing for over 20 years. By joining us you will get the following:
Two retail shops:
Plus….
First and foremost a way to improve your income from blogging
Extensive state of the art training (free) where you will learn to market on Google, YouTube and Facebook.
Access to the team's Marketing Channels
Access to our support team
Your goal is to earn a position on our Business Builder Rotator, so that your opportunity page will be presented to prospects on this site, placing people directly on your team. It's a global opportunity, so the team website is advertised in multiple countries. To place such advertising alone would cost thousands of dollars. You pay nothing for these adverts. With all this help to build your team this is one of the best home businesses online.
When you open a free account, and are ready to place a product order for $60 or more, let me know and I can give you a $25.00 Gift Card as a discount. Click here to open your free account.
Want to Learn Blogging About Your Own Topic?
Not everyone is 'into' health products. So our team concept isn't for everyone.
But rather than 'go it alone' you'll fare much better with the Wealthy Affiliate training. I wish I'd been aware of this when I started! Click here, or the banner below to learn how you'll benefit.