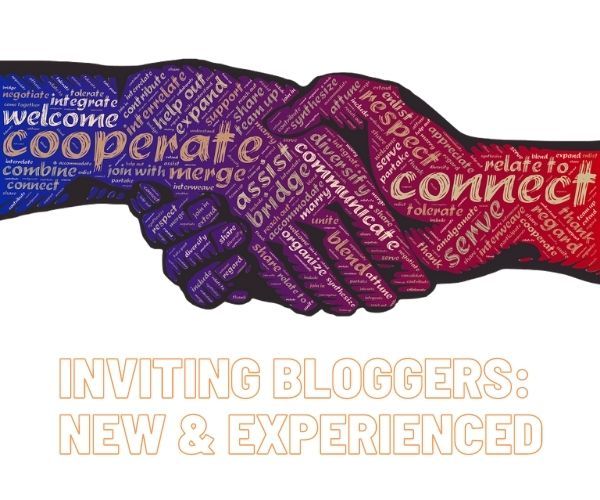 Many bloggers ask "How can you improve your income from blogging?"
SOME are purely blogging for the love of a hobby or special interest.
But most – and I include myself in that group – started a blog as a way to earn an income online. Part-time in my case to build towards a retirement income.
While I have made some income from my blog, I can't say that I'm living a luxurious laptop lifestyle from the proceeds. More to the point, it's all taking a lot larger slice out of every day than I had imagined.
When I started online as a new blogger, I must admit I had a rosier picture than the reality.
How about you?
Here are the two problems I found most challenging:
How to get Traffic to my Blog
This is probably the biggest challenge of all for most bloggers (certainly for me).
Then a trusted friend told me how her own blog had benefited from being a member of the Viral Content Bee community. It's early days for me so far, but my friend has been amazed at the growth of visitors to her blog, so I have joined too.
Watch this quick video and sign up for a free account to try it out, and if you like what you see, the Pro upgrade is very affordable.

Join Viral Content Now!
Another problem for new bloggers can be…..
The Cost of Blogging
While some talk of blogging being 'free', you quickly learn that if you have any intention of running a business from a self-hosted blog (where you own the content), there are costs involved – and you need to control these when you want to improve your income from blogging.
As you hit technical issues (and you will!), you find yourself spending more and more on the cost of blogging:
Domain registration – a tiny but essential annual cost – your first taste that there are costs of blogging
Hosting to pay for – too risky to put your business on a free platform in case they take a disliking to your venture, and free hosting doesn't look very professional for a business…
A professional theme – not essential, but the best ones come with support and are faster to load
More secure and faster hosting – I quickly outgrew my cheap hosting when (a) I was repeatedly hacked (b) the speed of loading my site was slooooow (c) technical support took 2 days to send a useless copy / paste answer
Then you need to connect auto-responders and funnel-builders to your site as visitors are extremely unlikely to buy from you the first time they come across your site
Promoting your blog costs time or money, it depends which you can spare the most of. But don't be misled by the 'build your site and visitors will come' myth. You have to be very lucky or very skilled for that to happen.
However, I have found a suite of essential business tools where you can start 3 blogs completely free. You only upgrade to a paid program if/when you business becomes profitable OR outgrows the free account (which may be never).
When you start a blog for free you'll reduce your costs, and obviously that increases your profits.
Open a free account here to check out everything you get to start your online business.
So we've found solurtons to two of the biggest problems new bloggers experience.
Let's look at some of the ways bloggers try to make money blogging.
How to Make Money From Your Blog
Perhaps you tried some of the 5 most common methods below. However, to keep a balanced approach, some of them come with problems!
As an affiliate, write reviews of (and promote) digital information products – time-consuming, and the 'top' marketers offer so many bonuses, and market to their lists that when I did this I merely picked up a few crumbs left over by the 'heavy hitters'. To be ethical you should "buy and try" the product, with no guarantee you will make any sales.
Become a blogging coach – err – and teach others to do what you haven't made a raging success of yourself. Hmmm? But of course, you don't have to limit yourself to the Make Money Online 'Niche'. While you may not be the hottest shot in the MMO clan, you'll probably have picked up a ton of experience that exceeds what the 'plumber in the street' knows. You could promote consultancy services to local business on your blog and make a generous hourly rate.
Take paid adverts. Obviously people wanting to pay for adverts only expect to advertise on a successful blog. Anyway, why would you lead people away from your own blog / adverts onto someone else's?
Use your blog to promote your own business – this is obviously the best way to make money from your blog. Articles written months, and even years, ago can collect visitors for as long as they're published out there to be found. BUT that can take a long time. Someone contacted me a couple of days ago referring to an article I wrote about 5 years ago. That's good – but I'm not going to get rich on that. Perhaps it's time to consider paid traffic?
Work with a team of bloggers on an authority blog that will rank highly for your chosen keywords.
Great things in business are never done by one person. They're done by a team of people. - Steve Jobs
Click To Tweet
Another Way To Make Money From Blogging
I still use my blog to promote my own business, as you will see, but I am also writing articles on a publication on Medium where we can be paid according to time users spend reading our articles. Here's an example of one of my earlier articles.
We are looking for more bloggers, to increase the output of articles, so please join us if you are:
An experienced blogger, disappointed with the results of your hard work, who would like to improve your income from blogging
A newbie, wondering if you can make money from blogging. (You can but, as I've found, it's HARD.) This is the perfect opportunity to avoid all the hassles and expenses of setting up your own blog.
You will be blogging on an Authority Website that is highly ranked by all the major Search Engines – (Google, Yahoo and Bing).
Will you get rich quickly?
Nope! But I have a trickle of money coming in, and the more articles I write the more the chance of them being seen.
Hope to see you there.