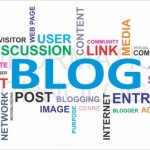 Faced with a choice, I was never quite sure which was the best SEO plugin to use for my blog, so I picked one, more or less at random, just to get something going. Today I discovered one that seems far better than any I've used before.
The best SEO plugin for WordPress
I was writing for another website and when posting my article onto their blog I came across the WordPress SEO plugin from Yoast and I was totally blown away by the power of it. Using it was an education all of its own.
If you're a competitor, close this post now! Otherwise install what I consider to be the best SEO plugin on your site as soon as you can.
The features list includes:
Post titles and meta descriptions
Robots Meta configuration
Canonical
Breadcrumbs
Permalink clean up
XML Sitemaps
RSS enhancements
Edit your robots.txt and .htaccess
Clean up head section
API Docs
There's things in there I've never heard of!
For something so powerful it's simple to use. You make your post, complete the details at the bottom of the post, save it, click the button at the top to check the SEO and then follow the traffic-light coded advice to improve your content. Amazing. So I finished making my post on the article site, feeling very envious that they could afford such a clever tool, and logged out.
Coming back down to earth with my own blog I decided to do a quick Google search to enquire the price, as this most certainly was the best SEO plugin I've seen. And I've tried one or two. I was totally amazed to find that this is a free plugin, and quickly installed it before the author, Joost de Valk, changes his mind!
He also recommended adding his free Analytics plugin which I did, and found it straight forward, with a free video to help me when I stumbled a little 🙂
Of course, looking back on my previous posts they all need "SEO-ig" now. In fairness the previous plugin had gone part of the way, but without giving me as much help as the Yoast plugin does.
Now don't go looking in too much detail at this post yet, I'm still learning how to get the best out of this plugin, but there's a tutorial I'll be working my way through.
I'd love to hear the experiences of other bloggers as to which they consider the best SEO plugin. Please add your comments.