Recently we looked at new opportunities that come with lifelong learning. I suggested that, unless you're ready to hibernate from all progress, learning cannot stop the day you leave school / college. It must be life-long.
As an aside I noted that in the list of jobs that didn't exist 30 years ago, several of them were skills that anyone starting an online business must master.
Here's my list again, with the addition of a few other skills needed to run a successful internet business.
Blogger or Web Developer
Image Designer
Social Media Manager
Lead Generation (see my sorry story below)
Auto-responder Management
Website Security Manager (and maybe website repair after hacking)
Video Producer
Web Copy-writing
User Experience Designer
Search Engine Optimization
Product Creation (unless you become an affiliate marketer)
Affiliate Marketer (selling someone else's product and taking a commission)
The above are just some of the skills I found I needed to build a successful online business.
Learn the skills needed to run a successful online business
Click To Tweet
Starting An Online Business – Product Creation
Many experts recommend learning product creation.
This is the way that the most money CAN be made – if you are an expert in a particular niche.
Or if you are prepared to put the time and effort into learning.
If you're just going to churn out a look-alike product like so many others – well, I recommend you don't waste your time.
But if you have specialist knowledge and skills to share, the world's your oyster!
You can take a trial of one of the best product creation courses online
Starting An Online Business – Affiliate Marketer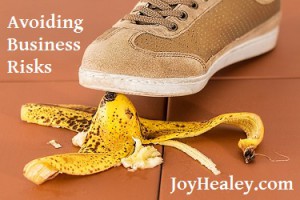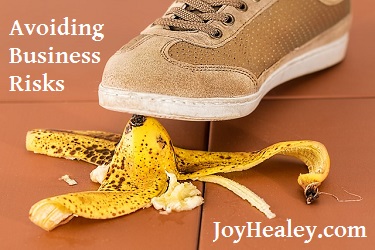 But if you are a newbie internet marketer, I recommend Affiliate Marketing as the lowest risk way to start an online business.
When you are successful at generating traffic and making sales, you will have a head start if you then create your own product.
As an affiliate marketer you sell products that someone else has created, and you take a share of the profits for finding the customer. Probably the best known affiliate program is Amazon – but the competition is high and the commissions low.
Being an affiliate marketer cuts "product creation" from the list of skills you need to learn – other than, perhaps, a free report to use as a lead magnet.
But that still leaves a whole list of skills that you'll need to be a successful affiliate marketer.
Whoa!
No-one mentioned all that when you signed up for JVZoo, ClickBank or any other affiliate marketplace.
If you were anything like I was a few years ago, you imagined you could just sling about a few affiliate links, place some adverts and coin it in.
Perhaps you could ten years ago, but even by the time I started looking into running an online business this was totally unrealistic.
Lead Generation By PPC Advertising
My sad story….
My wake-up call for Pay-Per-Click advertising came early. I took a "Product Creation" course. It advertised that if a total beginner (as I was then) spent ten hours a week for six weeks, they could launch and profit from their own product.
After spending way beyond those 60 hours, I finally produced my own product and website and THEN had to start marketing it. The first lesson was PPC advertising (it was a few years ago – I doubt anyone still recommends that as a strategy for beginners).
I placed a few ads and lost my entire advertising budget with ZERO sales of my $17 ebook. Not a happy bunny, I insisted that the coaching company place my next advert for me to demonstrate how it should be done. They put their top PPC man on the case and he didn't make a sale either. With those results I fled the PPC scene, bruised and battered, never to return. (And that was before I learned about competitors clicking your ad to use up your budget.)
Hindsight is a wonderful thing and now I can see several things I should have done differently, but that's not the point of this story. The point is that "lead generation" is just ONE of the skills needed to run an online business, and even a coaching company's top advertising man got it completely wrong.
Why Affiliate Marketers Fail
You know those adverts that "promise" beginners can grab some affiliate links and make money. Unless you're already very skilled online, it's just not true. Here are a few completely basic reasons why: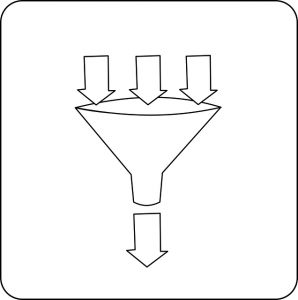 Without a proper sales funnel / follow-up system where you make money on the backend, you'll lose your future sales to the product creator.
Unless you have a high-ticket product in your sales funnel your commission just can't cover the cost of acquiring a customer
With low-ticket products only, you need a huge number of sales to generate a decent monthly income.
Without a completely different website to the standard affiliate site for the product you are promoting, ad-blindness will quickly set in. Soon you'll be just another "me-too" using the company's replicated website.
Are you a successful "sales closer"? If yes – great. If not, how will you close those high ticket sales?
Creating a sales funnel used to be an expensive exercise – but in 2020 I started using a comprehensive package of business tools and page builders that you can use free until your business outgrows them. Don't imagine that's a very restricted package – check out what you get with this free package. Register to look around – you've nothing to lose.
Relieving The Stress of Affiliate Marketing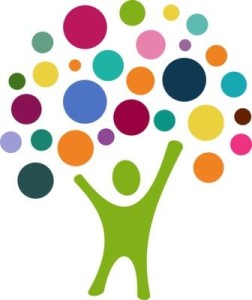 Above are some of the reasons why you need to have better affiliate marketing skills than the adverts imply. After all, an advert that asked you to master all those skills before you made a sale wouldn't have many takers.
So where does that leave aspiring Internet Marketers? Where does it leave me, in fact?
Well, I'm a competent blogger, I've out-sourced a few videos and banners and Rank-Math plugin is "my" SEO.
I fumble my way impatiently through social media marketing, but I know my copy-writing needs work.
What was meant to be a part-time business to ease me into a comfortable retirement, ended up taking over my life and even impinging on my offline business.
But this was mainly because I plodded along the DIY methods instead of taking proper affiliate marketing training.
How To Have Better Affiliate Marketing Skills
It's no real secret that I've found part-time online business more stressful than I had imagined it would be.
And if I have struggled, I doubt I'm the only one. Yet I would dearly like to help other newcomers to online marketing (part-time or full-time) to avoid the stress and heart-ache I have been through.
But I can't know everything, so how can I pass affiliate marketing skills on to newcomers?
Alternative Way To Have Better Affiliate Marketing Skills
Light at the end of the tunnel….
I have found a Facebook group where affiliate marketing is taught free.
Of course 'free' doesn't mean money dropping from a money tree. You'll have to WORK at it!
But you can learn affiliate marketing when you take this free training course – they'll even pay you $20 when you've completed the training!