14
How Often To Publish My Blog?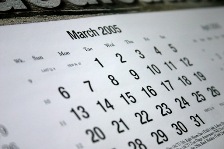 Regular readers may have noticed that, after starting off publishing this blog almost every day, I have, of late, reduced the frequency considerably.
This isn't just laziness on my part. It's a considered decision as a result of reading an excellent blog post by Robert Goss. It's a thought-provoking read, and has changed my way of thinking, hopefully for the better.
I'm not going to steal Robert's thunder by repeating here what he says on his blog, but he made me think, because time is – for most of us – a very limited resource. So what I shall be doing in future is:
Posting here, approximately weekly, with an update on my week's Internet Marketing progress – lessons learned, problems fixed etc
Spending the time saved by few posts here, updating my Health Blogs – which are, after all, the purpose of being online!
Before reading Robert's post I was frantically blogging away here, to the extent that I hardly had time to update my sales sites. Hello!!! Who's a silly girl? Thanks for straightening me out Rob. (There are several other reasons that Rob explores very eloquently. This was the one that resonated most with me.)
So, in line with the new format, what have I been up to for the week then?
Well, I'm still working my way through Sue Worthington's Social Media Training. Gosh, is it full of content!! That's an affiliate link, but I'm delighted to recommend the course as I'm getting so much help in there, including a "sharing circle" so that members can help promote each others' sites. I'm finding it tough, but that's good, because it means I'm learning.
One of the challenges I hit was with Google +, because I discovered that all the posts I'd been happily sharing for months were not visible publicly. Sigh. My fault for sharing incorrectly – although from reading the forums it seems there was some change to the default. It sounds obvious now, but it took me quite a while to figure out my problem because I could see my posts when I was logged into G+, but not when I wasn't. Anyway, I've worked through the old posts and fixed the visibility now. Here's the link to the instructions in case you need them – read the more recent entries for the solution. (At least some others have been as puzzled by this as I have!)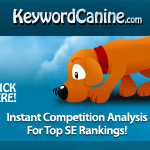 Renewing my focus on my health sites has meant I need to work harder finding keywords and content ideas for those blogs. So my purchase of Keyword Canine (affiliate link) has come into focus again. In case you were interested last time but couldn't afford the annual subscription, Jonathan Leger, the author, has introduced a 3-day trial and a monthly subscription. I've also been pleasantly surprised by the number of extra features he's included since I bought it. Even if you watched the previous video, watch this new one, because it includes the new features.
And finally on my Internet business, completing the refocus on my health sites I went to a meeting in Coventry (UK) to learn more about the plant-derived mineral supplements that I'm promoting on my health blog. Although my main business is Hair Mineral Analysis, it's not much use finding out about your mineral status if you don't take steps to correct it!
They're only available in the UK at the moment (February 2013), but coming to USA, Australia and Europe "soon".
All this Internet Marketing is great, but there comes a time when it's good to actually catch up with a few like-minded folk face-to-face (and sample their chocolate buns and cookies). I got to shake hands with people I'd "known" online for years, but never actually met.
If I seem a little less active online than usual, it's for the best of reasons – I have tons of paid work at the moment, and that has to take precedence, but things are still building in the background thanks to the blog commenting circles mentioned above.
So, starting by reconsidering "How often to publish my blog" has sparked off an interesting week, honing my business focus even more closely.