8
Contact Me
Contact Joy Healey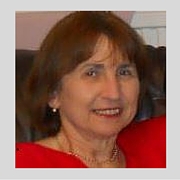 I operate by email and online, so if you have questions, please use the contact form below.
Alternatively, leave me a message via: Facebook.com/JoyHealeyOnline
Sometimes questions can be sorted out by Facebook messages or email, but if we find we need to talk, we can schedule that 🙂
Free Consultation For Potential Customers
I give a free 30 minute consultation to anyone interested in purchasing anything described on this site.
You won't get a "hard-sell" on anything. I'm the least "salesy" person I know and I would honestly prefer you NOT to buy from me than to buy the wrong product for your situation.
Please use the form below to:
Suggest a few convenient UK times
Tell me which of my free information products you requested
A little about your situation and experience with Internet Marketing
Tell me your questions in case I need to look out relevant information
Knowing all this in advance will save time for both of us on the call, and help me to be better prepared with helpful answers to your questions.
I look forward to helping you and getting to know you better.
PS My one request is that you don't use this call to try and sell something to me. If you want to send me a link, no problem and if I have any interest I'll get back to you with questions, but after reviewing many alternatives, I'm completely happy with the products I'm offering, and am actively avoiding starting on anything new.
Before contacting me, please check that you're happy with my Privacy Policy.