Time For a Successful Online Business
Thanks for asking about making Time for a Successful Online Business.  Below is your eBook. Many people considering their poor pension provisions want (or need) extra income from starting their own business – often alongside a full-time occupation.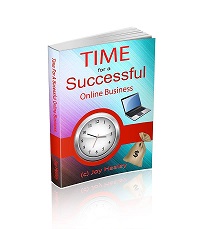 With global uncertainty rife, there couldn't be a better time to start securing your future than now.
If you don't, will you be looking back a year from now and wishing you had taken your online business more seriously?
Click the link to download your Book on Time Management for Entrepreneurs.
I hope you will find the tips and advice within these pages helpful.
Everything comes from my hard-won experiences on my journey to creating a second income online.
My wish is that by avoiding the mistakes I made, YOU will save time, money and stress.
But so often when you start your own business there are 1001 different roles you have to adopt to get things off the ground – and you just haven't the time. What you really need is a "done for you" business – with products and marketing materials ready-made for you.
All you need to do is find some customers.
A Done-For-You Business
If you already have an online business that's generating you $1,000 commissions without:
Producing websites,
Creating products,
Preparing squeeze pages,
Making phone calls to convert prospects into sales
…. well that's great.
OR – if you enjoy doing all these things, then I hope my eBook will help you fit more of them into your day.
On the other hand…. if you prefer to spend your time
With family
With friends
On holiday
Relaxing
And all without wondering how you'll pay the bills….
…well you might like to look at the business that I've found, which lets you do as little or as much of the marketing as you wish.
Your Next Step?
If you want to start an online business, then I can offer you a perfect solution…..
A done-for-you business that:
Provides a solution that will help you produce landing pages and a marketing system – essential for any business
If you want to, you can generate an income by selling that same service (month after month) to other online businesses
While you read your book on Time Saving Tips, take note that one of the most important is using tools to make your life simpler on essential business tasks. Learn more about landing pages here,