Tools To Help Your Online Business
Tools That Work For Your Online Business
Successful tradespeople use tools to make their business easier. Starting an online business is no exception. There's a myth that you can have a "free" business online. That may have been true 5+ years ago, but things have changed.
Believe me, if I could run this business for free, I would be doing so.
Here are tools that I have found essential in my business and recommend to others.
Please note, these include affiliate links that pay me a commission at no extra cost to you, because that is how I fund my business:-)  But if I don't trust a supplier or product – it won't be here!
 List Building and Contact Management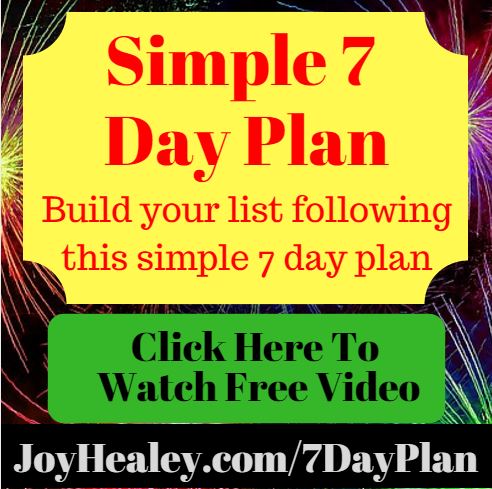 Many of my readers work in the "build an online income" marketplace.
If you're not in this market-place, skip to the next section. The 7-Day-Plan is NOT for you 🙂
Much of this blog, and my philosophy of building an online business"working from home", is about building a list of loyal contacts and readers, to keep them up-to-date with the latest trends in the fast moving online business.
Finding such contacts is the difficult part, so I'm pleased to introduce you to the 7-Day Plan, run by respected online marketer Steve Dawson.
This is a clever system that both teaches you online marketing and incorporates the OPTION to acquire some state of the art tools.
It took me a while to get my head round the compensation plan that's built into the 7DayPlan. There are some clever touches that make it such a low cost entry point while still offering the ability to earn those higher level commissions we're all building up to.
BONUS – your $7 purchase includes an excellent advertising resource already being sold elsewhere for that same $7. I was tempted when I saw it even without this training, but with the training add-on, it's a complete no-brainer.
Note – you can use the advertising to promote any business(es) of your choice.
So… the training package that introduces you to the advertising is a freebie add-on, and as your confidence increases you may choose to upgrade – or stay where you are.
Whatever you decide, $7 won't break the bank, so I highly recommend you start right away.
Click here for 7DayPlan List Building.
Your Auto-Responder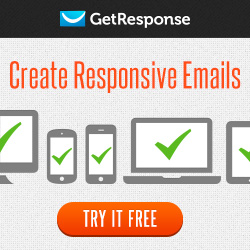 The most important tool for any online marketer is the auto-responder. An auto-responder is a service that lets you manage the contact details for your clients and prospects – known colloquially as your "List".
Click here to learn about email marketing services and why you need a "List".
With an auto-responder you can keep a list of all contacts who have opted into your mailing list, so that you can contact them with offers and information.
It's said that a prospect needs to see your message SEVEN times before they have confidence to buy. So if they leave your site without buying, and without leaving their contact information you have probably lost them – and they may go on to buy from someone else who DOES take their contact details and follows-up with them.
I have recommended and tested various services, but when I have to put my hand on my heart and advise other people what to use in their own business – it has to be "industry-standard" GetResponse. Yes, there are cheaper services, but your List is your business's most valuable asset so the few dollars monthly fee should not be an issue to any forward thinking business-person. It's a service you should never skimp on.
Without an auto-responder and "list" you really have no online business.
Take a free trial of GetResponse here (the service I use and recommend).
Manage Multiple WordPress Sites
You know how important it is to keep all your WordPress sites updated with the latest releases.
Many releases are security releases, to patch "holes" that have been found to be exploitable by the scum who have nothing better to do than hack our websites.
If you have more than one WordPress site, you will probably be aware just how time-consuming it can be to go in and out of them over and over again – NOT just to do the updates, but to check whether updates have been released that you didn't notice.
How much easier would it be to go into one user-friendly dashboard and update, manage and backup all your sites in seconds? And their support is excellent too, should you ever need it.
Well that's what you will get with ManageWP.com. Don't waste time, don't risk hacked blogs.
Check out ManageWP.com today – you'll wonder how you ever coped without it.
Landing Page Creator
There are monthly paid solutions to create a landing page, or you can buy a one-off program (Landing Page Monkey) which lets you create great landing pages that will integrate with the leading auto-responders.
Watch the demo below to see what YOU could be creating minutes from now:

Then grab your copy of Landing Page Monkey here.
WordPress Managed Hosting
Where you host your site (where it "lives") is very important for good service to your customers.
After several "false starts" of hosting provider, I settled on Pressidium. It's an affordable service and their support is top class – VERY important when you get technical problems, as you surely will.
Pressidium place their emphasis on Security, Reliability and Speed – and they are WordPress experts!
There are MANY features available that you won't find with lesser services, and you'll be amazed at the speed of the support desk.
You can learn more about hosting with Pressidium here.
Email Marketing Success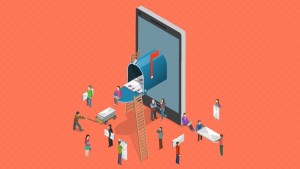 I have said several times that the most important step you can take in your business is to build an email list of your own (see auto-responder recommended above).
Companies (holding your leads' details) may close down, Facebook may close your Fanpage without warning, or put you Facebook "jail" – but if you have a contact list of your own, your business can carry on unhindered.
You need two things:
A good training course – I recommend Email Marketing Success (at the time of writing there's a 51% discount when you buy from my link, but I can't guarantee how long it will stay there!)
A good AutoResponder – I use GetResponse (take a free trial at my link, and more info below)
Honestly – if you are not building your own list, you are not building your own business. You're building your affiliate or network company's, or Facebook's, or Twitter's …..
Best Blog Theme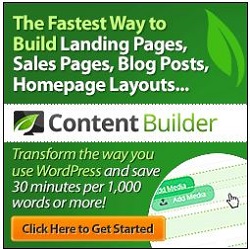 If your blog needs a facelift, check out the features in Thrive Themes (my current theme).
Again, I have tried several different themes before settling on this one.
When you click on the banner on the right (or here) you will learn more about the features available.
I haven't finished implementing them all on my site, but as time goes on I will be using more and more of the features that you'll see in the demos to give my site a more modern look and feel – and, of course, to ensure that it's responsive – because Google now penalizes sites that aren't responsive.
Thrive themes also include many features I was using 3rd-party plugins for, so I've been able to remove duplications and take some of the load off my blog.
Excellent support too, via a support team, and often from users within the Thrive community.
WARNING – I had to remove CommentLuv from my blog because it was incompatible with the current theme. Please check with Thrive support before buying.
Get Free Traffic To Your Blog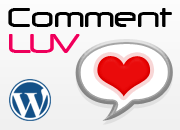 One way to get free traffic to your site is by leaving good comments on other blogs and encouraging people to come to your site to leave comments.
Done correctly this enhances your reputation by showing that the content your write is interesting to readers.
Click here to read my article about blog commenting as a way of getting free traffic
I recommend the CommentLuv plugin as an essential tool for bloggers.  Buy CommentLuv.