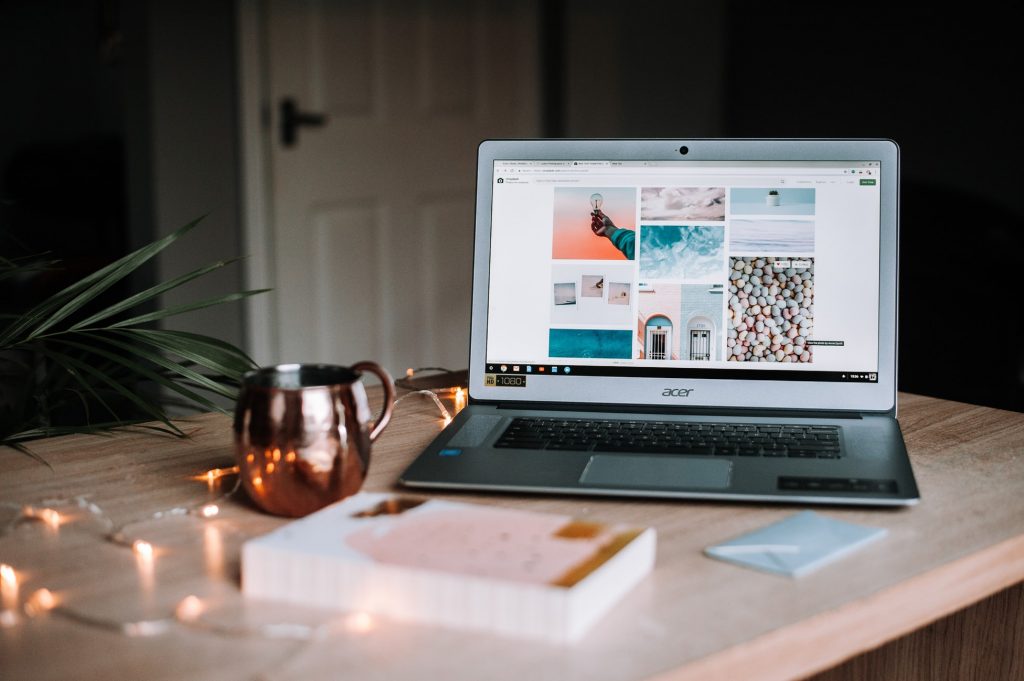 Blogging is a great way for marketers to grow their online businesses by advertising products and sharing their expertise. However, the blogosphere is vast—600 million blogs and growing, to be exact. It's not easy to become an industry authority with all that competition weighing you down.
However, building a successful website doesn't involve a random guessing game. There are some key considerations to keep in mind that could significantly boost your blog's visibility. To start with, you'll want to differentiate yourself by choosing an attention-grabbing topic that has the potential to turn a profit.
To help, we've compiled some popular blog types and explained what makes them so successful. Read on to learn about some proven successful models and get inspired.
1. Food Blogs
Are you a foodie at heart? Share your passion with the world! Whether you're a practiced chef with recipes and homemade dishes to share or an adventurer who explores restaurants around the world, there are people who would love to see and learn more about the food on your plate.
One of the best parts of food blogs is that there are so many sub-categories and niches to choose from. You can be as general as "daily life food photography" or as specific as "East Asian vegan food recipes." Get creative and choose what best suits you!
How do you make money on a food blog, you ask? Great pictures are a good start. People love original, high-quality images of food that make their mouth water. Level up your site over time by adding instructional videos, selling personal recipe books, or even offering cooking lessons.
2. Wellness Blogs
The science of healthy living can feel intangible to the average consumer. Hosting a health and wellness blog is a great way to communicate scientifically proven health trends in layman's terms. Wellness is such a broad category that you have plenty of room for creativity, from healthy eating to skincare to stress management.
There are several ways you can conduct your wellness blog. Consider walking readers through a day in your life, discussing your morning routine, the food you eat, and what you do to relax at the end of the day. You can also review products you've tried to help guide your readers in the right direction.
To make money from your wellness blog, it's important to be socially responsible by relying on reputable sources that back up your claims, as your words will likely have an impact on others' health decisions. You may also consider writing and selling a book about your experience with a wellness topic or developing your own product for users to try.
3. Personal Finance Blogs
Has your personal finance journey been particularly successful or fascinating? You're in luck—personal finance is one of the most profitable blog genres you can choose. By being transparent and sharing your tips for success, readers will find inspiration in your story.
In order to be profitable in personal finance, it's important to brand yourself and establish your credibility by sharing concrete results of your financial decisions. Maybe you started investing in high school, or maybe you lived off of the bare minimum for a few years. Once you've established yourself, consider engaging in affiliate marketing or selling a service such as a personalized financial management course.
5 Blogging Best Practices
While blogging may not seem too complex on the surface, there are a lot of seemingly small factors to account for that could be the difference between a thriving blog and a flop. Before moving forward with your blog, be sure to take these elements into consideration.
Important pages

: You want your readers to be able to find you and easily reach out with questions. If navigating to your "About" and "Contact" pages is not an intuitive process, you'll want to fix those features ASAP to improve your

customer experience

.

Engaging visuals

: Images, infographics, and interactives are all great ways to break up blocks of text and keep your readers engaged. Text can include great content, but if it's not fun for the user then they may hop over to a competitor's blog.

Built for mobile

: A huge number of regular internet users access websites on their mobile phones and other devices. You'll want to make sure that your blog is friendly to all digital formats.

Sharing options

: Your regular readers can be a part of your informal marketing team! By providing easy options for sharing your content on social media, word of your blog will spread like wildfire.

Regular publishing

: Many blogs fail because authors get

complacent

and lack a consistent schedule for publishing content. It's important to plan your posts ahead of time so that "dry periods" don't sneak up on you and negatively impact your blog's perceived reliability.
When brainstorming a blog topic, it's most important to choose something you're interested and skilled in—not just the most profitable option. When you enjoy what you write, you'll be more motivated to post consistently and your readers will notice the difference.Finally, remember creating content takes planning. Thankfully, there are monthly blog post planners to help.

Happy blogging!