Here's a FlexClip Video Maker review. This is an easy to use tool for making business videos and slideshow presentations, because like it or not we live in an era of picture culture.
Images impress many people more than words, they transmit content faster, they appeal to the imagination.
The same can be said about video on websites.
Yes, you can create and edit your videos using an online tool for several hours, but you may get a poor output quality or just one video covered with an invasive and unattractive watermark.
Here I'd love to share with you FlexClip video maker, which allows me to create my high quality video with 1080p in less than two minutes, with no company logo watermark after the export.
What is FlexClip?
FlexClip is an all-in-one web tool for making videos, movies and slideshows in minutes. It had a great update recently with a large number of resources for stock images, videos and music. Plus a new look for its logo, color, appearance, etc.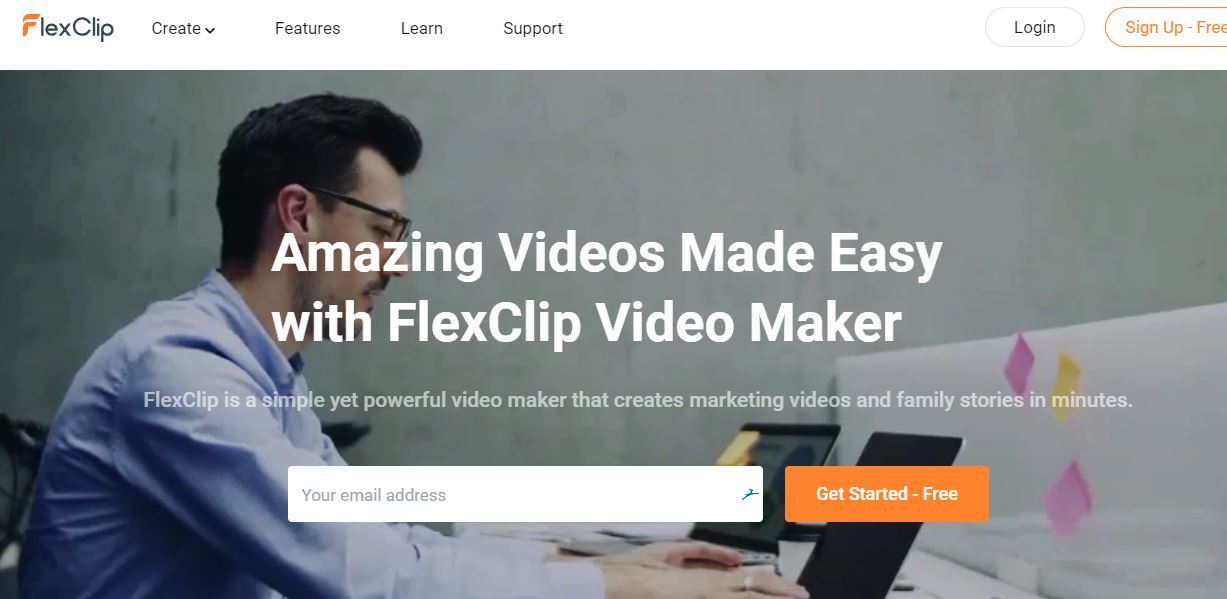 Who Will Benefit From Using FlexClip?
FlexClip is for making videos, movies, and slideshows. If you are a website content creator, you can use this tool to make your content more outstanding; if you are a YouTube lover, you can use it to make unique videos or movies to attract more subscribers; if you are a Facebook page manager, you can also make a video to display your page theme on Facebook as well; if you are a school teacher, you may also need it to produce class teaching material for presentation, introduction, etc.
There are many ways to use FlexClip
How To Use FlexClip Video Maker Tool?
Step 1: login and add media
After registering with your email address or logging in directly with your Google account, you will see the "Create New" option. Click it to add your videos and photos. FlexClip allows you to add video, photo or colored background to combine your video. You can search images or videos directly in FlexClip and add the desired one to your sequence, without interrupting our creative flow.   
Step 2: make your video unique
To make your video unique, you use your own videos, photos and words. Trim your video and use the desired clip in the video. Then adjust the text color, font, style, duration, etc. FlexClip allows you to add music online from its own stocks or your own from your computer. You can also use the microphone to record voice-over, as in professional editing software. If you want, add a logo and other image as a watermark to protect your video being copied. You are able to set your video to the classic ratio 16:9 , 9:16 or 1:1 with FlexClip.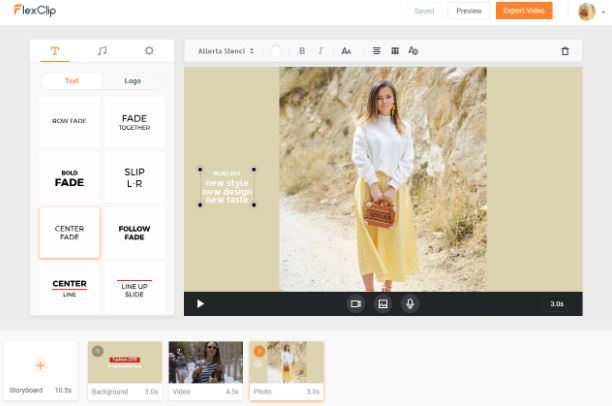 Step 3: preview and export your video
When you are satisfied with the final result, click the export button and choose a quality from the three options (480p, 720p, 1080p) to save your video. You can also save it online to your own account for any future editing later.  
To see what you can achieve very easily, here is a video made by FlexClip: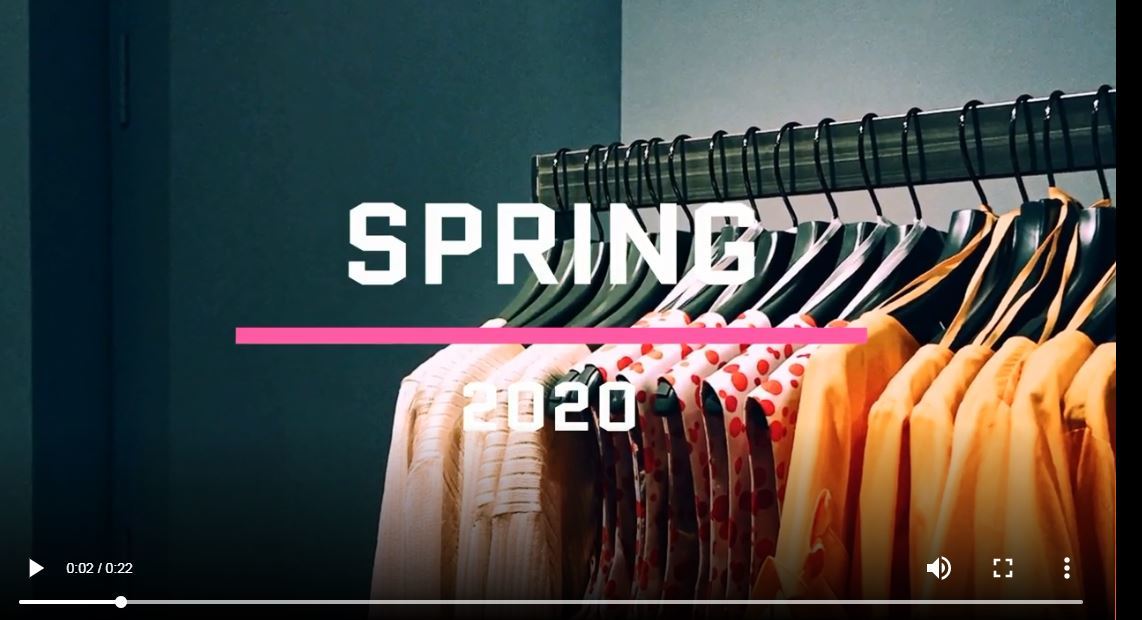 http://www.flexclip.com/templates/flexclip/video/type/v720p/spring-seasonal-fashion-clothing-collection-promotion.mp4
FlexClip Video Maker Review
FlexClip Cons:
No video maker tool tool is perfect, especially a free one, so let's look at the limitations of this easy to use online tool.
Although it is possible to add texts to photos and videos and make them disappear after a few seconds, I can't find the option to add several texts to the videos and make them appear at different intervals. For example , the first sentence to appear during the first 3 seconds of the video, the next one in the next 5 seconds and so on. This would be a useful feature, which I think the developers may add soon.

The current version only works on Google Chrome. I can't use it on any other browser, such as Firefox, Safari, etc.
Those were the things which I think could be improved, but I don't feel any one is a decisive factor, as it is free.  Please leave your comments below if you think of additional possibilities for improvements.
FlexClip Pros:
Consider, now, the advantages of FlexClip video maker and the reasons why you should choose it for all your basic video needs.
First things first, the latest FlexClip is very user-friendly. It is is really easy to use and, therefore, using it will not be a difficult task even for novices.

The tool speed of the platform is fantastic.

FlexClip is compatible with almost all the most important video formats, including MP4, OGV, WMV, AVI, MPEG4.

It supports live preview, which can be very useful for previewing text and video effects applied instantly without a manual preview every time. This function is very useful if you want to apply the most appropriate effect at any time.

Like other video creator programs, FlexClip supports all the basic functionalities that most novice or amateur users will need to make beautiful video or slideshow presentations for marketing and other diverse purposes.

You can save your unfinished work under your account online so that you can easily access it and continue editing it next time, or save it any other place you want.

It can be used without any cost.

All the resources in this tool offer a large number of stock images, videos and musics.

It allows you to export a video with full high resolution to 1080p.
Conclusion
I hope that this FlexClip video maker review has shown you that this is a great tool, where you can play with your videos to create something new and attractive. If you are a content creator or an online influencer, FlexClip will be a blessing for you as it is free to use, and you can create videos more easily than ever before.
Do you have an opinion on the FlexClip Video Maker tool? Feel free to comment below.