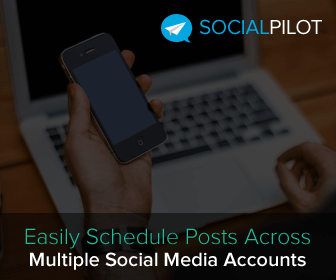 Right on top of my "to-do list" is design a social media marketing campaign. Because my current approach is very haphazard.
So to make it easier on myself, I've been on the hunt for a new social media marketing tool.
Yes, I know I probably ought to be doing it manually for optimum results, but juggling my offline and online businesses doesn't leave a lot of time for social media.
The bit I enjoy doing, and usually DO find time for, is "Liking, Commenting and Sharing everyone else's content" – which apparently should be 80% of what you do, so that's good. But making sure my own promotions go out (ideally no more than 20% of content on social media) tends to lag behind.
I've made some great friends on social media – most of whom I've never actually met – and I enjoy the social part of it but I have to confess I don't spending as much time on the engagement side of social media, because I spend too long on the marketing side when doing it manually.
Perhaps YOU feel the same? You enjoy the fun side of social media, but need a way to automate the business side of it, which will leave more time to enjoy the actual interactions, which is really what the point of social media is about!
That's why I've been looking into…..
Automating Social Media Posting
Over a couple of years I've tried several of the tools out there that are within the budget of a typical "work from home" entrepreneur. Some I've liked and some I've struggled with for one reason or another. I'm probably too picky 🙂
Here are some of the methods / plans that I have tried
Using Facebook's inbuilt scheduler – this is the completely free option, but I found it rather fiddly and tme-consuming
Buffer – my favorite until they "pulled" their beta version of scheduling repeat / evergreen posts (adverts!)
Hootsuite – many swear by this, but it just wasn't the user interface for me
MeetEdgar – honorable mention, but at $49 per month for the starter plan it was a bit steep for me
Oktopost – I loved this platform when I wrote a review of Oktopost and could kick myself for not signing up at the time when it was affordable. Last time I looked it was outside my price budget.
Calendy
Agile
Sociocaster
Postcron – I had an account for a while but cancelled for reasons forgotten now!
PostPlanner – comes recommended by a friend, may have a look at this
SocialPilot (aff link) – which I've recently been testing. See below for how I came across SocialPilot
How To Design A Social Media Marketing Campaign
To digress a little… regular readers know I like posting infographics, especially when I'm short of time for my next blog post, which happens all too often these days.
So it was while I was looking for material for this post that I came across SocialPilot, by means of the infographic below!
Checking out the features available in SocialPilot they ticked the box for most of my requirements and I liked the fact that there was a free trial. So I decided to open a trial account, and will be writing more about that in time.
Testing Social Pilot
So, having started out researching how to design a social media marketing campaign, I ended up yet again trialing social media marketing platforms.
Most of those from the list of programs above I have already tried and dismissed, for quirky (or cost) reasons of my own… many others love them.
My own current favorite, after a week of testing, is SocialPilot.
The user interface is completely intuitive and I got started within minutes – some of those in the list above I still haven't figured out
Sharing random info you discover online to your connected accounts is the easiest I've ever come across
Their analytics cover posts made outside of SocialPilot, as well as inside
Very responsive support team has even been open to suggestions I've made for improvements
There are pricing options to suit all budgets
Bad Points About SocialPilot
At the moment this is going to be a very short section,
Your plan may contain fewer RSS feeds (for content discovery / sharing) than you're used to. To address this problem the development team are looking into extending the list of Recommended Content.
The content suggestion tool / RSS feed is currently offering up posts I have already shared. This isn't insurmountable, I'll just be more careful about dates in future.
I had intended to write a more complete review of SocialPilot this week, but I need to check out a few more features before I give it a 100% recommendation. For the moment, it is my current favorite, so why not open a free account to see what you think? Click the image below or link here: https://joyhealey.com/SocialPilot
Please share in the comments below which is your preferred method of automating social media posts. (IF you automate social media – the best content marketers I know do it manually!)