17
Find More Time For What Matters In Your Life
Find More Time!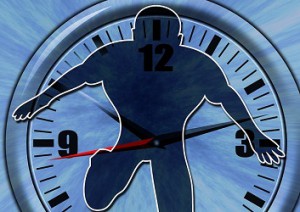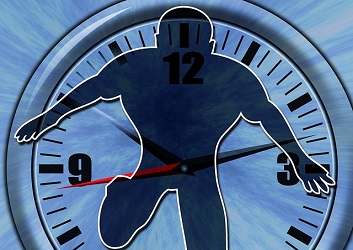 That was my heartfelt response to one of "those" posts designed to increase Facebook engagement.
ALL I could think of was that I need to find more time in my day to make my life better.
When I looked at other people's problems, how lucky am I that my need for a few extra hours in the day was my biggest problem.
Still, it got me thinking, so I turned for inspiration to two sources:
The TED talk below, by Laura Vanderkam
Why Do I Need To Find More Time?
You'll probably laugh ask: "Who doesn't need to find more time in their day?"
Well – for a start, lonely people often find time just dragging by.
But assuming you're lucky enough to have a full and busy life, like I do, you'd probably welcome an extra few hours in your day. I certainly would, and here are 3 very broad categories I would spend those extra hours in.
My relationships with family and friends
My online business
Myself: busy entrepreneurs often forget they need "me-time"
I cribbed those from Laura Vanderkam, as you'll realize when you watch her TED talk video, below!
Making Good Time Choices
You've probably had the experience that if an emergency crops up, you just have to find more time in your life to fix it. So often, finding more time, is just a matter of setting the right priorities.
Only YOU can decide what your current priority is. Is it?
Watching TV?
Spending time reading with your child?
Finding a few minutes every day to work on your online business?
NO judgements there…. the choice is entirely down to you, and will vary according to what stage of your life you're in. My time priorities are very different now than 5 and 15 years ago.
Looking back, I often made poor time choices, but hey, I am where I am. No going back…. only going forward.
Changing Time Priorities
I'll be honest, towards the end of 2016, my priorities had changed very much in favour of me-time. (Family and friends will always out-rank the other two.)
Having a successful online business had lost its urgency – purely because it seemed an impossible, time-sucking dream.
So I was all set to hang up my Internet Marketing boots and put my feet up, instead of pouring time and money into the endless pit of bright shiny objects.  (e.g. new training courses, make-money-online methods, gurus, trading…. the list is endless – and now, to me, BORING.)
Dragged back from the brink of "retiring from Internet Marketing" I suddenly have NO interest in looking at any bright shiny objects to distract me from my online business.
Yes, I am still spending time on my business but all of a sudden they're productive hours instead of mind numbing stuff such as:
Putting hours into "free traffic" methods (aka paid for by time rather than money)
Evaluating solo ad providers (I've never yet made a profit on these… not even a backend profit)
Discarding yet another attempt to make a video (regular readers know how much I hate that)
Instead I have a team of over 100 members in the company forced matrix, and I'm earning commission when they spend money in their stores.
Don't imagine I've suddenly turned into a super marketer.
The company (GSR – Gobal Shopping Rewards) actually shares into our company forced matrix every 88th member that joins after you join as a free store owner.
These aren't the usual "freebie seekers". My team includes people who have paid $500 to upgrade to a paid store (to build teams). You can be sure they have seen "the big picture" and are making regular purchases to get into profit.
So why would GSR give away "paying members" to free members? Simple – to encourage new people, by showing them early success – WHEN they take action for themselves.
Here's why this makes sense….
How To Stop People Leaving Your Business
When someone new to an online business doesn't see early success, there's a big temptation for them to quit. Especially if they are paying out for a monthly auto-ship. I've seen (and done) that SO many times.
A good compensation plan has a way to let team members taste success in their first few months with no pressure to upgrade from the free status they joined as. So at first I waited, and watched that team grow – courtesy of the company. (That's all I ask my members to do. Watch and wait as free store owners.)
Then after just two months as a free member, when I saw how many were in my "company team", it became increasingly obvious that I should find out how to qualify for the commissions from those members and the company's global turnover. (No free lunches here, gotta qualify for commissions!)
How I Save Time In My Online Business
For ME the most time effective way of qualifying for those commissions was as simple as taking a one-time upgrade  and placing an order on my own store. There were so many sales/purchases in my team it was madness not to.
When I qualified for commissions by ordering from my GSR store * there were plenty of items I could choose from. The cost of my purchases was comfortably covered by the commission they qualified me for.  Effectively "free" product – so why not "buy" from your own store?
Yes, after just two months in the business, my product purchases were comfortably covered by my earnings. * That's NOT a guarantee. We're talking retail here. No-one can predict tomorrow's turnover in GSR and MY company team is not the same as yours.
If You Want Your eCommerce Store To Stay Free


Upgrading to a paid store is OPTIONAL, keep your free store forever if you wish.
There are FOUR ways that free store owners can get paid.
And a bonus one is to use the company's fantastic free training on drop-shipping that could generate much more income.
That's not for me as I haven't time for that because of my offline business, but one of my team leaders is studying the course. If that's your priority, let me know and I'll hook you up with him.
Time Priorities In My Online Business
But wait…. in one breath I'm talking about SAVING time in my online business, yet earlier on I was saying I am SPENDING time. What's changed?
I have changed how I spend my time. No longer am I drawn to cash- and time-sucking "bright shiny objects"; nor do I need to chase prospects. Having tasted success my whole mindset has changed and people just want to know why.
Now I spend time on rewarding and enjoyable activities such as keeping up with company developments, helping the people in my team get started, and pointing them in the direction of our team resources. (That's the best of all for me – no need to do my own videos….. a guy in my upline produces fantastic professional videos.)
Admittedly I'm maybe spending more time on my business now than I was three months ago (when I was ready to quit), but now it's enjoyable and profitable time.
I already have four or five key leaders in my team who have learned enough to not need my support, and they're training their OWN teams, and seeing success themselves. So I'm working with other, newer members.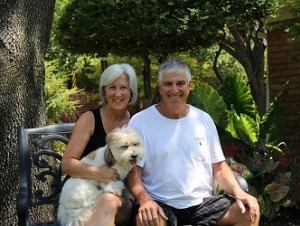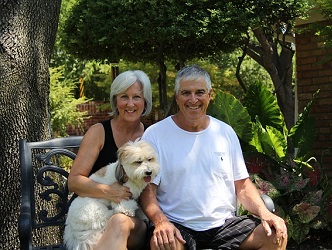 Time spent in the last couple of months IS already being repaid and WILL BE repaid for months to come.
Finally I CAN see how my online business, TPS eCommerce stores, will grow into a passive residual income to supplement my poor pension planning.
At which point, my priorities will change again, and I will revert to more "me-time" as a higher priority than spending time on my business. Perhaps I'll even get that "longed-for" dog…..
Which leads me neatly into Laura Vanderkam's TED talk "How to gain control of your free time". It won't take you long to watch it – and it will be time well spent.
Who Is Laura Vanderkam
Laura is a time management consultant, and right away she sets the entertaining tone of the talk by admitting she was late to give her own lecture on time management.
Spare about ten minutes to watch this great video. There's much more covered than I have discussed above!
Then please share your thoughts in the comments below.
How Do You Save Time In Your Business?
Over to you. What are the worst time drains in your business?
Or, more positively, please tell us how you find more time in your life and how you will enjoy spending it.