20
How Time Management Can Improve Your Income

This is the third article in my short series about improving your time management skills for better efficiency in your home and business life. Here are the others in case you missed them.
Do You Want To Improve Your Income?
If you want to improve your income, you're like most people round the world. We're all feeling the pinch! Of course, with this desire comes the thought of taking on an extra income-generating project. The downside is that most people seem unable to juggle two "jobs" into their time schedule.
Yes, you're busy – most people are, but can you rearrange your schedule for the sake of making extra money?
Unless you're already sitting about idle for substantial tranches of time, you'll need to make sacrifices. Perhaps you'll need to cut down on things you enjoy – such as watching television, or some other leisure activity – but in the long run you'll see the benefit. Alternatively, you may also be able to improve your income and cut down on some of the tasks you dislike doing. That probably sounds more appealing – so read on.
What you can do to improve your income. But will you pay the price?
Top Time Saving Tips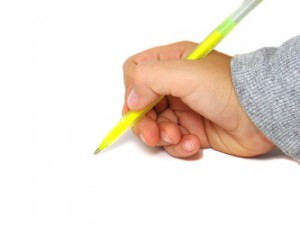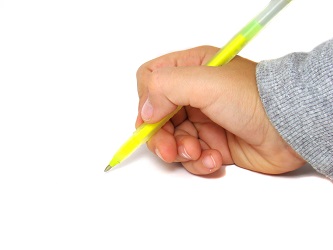 Grab a pen and paper or keyboard. Find somewhere quiet and detail your current schedule. Itemize everything you do on a daily basis. Start from the moment you wake up until you put your head down on the pillow at night.
What I'm sure you'll find is that you already have a few hours within your time schedule that could be applied more productively.
Using your time in the best possible way boils down to making a plan of what you'll do and then following the plan!
If it's hard to create a list for the entire week, create it for one day. The idea isn't to set yourself up for failure with unachievable schedules, the aim is to create a plan that will be easy for you to stick to.
Then, look with a critical eye at your to-do list, and ask yourself if it's completely essential that YOU do each particular task? Or could it just as easily be done by someone else? Are there instances where it would be more efficient for someone else to take over?
There may be family AND business tasks that you can out-source to free up time.
More Tips To Gain Time
Outside the home
Errands can be scheduled to overlap with one another. For example: you need to go to the ATM machine and pick up groceries. To cut down on the amount of time to visit each locality, find a grocery store that has a bank inside the facility and use their ATM machine. You can make bank deposits and shop for food in one convenient trip!
Do you play chauffeur to the kiddies? Are you constantly waiting in the car to drive them home from an after school activity? You can use this time constructively by reading a book, making out your to-do lists or writing in your journal. Instead of sitting idle – do something productive.
Even better, arrange a car-pool circle where a group of parents take it in turn to be the chauffeur and enjoy your freedom when the other parents do the driving. It's better for the environment to have fewer cars making a similar trip.
Around the home
Make a chore list and delegate some of the responsibilities. The whole family will benefit from an extra income, so they should be prepared to contribute. Even children can help with age-appropriate tasks.
Multi-tasking is good, so organize the garage or clean out the attic on the same day that your normally put out your bins. Combine spring cleaning with laundry chores. Freshen up the house before summer rolls around; you don't need to designate a special day to wash items like draperies, throw rugs, doilies or bedspreads. This saves more than you realize!
When chores need be done around the house, devote a specific time and day for them and stick to the schedule. If you have time-consuming chores like mowing the lawn or weeding a very large, over-grown garden, break the chore into one-hour intervals that span across two days. You'll be amazed at what you can accomplish.
Time is your most valued asset, once wasted it's never recoverable, so spend it wisely.
Out-sourcing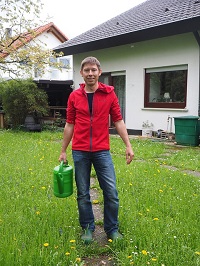 Don't be afraid to pay for outside help. For instance in my off-line business I earn more per hour than I pay either my cleaner or my gardener, so I never resent spending that money. And I don't like cleaning anyway 🙁
If you can't afford a professional gardener or cleaner, perhaps you could give a young family member a few extra pounds to do these chores. They might appreciate the extra income too!
Improving your income can be realized by prioritizing tasks and keeping yourself to a tight schedule. It's a matter of becoming more efficient in your daily activities.
Organization is your key to success, but if you truly want to juggle two jobs – time is of the utmost importance.
The time I save by not doing my own house-hold chores such as gardening and cleaning, frees me up so that I can spend those extra hours working in my business.
Even in the early days of your business it makes sense to pay for out-sourcing because it can get you up and running, hopefully in profit faster if someone does the job for you, rather than you spending ages struggling to learn how to do a particular job.
It's especially sensible to buy-in one-off tasks that you're unlikely to need again. For instance if it's your first time setting up a blog, you shouldn't need to do that again, so pay someone else to do it. A well-chosen professional will:
Get the job done faster, so you can start earning faster
Do it correctly in the first place without making "beginner" mistakes that need to be corrected later
Quickly do a job you should never need to do again.
However, if you need to do a job regularly – perhaps making a weekly blog post, it will probably be better to learn to do it yourself.
Have you tried out-sourcing jobs in your business or family life? Did it work well for you?
What are the tasks you'd most enjoy out-sourcing?