A 'friend', knowing I am a happy LiveGood member asked me "Are people quitting the LiveGood opportunity".
Nothing could be further from the truth, because, when I joined in December 2022, the LiveGood business was the closest I'd ever come to a perfect MLM.
I love Network Marketing, but….
Distributor retention has always been a huge problem for me as the teams I built just dropped out within a few months, because they couldn't afford the compulsory product purchase; nor could the people they introduced. So I was left desperately trying to replace people who'd quit.
Until I quit too
So what is different about LiveGood?
Everything changed when I was shown the LiveGood opportunity in late December 2022: It fixed every problem I'd ever come across. (In fact I quizzed my sponsor hard, because it seemed too good to be true.)
* No compulsory product purchase – buy when we want
* Discounted products, no inflated prices to pay commissions for those at the top of the tree
* Affordable monthly membership (or discounted annual)
* Best of all: recruiting 100% optional, earning slower, but…. hey, we do what we can when we can, or not at all.
* A training video I saw tonight listed a full 40 benefits for anyone who wants to build an online business. To see the training, take the >> free tour << and I'll add you to the training group.
My Results?
I've easily covered my annual subscription even though I only introduced 5 people.
And my whole team is still growing. By 5% one week ago, even though I did nothing personally. I had 209 people in my team, and I only introduced 5. Then another 6 last Friday. Nice steady growth and an increasing monthly income that just drops into my Wise account with no further effort.
Company Results?
30% of members have hit the first rank (Bronze – just 2 personal recruits) which doubles their potential earnings.
Yet someone the other day told me that "Everyone she knew had quit LiveGood".
But that same day these stats (below) were shown in our support group. For just that week.
So why did my friend say people are quitting LiveGood?
No doubt there ARE people quitting, but many will be those who couldn't find a team of their own and didn't receive the over-hyped overspill. Some joined in the teams of heavy-hitters who recruited using their 10,000+ email list*, so they're at the bottom of a heavy-hitter's personal matrix. (The top friends got personal 'Tip offs'.)
* I keep telling everyone you need a mailing list to contact people when a new program comes out! The heavy-hitters don't sit on Facebook messaging their friends. They write ONE email. And more and more of them are seeing the growth of LiveGood and briging their email subscribers on – it's so affordable.
It's just the sheer maths of a matrix…. 2, 4, 8, 16, 32, 64, 128, 256, 512, 1024, 2048, 4096… etc. So if you're at the tail end of a team of 10,000, you're on a very wide matrix level that needs to be filled by your upline. One by one, if you're not doing your part.
Patience and slow growth is now the way forward for LiveGood members who can't recruit. And $9.95 a month must be worth a gamble. (Unless you really are down to your last penny.)
With network marketing, it's not what you make in month 1 that matters. It's the earnings month after month after month, with a steady team of distributors.
If growth continues at the rate of 25,000 people a week (like last week), the overspill will come. It could come faster, as success accelerates growth.
However, the time to expect overspill is gone.
How about creating overspill?
Just think how fast the company would grow, if everyone who joined decided to introduce 2 people – family / friends (which you can do with a straight face now the costs are affordable). That would also qualify you for the higher earnings as a Bronze.
Or, just share the benefits of the products in your shop. >> Here's mine << I think most people know someone with health problems.
For anyone who wants to try their hand at finding new distributors, here's a free business builder tool.
Even if you're not in my team you're welcome to use it, just pop your own LiveGood ID in. >> Click here for free tool <<
If that's not for you – fine to stay passive!
No need to recruit, but don't quit and waste your start-up cost!
Let me know if you have any questions.
And – of course it's still early days, so feel free to >> take that tour << and upgrade immediately. Absolutely NO point being a free member.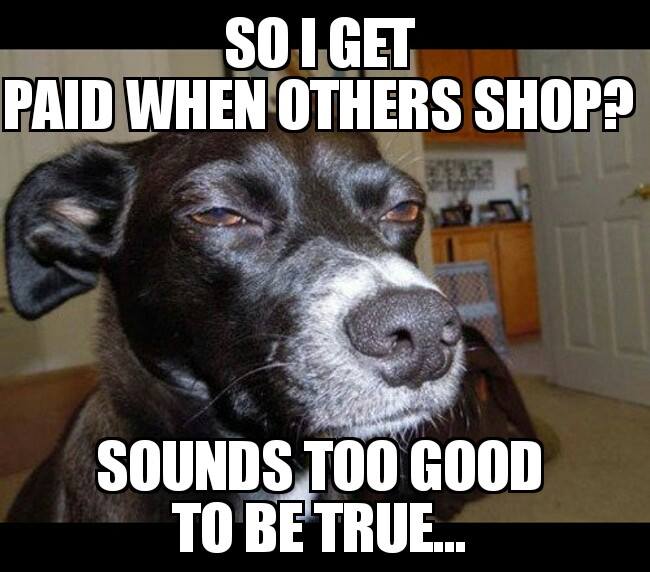 Reasons to join LiveGood
It's the closest you'll get to the perfect opportunity
No compulsory purchases
Recruiting optional
Discounted products – not inflated to pay upline commissions
No need to buy / hold stock, unless you want to. You, or your clients, can just buy it from the >> online shop << that's supplied as part of your membership
Affordable monthly subscription (under $10)
Or discounted annual subscription – imagine Costco or Amazon sharing a proportion of their membership fee with customers. They just don't. But LiveGood does.
POTENTIAL to receive overspill
Generous compensation plan pays down 12 levels
First qualification level is Bronze – just introduce TWO – and that doubles your potential earnings
Helpful, successful upline team – large enough to help, but small enough to care
Helpful downline / team building tools supplied
Supportive Facebook groups
Simple – no complicated set-up
Conclusion 
If people ARE quitting LiveGood it's because they have fallen for online hype. I have seen some appalling lies in adverts – for instance this one:

I guess you could say people are stupid to believe it – but they do – and it makes my blood boil. It ruins the reputation of a genuine product based business.
My Recommendation for anyone failing at LiveGood?
I don't think it's any longer worth trying to mass recruit "biz-opp seekers". They'll have fallen for lies such as the above.
So either start recommending the products in the LiveGood shop to your family and friends – THEY might decide they want to run their own business without being tainted by the myth of instant wealth.
Or just sit and wait it out – I have now found another income opportunity for you that's doing really well for me.
But whatever you do, don't quit LiveGood for the sake of $9.95 a month!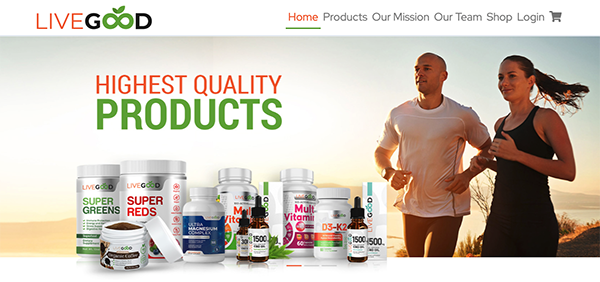 Update July 2023
I'm still in profit with LiveGood and I have added a completely digital product to my 'Mutiple Streams of Income' portfolio. Such a great offer that I found 4 paying customers within 6 days!
Request more info >> here << or learn more and read my >> GotBackup review here <<.
Similar marketing method – so I hope it doesn't fall prey to the idiots in the online world.