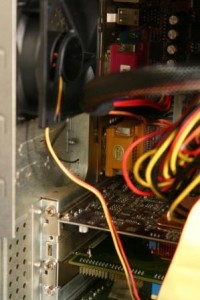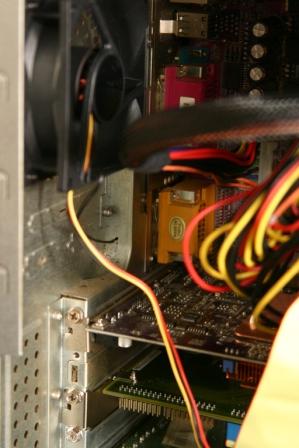 I seem to have more than my fair share of PC problems, and this last three months has been probably the worst I've had, transferring from an aging Windows XP machine to Windows 7.
In fairness, the requirements for my off-line business make my PC requirements very complex because within my PC I have to have a virtual machine running Ubuntu (a different operating system) so that I can connect to a client and a developer can connect into my PC.
This all got too much for my XP machine, so I bought a new Windows 7 machine that my eldest son Russ set up for me with the Ubuntu and networking connections working a treat. Problem was, most of the programs I wanted to transfer from my XP machine to the W7 machine just wouldn't install.
I've had tremendous help from support teams literally all over the world and finally got working the 3 program I wanted to run. I won't mention their names as "not working" because the fault was in my machine not their software.
However I will give a special mention to the Kudani support team who really went above and beyond the call of duty to help me get their software installed on the offending machine.
"Something" had encrypted my hard disk so that installs didn't work. No idea how or what and as long as it doesn't happen again that's all I care.
The biggest thanks go to my son Russ who spent SIX hours on Skype and logged into my PC from Spain, unraveling things for me, and finally using CIPHER from the DOS command prompt to fix it. His patience was exemplary – although he did at one point declare that he couldn't imagine what I'd done (neither could I!) and I was "Not fit to have a computer" 🙂  I was beginning to agree with him!
What's That Got To Do With The World Cup?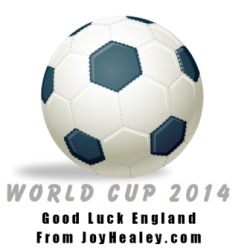 Not a lot really 🙂 Except that one of the programs I was struggling to get working on the new machine was a graphics creation and manipulation tool and when I finally got it going I wanted to create a personalized image that would show my son it was working and a "Good Luck England" logo seemed appropriate at the time of writing (June 2014). So here it is!
The other connection is that I knew once the World Cup started Russ wouldn't want to be fighting my PC problems, he'd want to spend all his spare time watching football, so I had a deadline to beat!
If you're interested in the tools that I consider so essential to my online business that I have fought tooth and nail to get them loaded, click here.
Buy with confidence – they installed first time once the machine was cleaned up of its gremlins.
Football – Love it or Hate it?
So deadline met and PC problems apparently fixed, Russ can watch his football without his Mum pestering him. He won't be alone LOL. Over the next few weeks people all over the world will fall into one of three groups:
Love it and following every match they can – Russ
Following at "top level" and supporting their own country – me
Hate it and avoiding at all costs – many of my friends
Whichever category you fall into you can plan your movements and TV for the next month by clicking here for the best World Cup Calendar I found online.
Hate Football?
As a slight aside, defending the value of football to family life, I will say that in the teenage years when my sons felt they had little in common with their Dad and I, it was one family activity that brought us all together and fighting for the same cause!
Whichever group you (and your team) fall into, I wish you an enjoyable month.