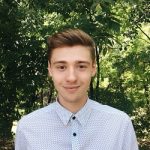 While I have my family staying with me, I have been lucky enough to source yet another guest author: Victor Bous, writing about "Online Shopping Solutions", and in particular payever.
payever is a German company with over 100 full-time employees. Their mission is to connect businesses with customers.
Victor is the payever inbound marketing team leader, in charge of content and other marketing activities within the company. He is an ecommerce revolutionist and believes that ecommerce should be free – and that's why payever exists.
Over to Victor……
Online Shopping Solutions
When establishing an online store, many situations come into play. One of the most essential factors is choosing the right eCommerce platform to run your business according to your goals and preferences. Selecting which one to use can determine your online store's future success.
There are two main categories of eCommerce platforms : self-hosted platforms and hosted platforms.
The latter means that a bigger company hosts your store on their website.
On the self-hosted platforms you're provided with the software, but you manage everything yourself.
Pros and Cons of Self-Hosted and Hosted eCommerce Platforms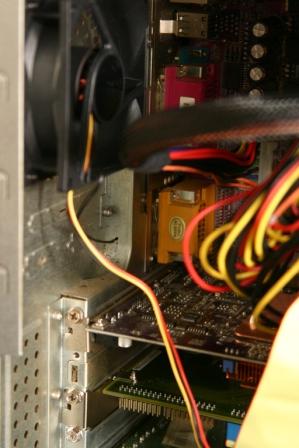 Self-hosted platforms run on your own server. This option will probably cost you more in time and money, but come with a priceless freedom.
Self-hosting shopping cart software offers you the possibility of customizing your website as way you want and when you want. Also, you follow your own rules.
The downside to owning a self-hosting platform is management time and money. You have to take care of technical problems that can occur and fix the updates and security issues daily. If you don't know how to adjust them, you will need to pay someone else to do that for you.
A hosted eCommerce platform reduces several issues. Hosted platforms are fairly simple to use. You do not need to write long lines of codes, and the updates are fixed immediately for every client at the same time by the company.
The drawbacks of using a hosted platform are the lack of customization and a monthly fee. If you don't mind having fewer personalization options and paying a certain amount of money every month, then the hosted solution may be the right pick.
Choosing Your eCommerce Platform's Features
The software you'll use will give you specific features to choose from. Some of them are design, listings, placing products in a shopping cart, and collecting the payment securely.
Many eCommerce platforms allow you to choose from prebuilt themes. Bear in mind that the design is the first thing a customer notices when browsing through your site. You will want to have a simple and clear website where all of the information is given up front.
The listings and shopping cart selection should be selected carefully. Users are most satisfied when their purchasing process goes smoothly.
Collecting the payment securely can be challenging when using a self-hosted platform, so most mid-market businesses use hosted platforms to power their online shop.
eCommerce Sites Comparison and Pricing
Selling online became easier with the appearance of numerous eCommerce platforms.
Shopify has provided its clients with online market tools and solutions since 2006. They offer an extensive theme selection and an easy setup. Also, customizing the orders can make your job far less frustrating. You can get the cheapest Shopify Lite plan for selling on Facebook from $9 a month.
Another eCommerce platform, Ecwid lets you add a store to any website and sell simultaneously on multiple sites. With an unlimited bandwidth and a free starter site, this platform also allows you to set up a mobile responsive shopping cart. Furthermore, you can create an online store and a Facebook store free of charge with Ecwid.
The third option for online businesses is 3Dcart, which offers a Nano plan starting at $9.99 a month. Their website may look a bit older than the other platforms but they offer setup steps and tutorials and a built-in link to Google Analytics. You can also choose from templates to shipping options.
The fourth platform you should consider for your business is payever. With payever, you can sell an unlimited number of products, with unlimited storage space and bandwidth. You can stay in touch with your customers through a communication app and advertise on social networks for no extra cost other than anything you pay to the social networks. Other than that, payever is free of charge for any user – here's where they explain payever free policy.
Update June 2020 – Sadly Payever doesn't seem to be about any longer – but it's a good article about the other payment solutions, so I left it here!
How About The Security?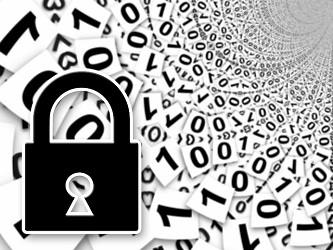 Security of online shops has become a top priority for both sellers and customers. eCommerce sites are a major target for fraudsters wishing to get a piece of the pie. Cyber attacks can cause huge problems.
Imagine your business suffered a hacker attack. If the hackers got hold of any sensitive data, such as credit card information and retailers' and customers' personal details, customers' trust will be severely damaged. The lack of trust then leads to a bad reputation for the business and loss of your customer base.
When setting up an online store for your business, be sure to double-check the hosting provider's security measures. Always ask the provider what will happen in the case of emergency and how you know your data is secured.
All of the aforementioned eCommerce platforms have high security standards. Shopify, as most eCommerce providers do, uses the Payment Card Industry Data Security Standard (PCI DSS) – created to raise the level of control over credit card details. Also, they use HTTPS encryption, which is much safer than the old HTTP protocol. With https, credit card information is moved directly to the payment gateway and that protects personal data from exposure.
payever and Stripe
payever manages its payments through Stripe, which also complies with the PCI DSS and secures the transmission, the storage and the processing of your sensitive credit card's data.
Stripe gives you access to credit cards – in minutes. It's a great service and payever has a partnership with Stripe. But what's next?
What if you need an online shop?
Or you need a powerful point of sale?
What if you want to start selling on Facebook?
Conclusion
Many factors influence the decision to choose a certain eCommerce platform for your business. When determining which site will be your online shop provider, make sure to take into consideration a few things.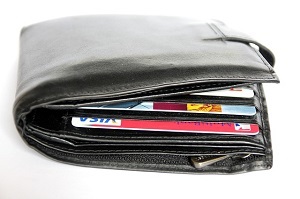 Firstly, you need to choose between a self-hosted or a hosted shopping cart software. Also, the features they offer should abide by your shop's policy.
Most important,  you want your eCommerce platform provider to offer the highest security protocols available.
In conclusion, choosing an online store provider is obviously a very important decision to make. While your inclination may be a well-known provider that offers you security plus cheap and fun features, it's very important to be sure that their services are the best for your business growth.
Do you use an ecommerce platform? Which one and what have been your experiences?