16
Gone Full Circle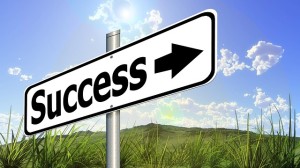 I've had a varied career online, and gone full circle a time or too.
Because according to Albert Einstein: The definition of insanity is doing the same thing over and over again and expecting different results. Source: Brainy Quotes
But so have most people, I guess. The thing is to make sure you learn something new from each mistake, and move on.
So, I'm going to use my experiences and new skills to change direction a little. To learn why, I'll give you a brief history of my online business history.
Why I Started An Online Business
Well, the short answer is to earn an extra income to supplement poor pension prospects. But why online? I already have a successful offline business, and I would probably be better advised, and earn more money, by expanding that. But it has two big limitations:
Geographical
The number of hours in my day
To find clients beyond my local geographical area, it was easiest to take it online. And to leverage the number of hours in my day (without the burden of employing staff) I turned to a network marketing model.
Some of my readers may consider Network Marketing a scam. I don't and although I'm the first to admit there are pitfalls and some plain illegal scams, I hope to redress the balance over my next few posts, and help readers see that there are good, legal plans too.
But for today I'm not on a mission to convert anyone, so I hope you'll just indulge me by accepting that it CAN be a very ethical way to do business, while I outline the history of my Network Marketing career offline and online.
Offline – it was hugely hard – and was especially physically demanding as I lugged boxes of books (and other stocks depending on the current company) round from event to event.
Online – that was hard too! So much to learn, despite my 20+ year computing background.
The offline MLM businesses (yes, more than one) that I tried were really hard work to promote because they were so competitive. I quickly learned the hard way that neither an average distributor like me, nor anyone I introduced, was capable of earning more than a pittance as an hourly rate from personal sales. Hence my team quit faster than I could recruit them, there was no team income, so finally I followed suit.
As public acceptance of the Internet expanded, I saw the opportunity to re-try network marketing online, to access a wider audience, but from the comfort of my own home. The advent of online MLM led to my first real success in a Network Marketing company.
A Successful Online MLM
It's a complete cliche, but I owed my success to being in the right place and at the right time to have introduced one guy (Martin) who knew Internet Marketing inside out (at a time when very few others did) and he really flew with it. He built me a fantastic team that at one time was earning me over £2,000 a month. That might not be a lot to the high-flyers out there, but I had a part-time job at the time, and it was more than I earned from that.
Sadly those heady days didn't last because my team left when they got fed up of paying their monthly fee without covering their costs. However, studying how Martin had done his recruiting piqued my interest in Internet Marketing.
How To Start An Online Business
I was interested in a nutritional service where there was very little competition, so I decided to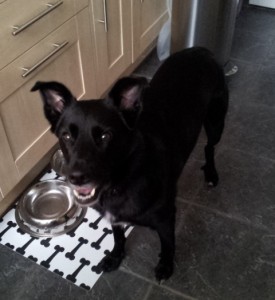 market this online.
Producing my own website in HTML/CSS etc was beyond me – despite my background in computing. I hired someone to do it for me, but whenever I tried to make changes the site ended up looking like a dog's dinner!
(Hmm – Bailey can eat faster than I can take photographs!)
However it was a short step from HTML to discovering blogs, although I did have a few false starts with the blogging platforms and tools I chose.
Finally I settled on self-hosted WordPress.org (like this blog) and tried a few different models for generating an income from a blog.
Some people swore by putting adverts on your own blog – I managed to get myself banned by inadvertently breaking Adsense's T&Cs
Others recommended Affiliate Marketing – this is probably still my favourite, but needs good sources of interested traffic – AND products that make a decent return. $10 won't cut it!
Many people told me I "must have a digital product of my own" – and because I enjoyed writing I decided to produce my own eBooks, and still get a little income from sales of books I wrote years ago.
Here are some of the ways I have made money online, and the experiences I have gained.
Produce Your Own Product
This was actually my first serious online venture and although I learned a lot from it, I was in complete overwhelm and never produced enough sales to even cover the cost of the course.
In recent months the market-place seems to have been flooded by a complete blitz of marketers being coached to produce digital products.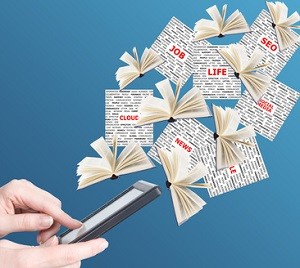 It seemed as if day after day the same tribe of marketers would blitz the Internet promoting the next new product, and trying to out-do each other with the shiniest and glossiest bonus to clinch the sale. And the joke of it was everyone seemed to be promoting to each others' lists. I just unsubscribed from the lot of them.
There were good products, and I reviewed some of them. Others were so flimsy I couldn't have written a good word about them. What was overwhelming was the number of emails all promoting the same or similar products – day after date, week after week, launch after launch. All really low cost – which is great for the buyer, but not for new authors. Who wants to develop new eBooks to compete with such a relentless onslaught of low cost but glossily produced products?
Also the EEC devised some ill-thought out rules for VAT on digital products. My eBook was on a non-compliant platform, and the technicalities of moving it defeated me. To be quite hard on myself – I lost interest because I knew that without an injection of technical expertise (and therefore cash) I couldn't compete with the glossy productions coming at hapless buyers from all other directions.
Income From Blogging
It's not the route to instant wealth, as many of my readers may have noticed.
Well – I know some people are doing very well, and these successful bloggers have generously shared some great tips. So I have had some successes of my own.
I've made some sales from products I've reviewed
I've been paid to produce blogs for other people
People have even paid me to place adverts on my blog
But I have to face facts and say that, because my blogging is part-time alongside my main offline business, I need something that doesn't consume as many hours in my working day.
Blog Problems
I also seem to hit more than my fair share of technical problems.
A couple of weeks ago my blog was displaying the sidebar widgets in the footer – turned out to be because I was using GoogleSpeed caching system Huh?
This week there's another technical problem – I'll write about it when I've found how it can be fixed. It's not as obvious to the reader as the last one was!
But the point is, I enjoy writing, so I don't just want to spend my time fixing technical problems and feeling out of my depth. I do coding in my offline business and that's enough challenge for me.
And what if these technical problems had happened to one of the paid blogs I had produced for clients? I'd feel obliged to fix it!
Network Marketing
In a low key way, I have gone back to my roots and revisited Network Marketing using "done-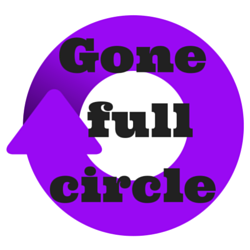 for-you" tools and websites – and, more importantly, where I have had my biggest success in the past.
BUT all these years later (this is an update in June 2019) I am armed with two important additional areas of knowledge:
I have seen enough Network Marketing problems and failures to know what makes a good plan, and vice versa
My Internet Marketing skills and blogging are better by far than they when I first started out (at which time they were non-existent)
I – and most people – look for a business with a low start-up cost, and an element of passive earning. This lets me build up my confidence in the business before promoting it.
I will be writing more about this MLM business (ExpAsset – affiliate link) in weeks to come as my experiences unfold – but if any readers have an interest in an online network marketing business they can run alongside all other commitments, please contact me here.
Update: I have written more about how this business solves the problems of network marketing in my next post. Click here.