Why Do You Need A Blog?
New business owners often ask me "Why do you need your own blog" when there are so many free platforms available:
Facebook
Google
Instagram
YouTube
Twitter
Pinterest
Leased Ad Space
And many more you can add
The answer is simple…. because any one of the free platforms can shut you down instantly and all your hard work has GONE in a flash.
It Happened To Me….
Although I obviously have my own blog, here, I have also promoted and maintained pages etc on different platforms.
I have always tried to be an ethical marketer and although I have made the odd mistake in the past, if someone pointed out what I was doing wrong, I did everything I could to learn from that mistake and never do it again.
So I was pretty gutted to login to Facebook and find the message below:

As you can see from the image, I "appealed" – asking what I had done wrong – but instead of them telling me what I had done wrong, they just denied my appeal.
I read through the T&Cs and didn't really see what I'd done wrong – if they had told me, I would have fixed it.
I thought perhaps if I waited long enough my old page may come back – it didn't. So I have scheduled it for deletion and started a new page. It's not ready for public viewing yet.
In some ways it's not the end of the world, because the new year has found me revitalised after my move to Norwich, and looking to start again online, but in a slightly different direction – and with a lot more knowledge than when I started out originally.
So here I am still. Following a path that, longer-term, may lead me to people wondering how to set up their own blogs. Unfortunately, knowing how tough I found it, I was wary of telling other people "You need your own blog".
Setting Up A WordPress Blog
I will only talk about setting up a WordPress blog here, because that's the platform I have most experience with.
If you listen to the "gurus" selling you training – it's easy. Haha – I was fool enough to believe that (several years ago).
If you're interested you can read more about my experiences in my previous post about How To Start A Blog.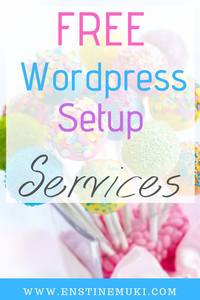 In a nutshell, I found it extremely difficult, and if I had known all the angst I would go through in coming to a reasonable blog, I'll be honest, I wouldn't have done it.
But I can't lie …… deep in my heart I still know the answer to the question below.
Do You Need Your Own Blog?
My Facebook experience above just proves what I have heard over and over again. If any business owner asks the question "Do you need your own blog?" the answer is a resounding yes – because you own your own content and, as long as you're careful with back-ups, it stays your own.
So I was delighted to spot that my good friend Enstine Muki is offering a "Free WordPress installation and setup" service, which completely removes from me the problem of helping newcomers to set up a WordPress blog. Yes, I DO know how to do it now, but Enstine will do a far better job than I would.
Of course, there's no such thing as a completely free lunch (or self-hosted WordPress blog). But in his post, Enstine explains that all you pay for is the hosting service; and his reward for the work is earning a small commission from the hosting – at no extra cost to you.
I wish that offer had been around when I started out!
Choosing The Best Hosting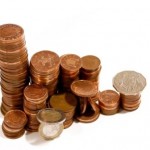 Although I'll admit I found it tricky learning WordPress from scratch, by far the worst problems I had were because my original choice of blog hosting was poor. (I went for cheap shared hosting. Penny-wise, pound-foolish is a saying we have here in the UK.)
So you will also have the benefit of Enstine's expertise in choosing the most suitable hosting platform for your needs. It's not the same one I use, but if I ever needed to move, I would move to one of those that Enstine recommends.
In Conclusion
Update October 2019) My new book explains in more detail why small businesses need a blog, and how to get one. Click here if you want to Build A Blog.
Within the book you will see that I recommend you to take advantage of this free WordPress Setup and Installation service.
I'd love to see your finished result.