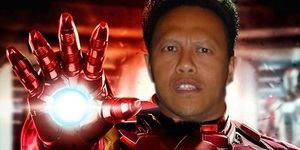 Today I am pleased to welcome a new guest author, Terry Tang, who is writing about having a vision for your blog.
Terry is a small business owner currently living in Hong Kong. He is passionate about personal development and excited to show others how average people can live life to the fullest potential by unleashing their superpowers within.
Terry's blog is Averagers.com where average folks thrive!
Terry Tang On The Vision For Your Blog…
You may want to make some money blogging or start a blog to promote your business. For whatever reason you want to start a blog, it ultimately comes down to two things you want to achieve.
You are either:
helping your audience to solve a problem or
providing entertainment for your audience.
For example, your business blog should be serving a purpose of providing information to your prospects to help them make the right decision for a purchase.
So if your blog is not to entertain your audience, you are here to help solve a problem.
Don't start a blog with the intention of just making money; try to help your audience instead, because your audience will be glad to pay you to have their problems solved.
The bigger the problem, the bigger the reward.
Find your target audience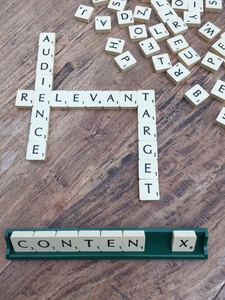 However, you must identify your target audience first, before you can solve their problems.
Your target audience is a group of people with common interests, sharing the same needs, worries, values or beliefs.
You need to find out the common problems for your specific audience in your specific niche.
For instance, if the niche of your blog is personal finance, you are not going to write for a retiree in the same way that you write for a young executive who has just started his career.
Don't try to speak to everyone – because if you try to speak to everyone, you are speaking directly to no-one. It's very important to know who you are writing for.
Having a vision for your blog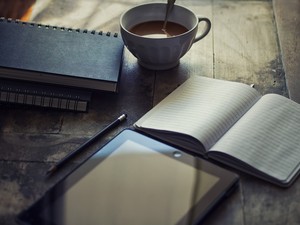 After you have identified your target audience, you need to have a vision for your blog.
"Vision" is what your blog is striving to achieve. Having no vision is like driving aimlessly without a destination- you have no idea where you are going.
Every Fortune 500 company has a vision statement. Let's take a look at the vision statements of some of the world famous companies:
Google
"Provide an important service to the world – instantly delivering relevant information on virtually any topic."
Tesla
"To create the most compelling car company of the 21st century by driving the world's transition to electric vehicles."
Facebook
"People use Facebook to stay connected with friends and family, to discover what's going on in the world, and to share and express what matters to them."
Amazon
"To be Earth's most customer-centric company, where customers can find and discover anything they might want to buy online."
Walmart
"Be THE destination for customers to save money, no matter how they want to shop."
Walmart vs. Amazon
Amazon and Walmart are the two biggest retail giants in America. Amazon only does business online while Walmart have both retail and online stores.
They have the same business model, but with a very different approach as to how they operate and what they are focusing on.
For Amazon, as their vision statement states that being "customer-centric" this means they highly value customer service and helping customers to "find and discover anything they want to buy online"; and so it explains the variety of choices on their catalogue, and how they always try to up-sell you additional products related to your purchase.
For Walmart, as described on their vision statement, their main focus is to help their customers to save money "No matter how they want to shop", which seems to mean that Walmart is also looking to do more business online.
People who shop at Walmart are more price conscious, so Walmart focuses more on making their products cheaper, than on customer service.
Shoppers at Amazon are more concerned about the shopping experience and customer service. Amazon's customers might not even have a clear idea of exactly what they want to buy, so they are there to "find and discover" their best options.
Therefore, the main focus for Amazon is to create a good shopping experience so their customers will spend more time on their website and, as a result, buy more, as they discover more items they like.
Your business: It works in the same way for your blog. Knowing what your main focus is for your business helps you pay more attention to what your target customers want, and to allocate resources more effectively.
How a vision for your blog can help

A vision statement can help define goals of your blog and how your blog can help your audience.
Starting a blogging is like a starting a business- it takes time to develop. You may not see any result for a long time so it's easy to lose your focus along the way and lose sight of your goals.
A vision for your blog doesn't just serve as a guide to keep your blog heading in a right direction, but it can also convey a clear message to your audience as to how you are going to help them. This way your audience will be more engaged with your blog, which will lead to more comments, social shares and links.
So it is important to put your vision statement on your blog where your audience can see it and come up with a short version of it, making it as a tagline for your blog.
Every WordPress site has a place for you to put your tagline and it's one of the first things your audience will see. Like a slogan, a tagline should be short and catchy and it's there to tell your audience what your site is about and how it's going to help them.
The tagline of your blog will also show up on the Search Engine Result Pages (SERPs) of Google. Your title tag and your tagline will show on Google's SERPs, together, in less than 60 characters – so make it short and crisp.
Your blog tagline also serves the purpose of driving traffic to your blog, so make it attention-grabbing to arouse the interest of your audience.
Take action
So who is your blog's target audience?
What problems do they have?
How can you help them?
By answering these 3 questions, you should have a good idea of what your blog should be focusing on that makes your blog different from other blogs in the same niche, to build your personal brand.
Now that you should have an idea of what to do before starting a blog. But the most important thing for starting a blog is taking consistent action.
So what are your vision statement and tagline? Post the tagline of your blog in the comment below.