You may have seen a lot of hype around Nick James' Internet Marketing Newsletter lately. They have just released their 100th issue and Nick is celebrating by offering a huge discount to new members.
So this is a product and a marketer that have stood the test of time.

Unbiased Review of Internet Marketing Newsletter?
Well, I'll be right up-front here and tell you that I AM BIASED!! Because:
It's product that I am using, and I wouldn't be paying out good money each month if it was no good. I am notoriously "tight", especially about products where I have to pay a monthly subscription
The Internet Marketing Newsletter is an evergreen affiliate product that earns me money month after month, in the knowledge that I'm giving good value to clients (I'm relatively new to it, but some affiliates have been earning consistently for months and months.)
You too can promote and earn from the Internet Marketing Newsletter
I'm going to look at the benefits in more depth below, but the short version is… yes, it's definitely worth joining this – especially while the discount is still available!
That's not just scare tactics – I have seen the price higher before, so I have no doubts it will go up again.
What is the Internet Marketing Newsletter?
Let's get it out there – this is PLR (Private Label Rights) which traditionally has a poor reputation. When I first heard that I was loath to even investigate the product. It was only Nick's excellent reputation that gave me the trust to look into it further.
So don't "switch off", because Nick has given a whole new meaning to PLR.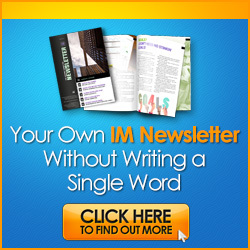 In case you haven't yet heard of it, this is a monthly 32+ page newsletter featuring internet marketing and "make money online" content. You'll get full private label rights to all the content in each newsletter, so you can use if for just about anything you can imagine – here are just a few examples:
Break the content up into your own blog or social media post
Use the individual articles as smaller newsletter articles and emails
Send the full newsletter to your list – you might get subscribers that way!
Use it as a bonus or ethical bribe to get more leads and sales.
What makes it unique is the fact that you get the newsletter in a fully designed, ready to go, PDF format that looks absolutely stunning. In other words… your own instant professional electronic magazine!
Until now I haven't really given PLR products the time of day because, I would look at the following criteria:
Quality of the content
Value for money (how much content per dollar)
How easy it is to use
How quickly you can do something with it
…. and most other products just haven't "measured up". It took so much effort to turn it into decent writing that it was usually quicker to write it from scratch.
So, let's take a look at how the Internet Marketing Newsletter scores…
The content is really good. You can tell that Nick does not use ghost writers. This is all written by Nick and some of his most successful internet marketing friends… and it shows! This is not rehashed stuff from wannabes or people without industry insight, it's solid content from people who actually walk the walk. It's something you can feel confident and proud about sharing.
Nick has made everything really easy to download, edit and use… with plenty of solid guides and tutorial videos.
The best thing is that you can have this content working for you really quick. Due to the quality of the content and design, you literally just have to add your name to the newsletter, and you can instantly start sharing it. With other, more rough PLR, you usually have to do a lot of edits before using it.
Why This May NOT Be Good For You
However, this is obviously not a good fit for all marketers and businesses… so read on below to see if this will be a good investment for you.
I tend to break up the content and use it as my own material, for blog posts mainly. So if you are brimming with ideas for your own blog posts and marketing content, the only way you could use this The Internet Marketing Newsletter would be to deliver it "en masse" to your subscribers (although giving, or selling, such a quality publication away sounds more of a plus than a minus….)
If you have the time, contacts and skills to be "100% on top" of Internet Marketing, you can be producing this quality and quantity of news already so you don't need to buy it in. Click here for a free copy of Issue 100.
Another potential problem I see is the amount of content you get. With other PLR offers you might get thousands of pages at once. Here you "just" get 32+ with each issue. Actually I don't see that as I prefer quality and ease of use over quantity… but if you are looking for bulk PLR this may not be for you. Except… when you join today you will get a chance to purchase a one-time offer that gives you instant access to all 99 back issues of the newsletter (also with full PLR). This will actually give you 3200+ pages of high-quality content and 99 instant newsletters for a very low one time price. So, if you are looking for bulk and quality at the same time, I highly recommend paying extra attention to that offer.
Other Bonuses
It's also worth mentioning the two bonuses Nick is offering with this special offer.
The copywriting swipe files are excellent and will be a great help for you if you are writing emails, blog posts or letters with the aim of making sales. You'd normally have to pay $497 for this product, so it adds tremendous value to the offer.
The Audio PLR Interview bonus is amazing and a breath of fresh air in the PLR world. You will receive one high quality audio interview with a famous internet marketer every month. You get full PLR to this as well, so you can for example:
Record your own intro and/or outro
Upload it to iTunes and instantly have your own podcast
Record your own questions and claim the interview as your own
Use it as a great bonus for your promotions.
And much more…..
My verdict on the Internet Marketing Newsletter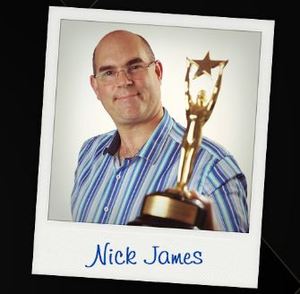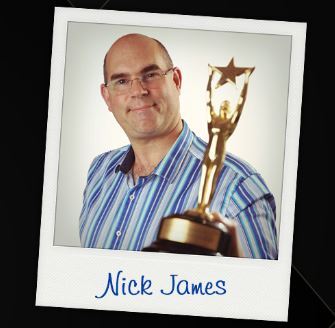 This is a top quality product and it's definitely worth grabbing it while the current discount is still available. It's some of the best PLR on the market and it requires a lot less effort to use than just about any other PLR out there. The upsell with all 99 back issues offers fantastic value and it might be worth it for you to join, just to take advantage of that.
Finally, I just want to add that Nick is a stand-up guy with a great reputation. Although this is a monthly newsletter, it's very easy for you to cancel your membership at any time. There is no catch or shenanigans.
Nick has outstanding, prompt support and always delivers more than he promises. I haven't had to use the support much, but on the few occasions that I have, everything has been promptly and efficiently answered.
The Internet Marketing Newsletter PLR gets two thumbs up from me and my highest recommendation.
Check it out here: JoyHealey.com/ContentMarketingSolution
Update April 2022: I had to take time off from Internet Marketing for personal reasons, so cancelled my subscription for a few months. But in 2022 I have restarted my online business and am delighted to rejoin and discover that the Internet Marketing Newsletter PLR is still available and as good as ever.