20
Success Simplified Course Review
Why The Success Simplified Course Review?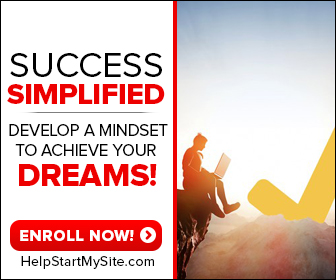 A funny thing happened to me a couple of weeks ago, which led to me preparing this Success Simplified course review.
Regular readers may remember that I was over the moon with delight that I had qualified as "Ruby" in my main business, which meant I had made it onto the first career level. 
This isn't a post about that business. I just want to link my review and use of James's course to a real event in my business life and show how it helped me.
On the day I got my promotion I was elated because once any rank is attained you're never demoted and your team never leaves (after they've made their one-off qualifying purchase), so I will be receiving points and support bonuses every time sufficient world-wide sales are made.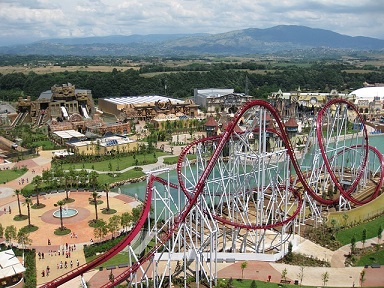 But then…. within just a couple of days of "highs" a funny "low" feeling set in and I felt a bit lost and drained after the excitement of it all.
Over the last year or so I've struck up quite a friendship with James McAllister after his interview post here.
We email each other about business and blogging matters, and sometimes the exchanges stray into discussions about "life" – and its ups and downs. So I mentioned my surprise at how I was feeling.
James remarked that what I was experiencing wasn't unusual, and said:
I can relate to losing motivation after a period like this, but it's important to remember that success perpetuates more success and this is the time when it's most important to keep accelerating. My success mindset course may help give you a little push to keep going.
Having enjoyed and benefited from James's courses in the past, I decided to give this course a try and see if it could lift me out of my silly mood.
Here are my findings….
How Is The "Success Simplified Course" Structured?
Let me say right away that this is a course about mindset, rather than about Internet Marketing techniques. Both are important, but I want to make sure you're aware of the distinction.
The course is split into 6 sections of videos, and there are 30 videos at the time of writing. From following James's courses in the past, I know he often makes changes to keep his material fresh, so this may change depending on when you're reading my review.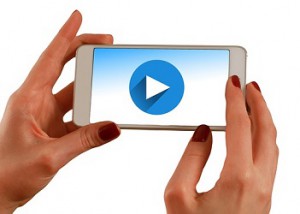 Personally, video isn't my favorite medium for course delivery (I'm old-school and like making notes on a printed transcript lol), however James kept my attention through-out with short, no-fluff videos.
Don't be deceived by the length of the videos – all that's missing is hype! The training is on-target and James doesn't waste your (or his) time with waffle.
Of course, having video materials means you can revisit the course on your mobile device for a quick "refresher" in spare moments, and the bite-sized videos lend themselves particularly well to this.
James originally hosted the videos on the Udemy platform, but after they changed their T&Cs he moved his courses to be hosted on his own blog. I have no knowledge about hosting videos (other than YouTube) but I did wonder if the videos would "play well enough" from his own blog. However, no worries on that score, the videos played without distortion. 
I won't review each video – nor even reveal all the titles – instead I will explain how the course helped me through my rollercoaster phase, and more importantly how it can help you.
Here are my thoughts on each of the six sections.
Section 1 Introduction
The course starts by encouraging you to keep an open mind. If you're completely new to success training, you may be in for some (good) surprises – so stick with it. Some powerful ideas will follow, don't reject them just because they're new to you.
Minds are like parachutes - they only function when open. Success Simplified will open YOUR mind.
Click To Tweet
Some of the concepts in the course may be familiar to those who have studied success training before (as I have), but there were plenty of new ideas I hadn't come across before.
In the introduction you're encouraged to really define what success means to you and what is the most important thing in your life. If you don't get this right from the outset, James points out a trap you may fall into.
Section 2 Where Are You Going?
This is about goal-setting, but with a BIG difference from any goal setting training I've come across before.
The section starts by considering the best way to judge your performance and points out the big mistake many people make when measuring their achievements. If you're making this mistake, James suggests what to do instead.
It was in this section that I realised what I had done wrong in setting my own goal, and one video in particular completely changed my thinking and got me motivated and back on track again.
While some success trainers don't countenance "not reaching your goal", James has a different approach – and very valid reasons to back it up. He explains what to do with "failure" – how to reclassify it and move on from temporary failure to success.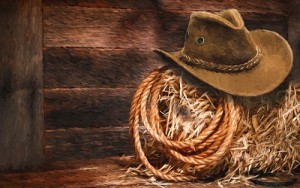 It was while listening to this section that I was introduced to the expression "Big hat, no cattle" – love it.
I don't think it's a fault I see in myself, but I sometimes see it in others and learning to recognise it in others will boost my confidence and equip me to deal with it better.
Big hat, no cattle? Not when you take the Success Simplified course!
Click To Tweet
While we're on a "wild west" theme, James discusses the difference between risk-taking and gambling, and how / when it's beneficial to turn one into the other.
Another video that I could really relate to explained what cats and children (and dogs, of course!) can teach us about success. It included a salutary warning of how parents may be unwittingly damaging their children's future chances of success. My sons have made their own choices in life, but I'll certainly keep this particular video in mind next time my grand-daughters visit. I suspect that with the future economic conditions they're going to need every ounce of entrepreneurial spirit and success training they can get.
Do you think success is something you can learn? Or do you feel you're a victim of the circumstances of your birth? James gives some great examples of why the latter is flawed thinking, with ways to change your mindset into one of "learning from previous failures" – treating them as "temporary failures". My personal example of this is that learning what was wrong with my previous business ventures paved the way for finding a better business model for me.
In fact James goes further, and maintains that Failure is nothing more than a choice – I'll leave him to explain why when you take the course.
Section 3 Taking Action
We already know, I hope, that all the goal-setting and mindset development in the world are useless without action – and James tackles the action issue head on.
Find yourself procrastinating? You may be using the wrong motivator. Again, I think this was behind my "slump" of motivation. With my new income levels satisfying my financial goals, I now realize I needed to consider different ways to inspire and stretch myself.
A whole lot of mediocre is still mediocre, so become exceptional, with Success Simplified
Click To Tweet
Do you sometimes struggle repeatedly to overcome an obstacle? I know I have done.
But now I know the difference between Power and Control. Do you?
And do you know which is the most important? Once you have understood this section of the course you will no longer waste time trying to change something you can't control, which will free you to direct your available resources more productively.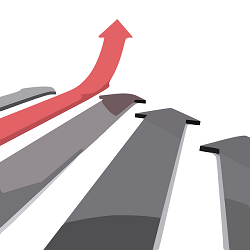 Part of the philosophy of being exceptional is "standing for something" and feeling strongly about it.  I know I need to work more on expressing strong opinions because I have a tendency to cave in under criticism. James's course has shown me the benefits of being criticized – just one is that it marks you out as being exceptional instead of average.
Of course the fact that you're reading an article about success training, instead of slumping in front of the TV, already sets you apart as exceptional. Remember you can also be exceptional in areas of your life other than business. So aiming to be an exceptionally good parent is another part of achieving a successful life, balanced in all the important areas.
Fear of criticism and "what people will think" has held me back in the past, and fear is the greatest motivator on the planet. James points out the difference between "good fear" and "bad fear", suggesting a way to re-think fear and turn it into something good within yourself.
"Settling" into your comfort zone guarantees dissatisfaction because deep down you know you're not achieving your full potential. Steve Jobs had some very motivating opinions on this, as you'll hear in the course. It's important to step out of your comfort zone – and James has tips on doing this.
However – you need to be aware of the "Reality Principle" and avoid making decisions based on emotion.
Finally, what do you do when the "going gets tough"? James will tell you what NOT to do.
Section 4 Finding Happiness
Even without taking James's course we can all relate to the fact that money is NOT the solution to all problems. But looking more deeply at why this might be, James covers the difference between internal and external sources of happiness, with a quick tip to tell the difference between "feeling good" vs "being happy".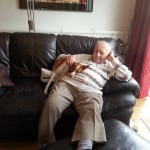 James feels that you are responsible for your happiness and it's not your job to make other adults happy. While I agree with this regarding casual acquaintances, I would not want to shake off the feeling of "debt" and love that I owe to my Dad, in his 90s, and Heaven help anyone who tries to stop me doing something to make my two sons happier – even though they're in their 30s.  So we may have to differ on that one:-)
Giving my Dad a happy holiday with the family last week gave us all pleasure, as does helping my sons out when I am able. It's getting complicated here, so everyone's own conscience and family dynamics will guide them.
Section 5 Tying It All Together
Achieving success (apart from lucky breaks) is usually hardest at the beginning, which is when people are most likely to give up if they don't get adequate training.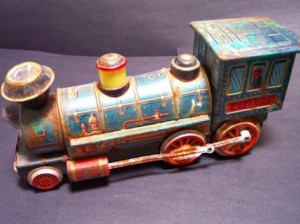 Once the train is rolling, we're probably all aware that success can perpetuate more success – but it doesn't always happen. A mega-lottery winner one year may be back at their original financial status the next year.
The course explains why this can happen, and suggests  steps to ensure that you increase your success rather than let it all dissolve.
There are ways to benefit from your success, while still building on it and growing it.
One of these is to never stop learning new techniques – which is why I am continuing with the training courses I have mentioned in other blog posts – and why I am taking the Success Simplified course.
Section 6 Conclusion
James concludes his course with the statement that:
Success Isn't An Achievement – It's A Lifestyle! Learn how to live it with Success Simplified
Click To Tweet
He also offers to take questions from his students, and from my own interactions with James I know you will get thoughtful and helpful responses.
I conclude this review by saying that I enjoyed James's course and found that it helped me uncover some blocks in my own mindset, so that I could move further along my chosen path.
If you have any questions for James please ask them in the comments , and I'm sure he'll give you answers.
Click here to find more about "Success Simplified", or on the banner below. James is also looking for more affiliates to promote this and other courses. Information is available via the same links.

(Yes, it's an affiliate link, so if you buy from my link I earn a commission – at no extra cost to you. But I only use an affiliate link for products I have checked out and found valuable.)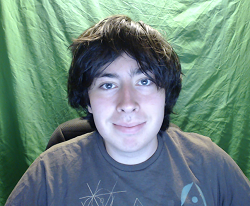 James McAllisterCourse Author
James is a 19 year old blogger; the owner of HelpStartMySite.com. He started his first blog at the age of 11, and has since gone on to start several successful businesses and develop an impressive repertoire of courses. If you want to connect with James, find him on Facebook or contact him on his blog.