31
Email Marketing Services
Why Talk About Email Marketing Services?
Regular readers of my blog may be surprised to see a post about email marketing services – because the vast majority will already be using their own favourite. So here's a quick paragraph to explain why.
Along with most other online marketers I was affected by the January 1st 2015 regulations on Value Added Tax when selling downloadable digital products.
This isn't a post about the regulations because I don't have the expertise to discuss them in depth, other than to say I consider them ill-conceived. They hit even small businesses like mine – and it's not just publishers in the EU that are affected. Suffice it to say, check up that whatever digital publishing platform you are using is VAT compliant.
The implications of this law for small publishers like me have been sp scary that they stopped me in my tracks and rather than producing digital products as I had planned, I will be shelving any eBook creation (other than free eBooks) until the EU-VAT dust settles down.
Update early 2016: The VAT regulations although still in force, have gone a "bit quiet" after digital product producers larger than I asked "the powers that be" the kind pf practical questions they had conveniently forgotten about.
However, they unintentionally did me a favor by making product creation an even tougher option than I already considered it – because instead I started looking around for a business model more suited to me as a part-time blogger.
What I Will Be Doing Instead Of Product Creation?
Instead, I am concentrating on my product based business: Premier Cashback (read more here) and helping newcomers to online business get started the right way.
Setting up your own email marketing and list building service should be the first step in any online business. So where better to explain email marketing than on my own blog?
To my regular readers, who know all about auto-responders, I apologize for "teaching them to suck eggs", but please feel free to add your comments about the importance of email marketing.
Starting An Online Business
When you start an online business there are two vitally important components you need.
Your OWN website – ideally a blog – download my free eBook on Building a Blog here to learn why
A service that lets you build, and email, a list of visitors who leave your site without buying anything – this is called an auto-responder
Whatever else you do or don't do, building a list of your website visitors is a stage you should not omit.
Why Use An Auto-Responder?
An auto-responder is an application used to collect the contact details of visitors to your website who may not purchase from you on their first visit.
In a nut-shell, you invite them to receive more information from you and if they accept, they have "opted-in" to receive your information emails until they "opt-out", after which you no longer have permission to contact them by email.
You will also use your auto-responder to keep details of customers who HAVE purchased from you. So you need at least two lists.
For Prospective Customers
It's unlikely that anyone will make a purchase when visiting your website for the first time.
They may just be doing research and not ready to buy "today"
They may be ready to buy but not complete the purchase for any number of reasons (interruption, failed card transaction, last minute questions, quickly popping over to another site intending to return but….)
In fact it's said that potential clients may need to see your sales message as many as seven times before deciding to make a purchase from you. So you need to send "follow-up" emails to show them the benefits of your product / company over your competitors.
Even when they genuinely intend to return and buy from you, if prospects leave your website / blog and they haven't left their contact details with you, there's a risk that they forget or end up making their purchase from another website owner who had the foresight to capture their details and follow-up with them.
For Existing Customers
Having made a sale, it's good business sense to maximize revenue from existing customers with future offers. If you have a happy customer, it can be easier to make repeat sales than to find new customers.
So an auto-responder lets you stay in contact with existing customers by means of a newsletter (known as a broadcast) and send new or special offers. How often you send a broadcast depends on your own business and audience. Some businesses send daily (which personally I think is too often) others send weekly, monthly – or just when they have an important announcement.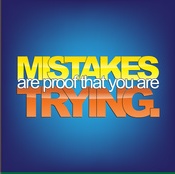 You may be tempted to save money on email marketing services and imagine you can maintain your own list of customers on an Excel spreadsheet and mail them manually to save a few dollars. (Yep, I tried it, and it was a bad mistake!)
This is false economy because as soon as you have more than a handful of customers it becomes time-consuming. Also it totally misses the point about staying in contact with visitors whose details you do not have because they did not purchase on their first visit.
Another important point to note is that using an auto-responder protects you from being labelled a spammer for emailing people manually – because they will have "opted-in" to receive your emails.
Online customers have short memories and quickly forget that they were interested in your product, especially if they already bought from a competitor. One bad-tempered day they may label your email as spam; a good auto-responder company will handle this correctly on your behalf.
I hope the reasons above have convinced you that as soon as you get a blog / website your first priority is to add a list-building (or lead capture) form. I have several on this site for various products and services.
Which Auto-Responder To Use?
You may think that cost is your top priority, but it shouldn't be, because your prospect and customer lists are valuable assets in your business, to be protected zealously.
Believe me – I lost a big list once and it hurts. An affiliate company I was working with closed down their company, restarted under a different name, "stole" my contact list and started marketing to it with a competing offer. At the time I was too inexperienced online to realize the need for maintaining my own "list" so it was my own fault on several levels, but a mistake I won't make again!
There are free auto-responders – some will be free to start with and then start charging when your list size reaches a certain number. I have tried several free services, but abandoned them for a variety of reasons, for instance: directly competing ads shown, poor email deliverability, lack of "follow-up" feature, slow or non-existent customer service (who wants to support free?), or the auto-responder owner just gets fed up of not earning and stops running the service.
At the other end of the scale there are high-priced auto-responders that deliver services far beyond what many small businesses may be willing, or need, to pay (top-end products can cost $100+ a month).
In the middle there are some excellent and very affordable email marketing services – and I have tried several of them. Yet I seem to keep coming back to GetResponse, which many people believe to be the industry standard for small to medium sized businesses. The few dollars monthly fee should not be an issue to any forward thinking business-person.
You can learn more about GetResponse with a free trial – click here.
Other Auto-Responders
In the past I have tried more than one auto-responder. However, because I have had problems with some of them I cannot recommend them wholeheartedly. Nor can I waste further time evaluating other services before deciding which one to recommend to paying customers.
I use GetResponse for my "buyers-list" and that is the service I am most able to help neth. It is also the one I feel most confident in recommending to new customers.It's one thing to "experiment" within my own business, but when advising others, I prefer to take a safe route andecommend the resource that 120,000+ online businesses trust with their email marketing.
Update August 2015: I was used Aweber as my auto-responder of choice for a while, but then – having compared Aweber to MailChimp and GetResponse – I decided to switch to GetResponse as I felt that for a lower price it delivered better value. You can read my article about auto-responders and email deliverability here. It explains the reasons for my choice.
I have no major complaints about Aweber and it may be exactly what you're looking for. To take a free trial of Aweber click here.
Over To You
I hope newcomers to email marketing services will have found this helpful. Feel free to ask questions in the comments below. If experienced online marketers have any advice to add about the importance of "building your list", please add them below.