25
Affiliate Marketing vs Own Product, The Wrong Choice Can Cost You Dearly
Affiliate Marketing vs Own Product?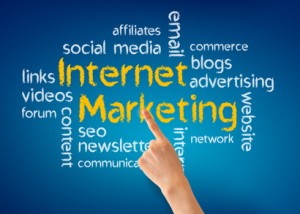 When starting an online business there are many pros and cons about developing your own product vs affiliate marketing where you sell a ready developed product as an "affiliate" and take a commission on it.
Developing your own product is a legitimate way of making money online that is promoted by many Internet coaches – and there are good reasons they do this, because these are skills that students can use over and over again.
Which is great – if you want to keep on turning out new products.
So it comes down to being very clear in your purpose…
Why Do You Want An Online Business?
If you are deciding whether to go into affiliate marketing vs own product production, you may like first of all to ask yourself this very basic question:
Did you start an Internet business to make money online? Or to learn product creation?
Click To Tweet
Please think carefully about this, and share your answer in the comments!
Now it may be that you DID start looking into Internet Marketing because you had a burning desire to inform the world about a particular subject that you already are an expert in – for instance cat training.
If this is the case, there are many excellent coaches who will teach you….
How To Create An Online Product
You will learn how to….
Research the market-place
Become an expert in a specific topic (unless you already have expert knowledge)
Target a suitably sized niche
Gather together an interesting and well-structured collection of information
Format it attractively as an eBook, videos – or maybe both
Devise sales copy to pique visitors' interest
Create a blog to write about your subject
Produce a lead capture page
Put together a website to sell / deliver the product
Devise a series of auto-responder messages to follow up undecided prospects
Create banners of various sizes
Come up with an up-sell offer to maximize profit at point of sale – plus appropriate website
Persuade other affiliates to market your product – give them at least 50% commission
Drive traffic to your offer
Provide good after-sales support to manage the inevitable glitches
Probably other steps I missed
Whew. How long will that all take when you're starting as a newcomer to Internet Marketing, maybe doing it part-time?
Then What Happens?
You tell your coach and other affiliates about your product – with LUCK, they promote it madly; they make lots of sales on which you earn a percentage of the "takings" that varies from 50 ideally right down to 0% because "You will get the buyer's details on your list".  Yes – it happened to me about four years ago, I got 0% commission when I sold "my" product via my coach's list.
Actually, "my" product was "assigned to me as part of the package" rather than something I created – in fact I never even received a copy of "my" product. When I made suggestions to correct errors on the sales page they were ignored, and the coach stopped answering my support tickets and calls.
It wasn't just me who felt like this – there were others, and last I heard some of them were banding together to take him to court. Funnily enough he seems to have disappeared from the Internet Marketing scene altogether.
So…. back to my abortive product launch: those buyers never bought from me again, because they presumably felt more connected to my coach than to me.
So, on a typical product launch….
The initial sale frenzy probably lasts a week.
Then the next student is clamoring to get their product promoted.
Yours is forgotten, but you have a list of buyers now. So you promote the next student's product to your list, people who are also on your coach's list – remember?
Your coach is offering his customers a mega bonus that you can't compete with, so he'll probably get the sale.
You pick up crumbs from your product promotion
Then oh dear – your product is out-of-fashion …. time to start the whole product creation process again

By the way – your masterpiece sold for the princely sum of $9.95 before affiliates' commissions!
Are You An Expert?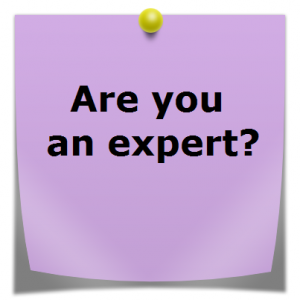 Before I get completely misunderstood, let me reiterate that an expert in their field can deliver a good and original product. So learning how to create your own product is an excellent way to go for someone in a specialized niche. Or perhaps you have a REAL skill that many lack.
But for those of us learning and promoting Internet Marketing products, you need to BECOME an expert in the topic of your product.
Sadly I'm honest enough to admit that while I know a bit about "xyz", there are many online marketers who know more about it than I do. So why would I try and sell readers MY product when my gut feel is that there are better ones out there?
Should you REALLY create your own Internet Marketing product?
Click To Tweet
Product Creation Was Wrong For Me
When I first started in online business, I took another coaching program even earlier than the one described above. At that time I made what I now think was the wrong choice and I did actually develop my own product.
However….
I was so new to everything on-line that the learning curve was just too steep and although I didn't actually give up, because the product is still online and sells occasionally, even now, years later I haven't recovered the development and coaching costs.
Crazily at that time I had no idea that affiliate products existed! I had no inkling there were such excellent products already produced. I could have saved myself an awful lot of time, money and grief – and probably made more money in the long-term, even though I was sharing the commission with the product developer.
I could have got more products to market faster, had I not wasted time developing my own products.
I could instead have learned the REAL skill I needed – marketing to targeted customers.
Instead I plunged in, woefully ignorant and assumed Internet Marketing would be far easier than it actually is. Like a lamb to the slaughter I handed over my "learn to create your own product" cheque and expected to be in profit in a few months.
How to fail with product creation - OR how to avoid my mistakes!
Click To Tweet
It wasn't a complete disaster because I did learn a vast amount from the first coaching program, and I produced an eBook that still sells. So actually, I just need to put some more work into the marketing and update the product to 2016 standards.
Note to self – driving traffic and building a list of buyers are the real skills to master:-)
However, the total overwhelm mode that I went into, from the product and website creation, nearly ended my Internet career prematurely even before I got to the stage of driving traffic to my offer.
It wasn't that there was anything inherently BAD about that first training: it was just too complicated for someone at my skill level in Internet marketing, when trying to build a business part-time.
Several years older and wiser, if I were to start again I would learn affiliate marketing before product creation. That's a personal opinion and many will disagree with me.
Update With 2015 Results
Glutton for punishment, I had another go, to see if my improved blogging skills would make it any easier to develop and sell my own product. Here's what happened.
In late 2014 / 2015 I was persuaded, again, to produce my own product to "brand myself" as an expert.
It still wasn't a great success – and this is what I felt the main reasons are:
There are thousands of products in the Internet Marketing niche
Some are (frankly) rubbish, but some are of such high quality I can't compete with the resources I have available
I am painfully honest about the fact that although I have learned a lot over the years, many other people are more expert than I am
I felt a fraud saying I was an expert in "xyz" when I KNOW there are better products I can offer to my readers
I / you STILL need to learn the same marketing skills for promoting any product, whoever produced it
So, in my opinion, unless you really are an expert in a very tight niche, I still consider that in the battle "own product vs affiliate marketing" the clear winner for people starting an online business, is selling someone else's product. This could be affiliate marketing.
But the problem is that income from affiliate marketing can be slow.
I Did Some Very Simple Maths….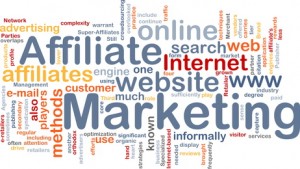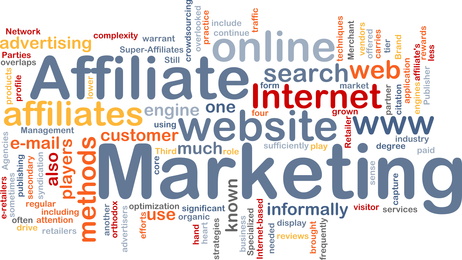 By trying out a few affiliate marketing programs I learned that even with affiliate marketing there are right and wrong ways to do it. By which I mean, profitable or costly ways!
The maths of trying to earn a good income from low priced affiliate marketing products just don't work out. For instance – if you're selling $27 products, and looking to make $3000 per month from your blog – to replace your regular income – that's over 100 sales a month you need to make. Ouch!
And with the price of advertising so high these days, you can't even make up the shortfall by taking extra paid advertising.
No Need To Make 100 Sales A Month
Instead of attempting to make 100 $27 sales each month, I have revised my marketing mix to promote a network marketing business – which has always been my most successful strategy.
It's a form of affiliate marketing – you are promoting someone else's product – but you have the option to build a team and earn commission from helping them build a business.
If  you have never been successful with network marketing, and are a little wary, this free eBook will tell you the pitfalls to avoid when choosing a company. Download my free eBook for solving the challenges of network marketing here
The Perfect Network Marketing Product
One solution is to work with a well-established company with a range of products that has mass market appeal.
With this company the particular product in their range that has caught my eye is a full set of marketing tools and landing-page maker. This is an essential tool for ANY online business, and once a business starts using such a marketing system they have an incentive to carry on rather than change to something else.
So for a product with longevity and mass appeal, learn more about this marketing system (affiliate link) with OPTIONAL income opportunity. Starting as low as $12.50 per month, with an option to earn commissions, this is a great, low risk strategy.
Start An Online Business Free?
Sorry – I need to bust this myth. You will either pay with time or with money. How can you earn if no money is changing hands? The business above can cost as little as $12.50 per month plus your time to promote it (using the tools you are paying for). If you cannot afford such a small monthly sum, please find a way to earn a little extra income ($12.50) each month. Clean cars, sell on eBay, anything…. but you need a small investment to start any business,
What do you think about product creation vs affiliate marketing vs network marketing? Please comment.