What a year 2020 has been!
It started out with such great hopes and promise – only to be ground to a halt by the devastating COVID-19 virus – and now another strain of it has plunged large parts of the UK into another virtual lock-down as I write this on 26th December 2020.
Lives and businesses have been devastated, and it's heart-breaking.
But I have been one of the VERY lucky ones because I already work from home with both offline businesses and online businesses. The offline businesses have carried on unaffected by the virus and one of them has even increased its turnover so I've been far busier than before offline.
The Year For Online Business?
It's been the year when many people wished they'd taken more seriously either the need for a Plan B income, or – if they already understood that – the reality of putting in the effort involved in starting an online business that I've been banging on about for ages.
So seasoned marketers like myself saw newbies being conned into how easy it would be to set themselves up as marketing coaches with high ticket products – and making one sale a week would replace the income from that J.O.B. they'd tragically lost. No doubt many put their savings or redundancy money into buying high ticket products to market online – that they then found every other online newbie was trying to sell – without the necessary tools and training.
I was approached by many far cleverer marketers than I am to offer these products to my list and on my blog.
But I won't do it.
Because a few years ago I fell for it myself, I know it's not as easy as 'they' promise. Unless you're a slippery tongued marketer with plenty of confidence and little conscience.
That's not me.
People are down on their luck and they don't need me grinding my heel in their faces to earn a quick buck that I don't actually need, because I have been….
Saving Money in 2020
My severely curtailed social life has saved me lots of money and I'm no longer rushing from pillar to post keeping up with friends and family. My few really good friends found ways to keep in touch regularly. Those who didn't – well, I guess I could have picked up the phone too. But it doesn't matter because the long-standing friends who really matter to me were there for me unprompted. Obviously my family have been supportive, and those who needed my financial support as their own businesses suffered – I've been able to help.
Online, with the time saved by reduced socializing, I've cut out the dross programs and tools to concentrate on the really vital ones, and the ones that are earning me money.
My Blog
One big cost saving was that I dumped an expensive blog theme that was so complicated I couldn't figure out how to work it. I hope you don't think my blog looks any the worse for using something less expensive?
But most of all I want to thank Ryan Biddulph…..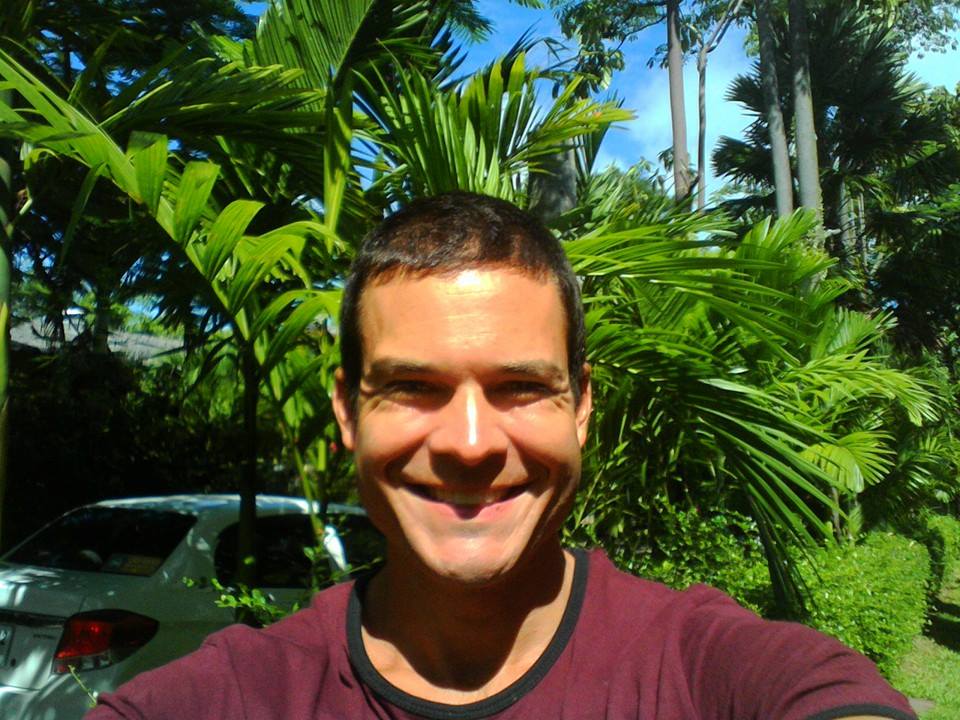 Huge thanks are due to Ryan Biddulph of Blogging From Paradise.com who has almost single-handedly kept my blog going for me in the latter part of 2020 by producing regular guest articles when I just couldn't summon up the time or enthusiasm, for reasons that will become clear in the 'family life' section.
I've actually learned a lot from reading Ryan's articles and am now much more relaxed about marketing my blog and ignoring most of the hard work strategies that I once struggled with.
Ryan has been a true online friend in need! His 'Plan B' is now his 'Plan A' as he's built up an amazing collection of eBooks which I encourage you to buy and study – check them out here.
I'm humbled that such a professional blogger made the time to help me keep my blog afloat, when we've never met other than online.
Thanks Ryan!
Family Life
As hinted above, one son's successful business totally crashed because of the virus. The other's has slowed down; but they're both hanging in with reduced income and I'm helping in every way I can.
But worst of all I've had big problems with the sudden deterioration of the health of my 98 year old Dad who can no longer live at home, even supported by a live-in carer. He's still resisting the decision, but my sister and I and his doctor have finally persuaded him to move to a nursing home where his needs will be better catered for.
And we hope that he'll embrace the activities and company on offer so he can start enjoying life again like he was just six months ago in his 98th birthday picture here.
It's not going to be easy for him as he still wants to live close to his friends and home so that's 5 hours drive away from us both. He still hopes to recover enough to return home. COVID-19 means that visiting is currently, but very understandably, restricted to 25 minutes a week for one family member.
We both live at least 5 hours away from him, so that's going to be a challenge. At least lock-down gives us a chance to test the water for his new life.
Online Business – Passive Income
So for the bad and good reasons above my online business activity has been pretty much on hold – but happily the income continues – because of work I did in previous months.
Most Money From Least Work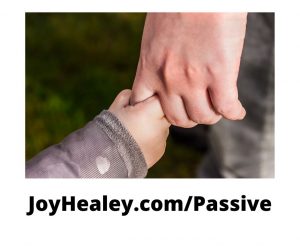 From a tentative 'sounds promising' that I rated this originally, a 'done for me' Forex Trading business has shot to my 'most money from least work' spot. And I've certainly needed some passive income these last few months.
The $300 I invested in mid September has now showed a profit of $268. That's $104 from affiliate introductions plus $168 from passive trading that's been done on my behalf.
There's great training and promo material, all produced for me by a completely different team leader, so I don't have all my eggs in one basket.
You can make active or passive earnings with this business, but there's no free online income option.
If you're interested there's more info here….
Even when an expert is doing it for you, Forex Trading,  is risky and the minimum stake is $300. Don't use money you can't afford to lose, and withdraw your initial stake as soon as you can.
Free Training Group on Facebook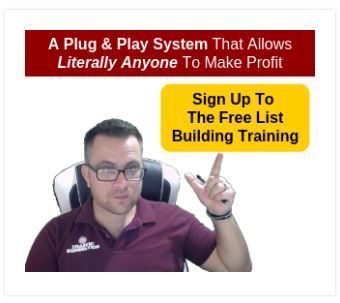 I have earned commissions of $287.50 from the group's own products, and $40 from affiliate products sold within the group. No purchase is necessary to benefit from the training. People who have never made money online before are earning following the methods in here.
This needs WORK, but no money – so I haven't been pushing it at the moment. However free members have all the support and training they need in their back-office and the Facebook group.
a) If you haven't already joined for the free training, join here.
b) If you are already in this group, login HERE and get started following the training that shows you what I did.
c) Login to both daily and you'll be kept up-to-date with what to do next.
Those of you who are already established marketers and build their lists with paid traffic, check out this paid traffic source here. Much of what I have achieved has been from buying paid traffic to build my list.
Monthly Income from Freedom Escape Plan
I gave away a free training course to help people earn online in 30 minutes a day… after setup… it's a business, not magic! But there's detailed training to help you get started.
Sales continue from the landing page generator that's promoted in the >> free escape plan course.
It's had a whole new re-vamp in December 2020 so if you let it pass you by before, check it out again because now it has a funnel that lets you promote more effectively.
There are three methods described in the course, and – no surprise – there's some WORK involved in setting it up before you start earning, so don't waste your time if you're looking for a freebie with no effort involved.
Autoresponder Commissions
I received $158.40 from promoting the GetResponse autoresponder, which is used in the course above and also in the training in the free Facebook group I mentioned.
You really need an autoresponder if you're serious about an online business, and you can start free with GetResponse.
There are other autoresponders available, some of which I use, and some are even free. But GetResponse is the one that's most Internet Marketing friendly and is the one that's paying me a commission from promoting it in the training above.
Here are a couple of the 'free to start' options that I use – but you'll have to do some learning yourself to apply them in the other options I recommend.
Share Club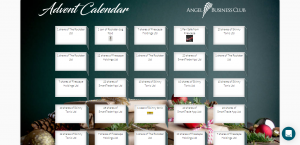 Still my favorite 'long-term wealth' strategy, yet paying me an regular monthly income from promoting it.
(And the potential of the COVID vaccine company in my portfolio is exciting).
I recently bought their 'Advent Calendar' which gave members a Christmas bonus of valuable shares and some of the products in our portfolio.
Most club members stay passive but if anyone decides to recruit, my hard-working team leader regularly produces new websites and videos for us to use together with copy-paste promotions we can use to generate interest and commissions.
He even produced one for my own team to use as a long-term promotion to get people onto my list so that they receive the topical updates he produces. (You can start as a free member to get a flavor for what's on offer.) It's available in most countries in the world.
Learn more about the long-term wealth and regular monthly income possibilities here (affiliate link).
How was your 2020?
I hope your online efforts are starting to generate an income. 2020 has shown everyone the need for a Plan B.
Apart from the obvious – family and social life on hold thanks to COVID-19 – 2020 has been my best year online for 10 years with a spread of growing income streams.
10 years ago I made the mistake of putting all my eggs in one basket and lost a 4-figure a month income overnight. Never again.
So in 2020, my multiple income streams are starting to 'come together' after I found the programs above, and started building a list using the training in the free Facebook group!
And YOU?
I hope you have found success with internet marketing – either passive income, or you've put in some work.
I'd love to feature YOUR success story, so please let me know and take the chance to promote your business to my readers who are all looking to earn an income online.
All that remains is to wish you the best possible holiday you can have under the circumstances, and even more important, an amazing 2021.
What YOU do with 2021 is up to you.