A couple of years ago I joined a free affiliate marketing training group, where people have been having great success  – even if they're completely new to affiliate marketing.
Here's my update two years on.
First of all – note that this program has survived two years, bigger and better than before. That can't be said for many other programs I joined, that burned brightly then fizzled out within months.
The idea of this program was that the group leader would teach members how to become successful affiliate marketers and also help them earn an income from sales made to others they introduced.
(This is known in the industry as 'a two level affiliate program' – you earn on sales you make yourself and sales of people you introduce.)
What is Affiliate Marketing?
An affiliate marketer is someone who makes a profit from selling products that other people produce, rather than going to the trouble of producing their own product.
An affiliate marketer shares the proceeds of the product sale with whoever created the product, and there's a 99% chance that – unless you're an Internet Marketing super-star – you can find a product to promote that's far better than any one you'll produce yourself. (Producing your own digital product can be done – and you can make a lot of money doing it – but be prepared for hard work.)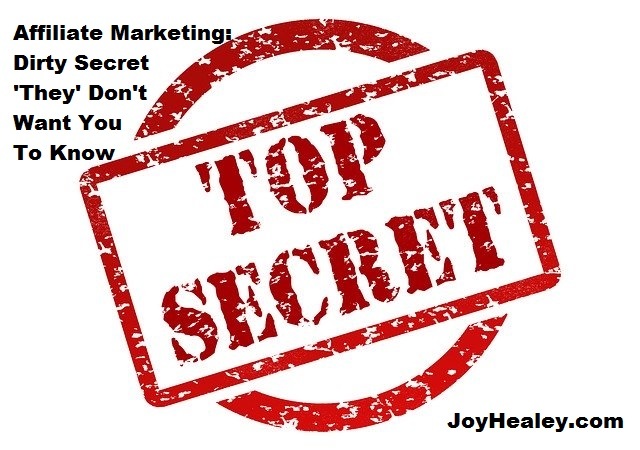 Affiliate marketing sounds fairly straight-forward, but when you become an affiliate marketer it's not actually as simple as people would have you believe. So you'll be well advised to watch the training to learn how to avoid some of the shadier tricks that product producers play on the affiliates marketing their products.
If you a ready to start on the affiliate marketing training (it's free) click here.
Free Affiliate Marketing Training Group
As I said, I joined the team – maybe October 2019 – but although the training was good, it lacked the structure that I like to see in a program.
At the time, I earned a little money, but unfortunately my Dad became very ill and subsequently died, so I needed time off to look after him and then sort out his affairs and – most of all – to grieve.
However, round about Christmas 2021 my guide within the group tipped me off that it had relaunched, with a total re-vamp so I had another look.
I'm delighted to say it's far better than ever before– packed with even more cost-free training.
And amazingly I found that even while I wasn't working the program I'd still been earning commissions from work I'd done when I first joined.
Obviously time to have a more serious look.
Incidentally … if you assume you can easily begin an on-line company without investing ANY cash, I'm afraid you're in for a rude awakening– however the Foundation training in our group is free and many have made good commissions even as Foundation (free) members. You'll start earning faster and have access to more training if you upgrade – which also helps build a team for you.
Register for the training and see just how it functions. Even expert marketing professionals will probably find brand-new pointers.
So– first of all, YOU can appreciate the training as well as gain from it– no requirement to make any purchases.
However if you benefit from the training, and see how it can help others in who join the team, you're urged to welcome various other struggling Internet Marketers. If THEY make an purchases you can make a commission (even if you have not made any kind of purchase of your own.)
Oh– and also they'll be 'cookied to you' for a year, which means that if they buy anything within a year, you'll make a commission. A bonus is that their purchase cookies them to you for an additional year!
Affiliate Marketing That Helps YOU
Naturally, you'll need to follow the training in the team to make it work for you. Affiliate marketing isn't as easy as several of the 'gurus'  try to bluff you into thinking.
Below are just a few of the abilities you will certainly require to understand before you can begin marketing an affiliate item successfully:
Create appealing banners that don't look to have been generated by amateurs.
Produce sales copy that converts prospects into purchasers.
Make sales videos– you may be excellent on video, if so– good — however my own mom would not purchase from me I look so shifty – purely because I am anxious about being in videos.
Produce squeeze pages – to take your contact's email address and add it to your autoresponder, so you can make follow-up offers.
Hold regular online webinars that provide value, as well as have guests ready to buy software etc.
You'll be automatically authorized to advertise certain best-seller products at affiliate networks.
You'll discover why the large online marketers do not in fact WANT 'little old novice you' advertising their recently launched items– as well as what we can do to steer you round this problem.
Recruit your own army of affiliates whose skills and tactics you can benefit from– and of course you won't need to train them yourself, as all the training they need is there for free in the back-office you'll have access to.
When you join this free affiliate marketing training group you'll be able to make the most of all the specialists in this huge group, to aid you do all this as well as a lot more …
Learn List Building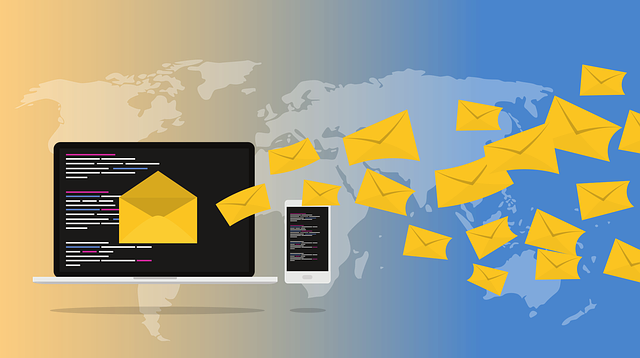 Every successful online marketer recognizes that 'The Money is in the List'.
Your email list.
The phrase means that you're very not likely to make a sale of any kind of item the very first time a site visitor to your website stumbles upon it.
They'll probably go off on a research trail about the product, and forget everything about you. But if you capture their contact details and store them on your own e-mail list, done correctly, this gives you permission to send them extra info on the item they initially checked out.
As you feed them more info, you have greater chance of telling them what they want to learn about, and as they get used to hearing from you consistently, in time, that 'potential lead' might come to be a client– once, or even over and over again — presuming you supply an excellent item!
Which brings us back to the benefit of affiliate marketing ,which is that you do not need to go to the hassle of developing your own product, or finding speakers to train your team — they are found for you, by the team.)
I only started making any profits online when I began my own list-building. I only do it part-time alongside 3 off-line businesses, so my commissions (below) are low compared to the people who have more time. My own guide has just topped $50k!

None of this is easy (or everyone would be doing it) but this cost-free training will teach you all you require to understand the importance of list-building and get you started.
Free Training You Can Earn as Well as Learn From
When you apply our training you'll begin to understand how you have actually been tricked into handing over your hard won contacts the hands of marketing experts who re far more experienced than you are.
As soon as you're been through the cost-free training as well as set up things up properly you can earn commissions on purchases by people you've recommended to sign up with the team so that they too can enjoy the trainings.
Once I could not attend a free webinar, BUT when I logged into my back-office later on that day I was thrilled to see I had made $80 commission. Then a couple of weeks later the same customer made another $80 purchase, so I'd made $160!
You too can enjoy happy shocks like that when you apply the training.
No magic– simply free training you can earn and learn from. Just add a bit of focus and applying the training!
PS – there are affiliate marketing training courses you can pay for if you really want to… the choice is yours.