18
How To Earn Higher Affiliate Commissions
A few months ago I explained why I prefer affiliate marketing to product creation, and nothing has shaken me from that decision, because it is a way to earn higher affiliate commissions AND free myself from the chore of product creation.
This video summarises the reasons:

YOU may have the skills and time to produce a high quality product – I congratulate you. Go market it 🙂
I have neither the time nor the skills.
And I certainly don't have the funds to "buy in" someone to produce a product of the quality I would be prepared to put my name to.
Putting A Price To Quality
Like most of my readers will have done, I purchased and evaluated many affiliate products over the years.
Some were so cheap and nasty I'd be ashamed to even give them away
Others have been such amazing value I know I couldn't produce something of the same quality
Why should my readers have to settle for something in-between, when I can instead recommend top quality?
I'm happy to produce a quick free ebook as a lead magnet, but I'd need to spend many, many hours creating a paid product I'd be proud to put my name to.
So having removed product creation from my "to-do" list, the next step was to find and test some top quality affiliate products.
Problems Of Affiliate Marketing
Finding high quality affiliate products wasn't difficult – another reason why I don't feel the urge to create my own. But there are a few pitfalls for the unwary:
If a prospect didn't buy on the first viewing, I proved (by careful testing) that a later sale would often go direct to the product creator
Often if one of my clients made a further "back-end" purchase, the sale didn't come to me, but to the product creator
Commissions on some purchases made by trusted contacts never even arrived with me. I just gave up arguing with the product creator in the end, it got too embarrassing
Most of the commissions were tiny – nowhere near enough to generate a decent monthly income for the average affiliate marketer without a huge list of contacts following him / her round
It's hard to compete with mega-marketers' bonuses when so many of your prospects are already on their lists
The simple maths are that to earn (say) $3,000 a month, your goal can be to earn 3 commissions of $1,000 each, OR 300 sales at $10 – OR even 30 x $100 commissions?
How close were you to making 30 sales last month? I was a long way short 🙁
I concluded that I needed to earn higher affiliate commissions.
How To Earn Higher Affiliate Commissions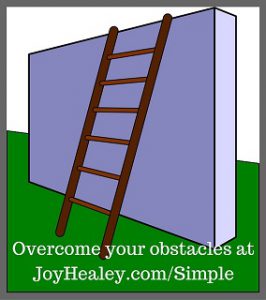 So to earn more, I needed to find an  program that paid out higher affiliate commissions. Not just percentage wise, but as an actual amount paid.
There are several high ticket commission programs, and I researched a few before making my final selection.
Most that I looked at lead with a low priced training product and then have progressive up-sells to higher value products from the same "stable" for those who climb the ladder.
There are no free lunches with any affiliate marketing business so there are varying amounts of work to be done with these "high ticket programs".
Make sure you pick one that matches the time you can spend on it.
My Final Choice of High Ticket Affiliate Program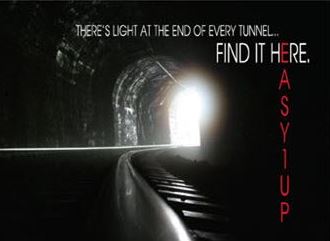 I tried several high ticket affiliate marketing products.
Some stood the test of time
Some – to put it bluntly – just took my cash and ran
Some went through so many sticky patches "upgrading" until I was embarrassed to promote them
Some needed so much work that, I confess, as a part-time marketer, I gave up!
Then after a pause while I spent 2018 moving to Norwich UK I came back to online business and discovered one set of training that had stood the test of time, has been upgrading to stay up to date, and is still highly regarded.
Don't let "high ticket" put you off, because you can start learning and earning for as little as $30.
Click here to learn more about the (updated) online training course that has stood the test of time, and will let you scale up your earnings and learn at the same time. (Affiliate link.)
What's Been Your Experience Of Affiliate Marketing?
I'd love to hear your experiences with affiliate marketing. Please share them in the comments below.
If you're ready now to earn higher affiliate commissions, please request information here,