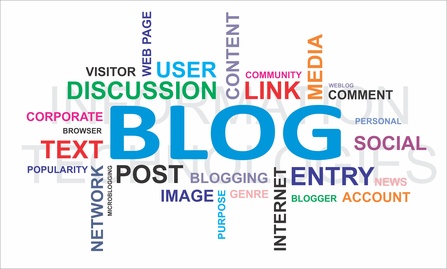 Last week I mentioned that starting a blog was something some of my subscribers seemed reluctant to do, despite the obvious advantages to any company or solopreneur.
Who NOW Wants To Start A Blog?
But funnily enough when I emailed my list with that post it had rather the opposite reaction to what I had expected. Because a significant number reached out to me and asked me how to start a blog. LOL
Ever eager to help I tried to remember how I felt when I first made a blog. Err, yes – petrified. AND I did it all wrong and had to have numerous restarts that wasted me a lot of time and probably cost me profits.
Looking back, I followed the wrong people – just because I didn't know any better. But YOU don't have to make my mistake, because since then I've connected with many experienced bloggers who will help you.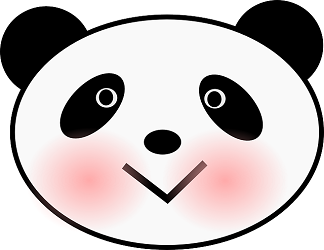 Once I got this blog online (and I'll admit it wasn't my first attempt – previous ones were so dire I binned them) I imagined myself "a bit of an expert" and wrote one or two posts about my early stages.
Note that word imagined! Looking back at those early posts (no don't!) I blush, because I actually knew so little, even having set up the skeleton of this blog.
I didn't even know how much I didn't know about #StartingABlog until I read this article!
Click To Tweet
But over the last few days some readers asked for my help, so I had these choices….
Pretend I hadn't noticed! Not an option. I'm here to help.
Update my old posts on how to start a blog
Research "how to make a blog" and write my posts again from scratch
Recommend a comprehensive post from an expert with up-to-date tips on starting a blog
Faced with the effort involved in (2) and (3) PLUS the possibility of missing something important, it was a no-brainer to recommend an article by expert blogger – Neil Patel.
Who Is Neil Patel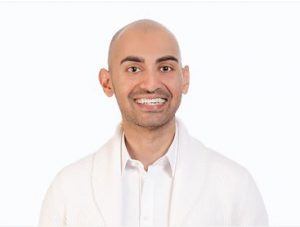 In case you're new to the world of expert bloggers, Neil Patel has been recognized by….
The Wall Street Journal as a top influencer on the web
Forbes as one of the top 10 marketers
Entrepreneur Magazine for forming one of the 100 most brilliant companies
President Obama as a top 100 entrepreneur under the age of 30
The United Nations as a top 100 entrepreneur under the age of 35
Me(!) as a generous and entertaining blogger who gives away so much knowledge freely
And now YOU can learn from his free information – see the link in "Detailed Information".
Here's what he teaches…..
Starting A Blog
To give you a mere taster of what you'll learn, here are the headline points (I missed several of these steps first time round). But just listing them is totally inadequate. A newcomer to blogging needs step-by-step instructions.
Free step-by-step instructions on #HowToSetupABlog
Click To Tweet
Figure out the whole point of your blog.
Create a persona.
Choose a domain name.
Pick a hosting provider.
Install a theme.
Optimize your SEO.
Write out a list of articles.
Create your first post.
Create an editorial calendar.
Even now, as an experienced blogger, I learned so much from reading Neil's post that I'll have to go back and implement some of the stages I missed!
Picking just one snippet – do you know the difference between demographics and psychographics?
I didn't, but I do now.
How To Start A Blog – Detailed Instructions
For free, no-optin, step by step instructions on starting a blog don't miss Neil Patel's post on how to start a blog.
Did You Say: I'm Already A Blogger – Tell Me Something New?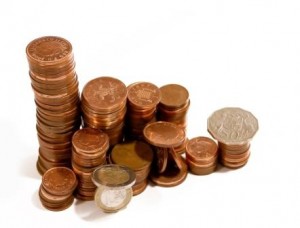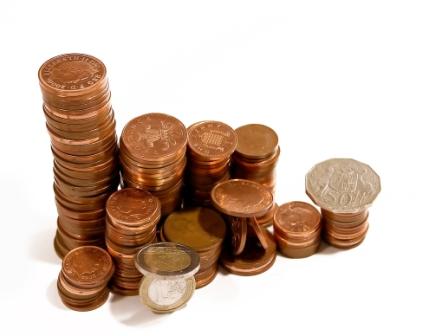 OK, hot-shot – you just want to know how to make money blogging.
More money than you are already making.
I'm up for the challenge.
Although, I'll be stunned if Neil Patel's post doesn't tell you something about starting a blog and monetising it that you didn't already know.
Still, how about if I tell you how you can turn this article into a recurring profit opportunity for bloggers?
Is that interesting?
Because, armed with all you've learned from Neil about setting up a blog – and, of course, having your own well-established blog – you know more than – oh, I don't know (made-up-statistic alert) 95% of typical off-line businesses.
Hold your head high… to a small local business, you are a professional blogger.
Blogging Espionage
When I was starting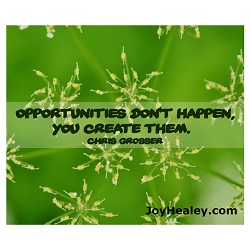 my own blog, I looked for other small business blogs so that I could model mine on the successful ones.
Guess what I found….
That promising "Blog" tab was often completely empty.
What a lost opportunity – for the company.
But a great opportunity for a competent blogger.
Opportunities don't happen, you create them - Chris Grosser
Click To Tweet
As an experienced blogger you know full well …
Why Companies Should Blog
Studying Neil Patel's post will let you confidently talk about why companies should blog:
Establishing their brand
SEO advantages of a blog
Updating loyal customers with news
How to choose the best format for a company blog
Volume of readers
Gaining authority in their niche
Making sure they have a proper niche! Not something vague like "weight loss".
Making sure they know how to target their readers properly (Remember those psychographics?)
Lots more – read Neil Patel's post
Good grief – you've just got ammunition for at least an hour long talk at a local business networking group, and dozens of "Two Minute Pitches".
Best not target large companies as your first prospects. Get a few small local businesses under your belt first, to act as your portfolio.
You will also need to know, and have answers to, the following objections you may encounter.
Why Companies Don't Blog Often?
You'll no doubt have your own ideas about this one. For instance:
Worries about costs and ROI
Afraid of technical issues
They started blogging, but ran out of things to say
They started blogging, but ran out of time
No-one took the responsibility
You can probably handle most of those by pitching your own services as a freelance blogger.
But those are just the tip of the iceberg you're likely to meet when you use skilful questions to uncover all the real reasons why companies don't blog often.
You will prepare yourself even better by knowing in advance points to raise and how to handle objections.
Here is your secret cheat sheet >> Why don't many companies blog?
(You'll also find even more reasons why companies should blog.)
Please Share Your Comments On What You'll Do Next
If you're an experienced blogger…
Have I inspired you to approach companies without a blog and become a freelance blogger?
What new tips did you learn from Neil Patel?
If you came here wondering how to set up a blog…
When will you be starting a blog?
When your blog is "up", please come back and share it with us