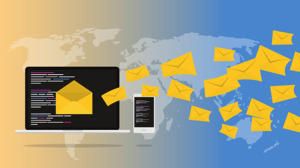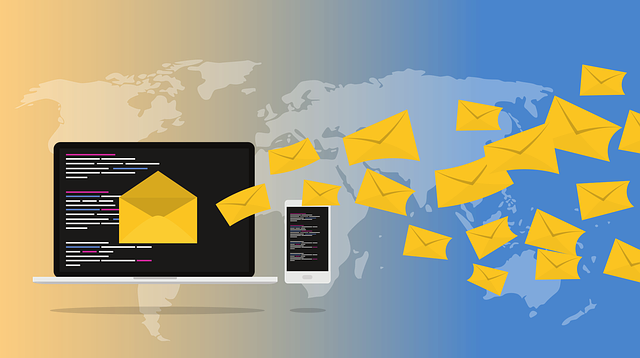 I'm part of a free Facebook group that is helping people make their first commissions online. In fact – at the time of writing (May 2021) they will even pay you $20 to complete their free training.
Yes – you read that right. Hurry on over and see if the offer still applies.
Click here for free Warrior+ training in our Facebook group.
When you implement what you learn, and earn, you may then decide to progress to building your own profitable email list, using some of the profits made using the free methods taught in the group.
Although it's a well-know saying that 'The Money Is In The List", everyone becomes rather mealy-mouthed about how to build a list and use it to make money online.
What you really want to do, first of all, is make some commissions to prove that this online thing works!
For instance, part of the training includes a program called Traffic Nemesis. I've been online many years, but this training includes many tricks and tips I had no idea about.
To buy the product (only $13) Traffic Nemesis, click here.
Or, you'll find the same training – free – when you join the group here and complete the initial training course. Your choice!
But first let's address the elephant in the room….
Is List Building Dead?
For too long I have heard that 'list-building is dead' – because of:
Facebook and other social media platforms (that you don't own, and that charge you to advertise on them)
SMS messages
Mobile Apps
etc etc
Nonsense!
List Building Dead? No!
I have been doing a little informal research over the last few months, by joining various different affiliate training programs and watching what the 'top leaders', those 6 and 7 figure earners, are doing.
In short, they are buying tons of traffic, building lists and mailing them with offers. They have huge lists that they have built over years, and they mail them like crazy.
No magic software – just massive email lists.
Yes, my observations suggest that it's email marketing that's the main income stream for the top Internet Marketers. I'm mostly off these type of lists now, but at one time I was on many lists for huge launches of new products, happening weekly and even daily. No surprise to discover that the vast majority of those sales come from good old fashioned email-marketing.
If you ask these marketers what they would do if they lost all their streams of income and had to start again from scratch – they all say, they would start building a list again.
You see, email marketing still accounts for the core income stream of the large proportion of 6 and 7 figure marketers. Many of the top affiliates are just sending out emails to good old fashioned lists they have built over the years.
In my opinion (and that of many others) list-building most certainly isn't dead, and when I think of the 'lists' I have built and then 'thrown away', I could cry.
Why Aren't I Wealthy Then?
Having made this list-building discovery, am I wealthy now?
Sadly no, because my problem has been that I was always thinking too short-term. If I didn't make a profit after one mailing I considered the experiment a failure, and as confessed above, I built lists and then threw them away when a short-term approach didn't work. It would have been better to learn list building and mailing correctly and improve my techniques.
Have you felt the same?
This free internet marketing training will show you better strategies.
It's delivered in a Facebook group and completely free to attend.
In this free Facebook group you will find a way to start making affiliate commissions with zero upfront costs. Join here
Click To Tweet
A New Approach To Internet Marketing Training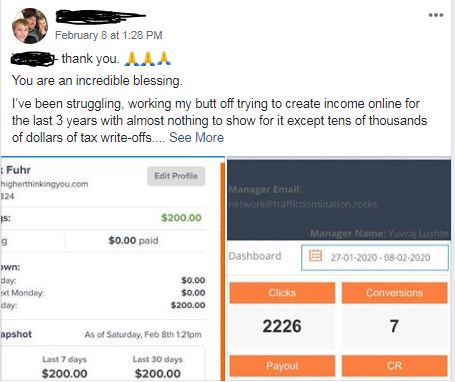 Having heard that same free Internet Marketing training course I now have a whole new approach to list-building and Internet Marketing.
In the group I am now working with, we are seeing people who have failed for years on end, now having success by following this training.
It's not easy to market online and to build a list, and normally it's not free. If there had been a 'free' or 'easy' way to make money online, I would have found it by now – and so would many others.
Trust me, there isn't, and having watched these top earners, I am firmly convinced that the only way to finally crack the online world is to dedicate some time and money to list-building. But don't worry – there are shortcuts to help you.
First, let's look at….
Why Don't People Build A List?
Sadly the truth about list-building and Internet Marketing is that it's not as easy as 'they' would have you believe. There are technical steps you need to master and it can be a steep learning curve.
Here are some of the skills you'll need to master:
Produce a quality product you can give away in exchange for people's email addresses – in fact they are becoming a subscriber to your email list in exchange for the 'lead magnet' (product) you gave away.
Create a cover graphic or an explanatory video – probably both
Design an attractive opt-in form (sometimes called a squeeze page). You will need compelling wording to entice subscribers to give away their contact details (and you'll probably need to test several different versions). It must be 'responsive' – to work well on mobile platforms.
Connect it to an autoresponder
Create a download page for the freebie and maybe add an offer for sale on the download page
Attract visitors / traffic to opt-in to your squeeze page
Find sales offers to send them that will earn money for you (or create your own product – which I don't recommend for beginners).
No wonder so many would-be affiliate marketers give up  and say that list building is dead. Especially if they have to learn all these things themselves.
Neither is is free! For a start you MUST have an autoresponder (software to send out emails to your list). Too many reasons why – just trust me 🙂
Best Autoresponder?
When you decide to start list-building, none of the tips and training for good email marketing will do you any good unless you're using a platform with good deliverability. I am using GetResponse and MailerLite.
Why two? Because I have two different lists that I'm testing, but you should only need one to start with. Let me help you choose….
If you are on a really tight budget, MailerLite is free to start with, but there will be a charge when your list size reaches 1,000 (at the time of writing). The support is great and I'm really pleased with it.
But if you follow a list building training course such as the one I'm currently working through, it explains everything with GetResponse, so you need to be pretty proficient with your own autoresponder to translate all the instructions from 'GetResponse' to your chosen software. (GetResponse also includes training to get you started with their software.) You can take a free trial when you click my GetResponse affiliate link here.
You should start building a list from day one of your Internet Marketing career, but your first goal is to make an affiliate marketing profit so that you can finance proper list building.
So….
Start With Free Internet Marketing Training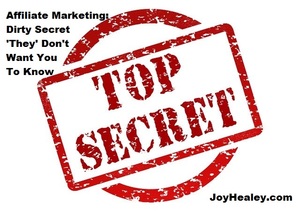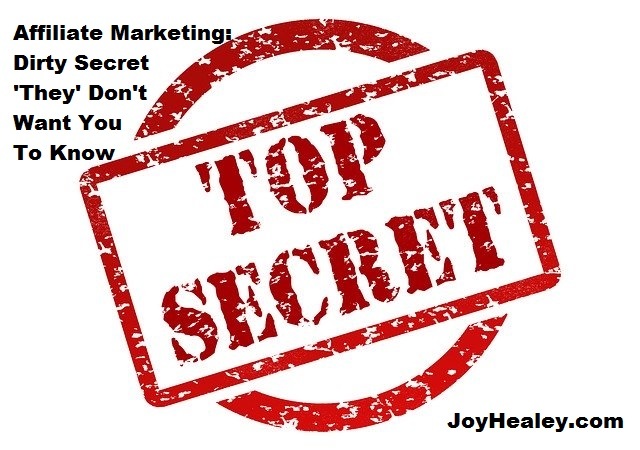 List building most certainly isn't dead and I have seen with my own eyes that's how many of the big affiliate marketers are STILL making their 6-figure incomes.
No magic tools, no push-button software. Just good old-fashioned list-building.
And one big secret 'they' don't want you to understand.
Free Internet Marketing training reveals the 'Dirty Affiliate Marketing Secret' that lets 'big names' keep the likes of you and me earning peanuts - until now.
Click To Tweet
Now budding affiliate marketers are learning a new approach within the Facebook group I have joined and they're starting to see success after years of failure.
List-building isn't free, but it's profitable, and most of the big earners are using email marketing to make money online.
So the first step is to get you started making an income online, from which you may decide to finance your list-building.
In this free Internet Marketing training group you will be taught a completely free way to earn affiliate commissions. No paid tools, no technical skills required for the free training. All marketing materials have already been supplied.
Entirely optional whether you then upgrade to the paid list-building training. The wisest choice would be to apply the free training, earn some commissions, and then use part of your profits to pay for the full list-building training.
Here's how you can earn your first commissions, with the Traffic Nemesis launch….
Free W+ Training for Traffic Nemesis Launch
Before you go – make sure you register with the group to take this free training – please click here to join our free Facebook Internet Marketing Training group.
Nothing to lose but an hour or two of your time watching the dozen or so training videos. (If they're still running the current offer – THEY PAY YOU to complete it.)
In this free Facebook group you will find free Internet Marketing training with zero upfront costs. Join here
Click To Tweet