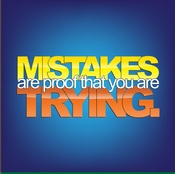 Scary thing happened to me this week – I got a PayPal Dispute from a client for one of my complementary health products and handling a PayPal dispute is something new I had to learn about.
I've been selling this particular product online for about ten years and the process has developed from being very basic to "automated enough that it seems to work fine".
If that sounds a bit wishy-washy, it's just that I am an honest enough to realize that it's not perfect, but most clients get through it without problems and those who have a question either pick up the phone or email me!
Not this lady – let's call her Mary, not her real name. She placed her order and paid three weeks ago and I heard nothing more from her – which isn't unusual (I'll tell you why below).
To give a little background, this is my Hair Analysis product, and the process is:
Client sees website and has the opportunity to download a free ebook to explain the benefits of Hair Mineral Analysis.
Hopefully interested enough to send in money to pay for the test. (Otherwise receives blog posts and follow-ups if they subscribed to my list to get the free ebook.)
I acknowledge receipt of payment, tell them how to send in the hair sample and set the expectation that their results will be returned to them within three weeks. It's usually faster, but the lab that does the testing is in the USA and obviously the hair goes by snail-mail, although everything else is done by email.
What Can Go Wrong?
Sometimes a client buys direct from my website without getting the free ebook that puts them onto my list for the follow-up emails that remind them to send in their hair sample. In fact because it's an unusual service this happens more often than them receiving the ebook.
How I Handle This
To "fix" this when I see any payment come in, whether the client is on my "list" or not, I always follow up manually with a personal email, more or less repeating what goes out to clients in the auto-responder.
Thanks for payment.
Here's the ebook pdf that includes instructions on what to do next.
If you have any questions here is a PRIVATE email to use so, that client emails don't get lost in general day-to-day rubbish emails.
Invitation to subscribe to my "follow-up tracker" (list) if they haven't already done so. This sends out a reminder to send in their hair sample about a week after payment.
Your results will be delivered within three weeks by email.
This has worked fine and brings in a steady stream of sales, especially since I added in the 3-month reminder that it's time for their repeat test:-) I must be doing something right because I get people ordering re-rests, AND for friends and family, so most people are impressed with the service.
What Happened to Mary?
Mary went through the "buy direct from website route" – as most people do – and received the personal follow-up. I was vaguely aware that I hadn't received her hair sample but that is NOT unusual, because the ebook advises that if clients have had recent hair treatment, such as coloring, they should wait up to six weeks before sending the hair sample so that the hair they send is untreated. (If she had joined my list, as I suggested in my email, she would have received a reminder too.)
So all of a sudden three weeks after receiving the payment I got an email from Mary to the private address, announcing that as she hadn't heard anything from me she wanted to cancel and get her money back – oh and by the way she'd raised a PayPal dispute just to be sure. "Hope that's OK with you".
The irony of it all was that she sent this complaint as a REPLY to my email delivering the ebook, the "next steps" and the private email address for problems!
So I replied pretty calmly, pointing out that she had replied using the same email she claimed not to have received, expanding the salient points from my original email (conveniently already included!) into BIG green text, and expressing sadness that she had chosen to raise a PayPal dispute before contacting me first via the email she was now using.
In The PayPal Resolution Center
Then I headed off to investigate what to do about a PayPal dispute because I've never had one before. There to my horror I found that she had sent this appalling email to PayPal saying that I hadn't delivered the goods or contacted her and I was unprofessional and "not legit".
Of course I freaked out completely and replied that it was totally ridiculous because…. and reiterated all that I have explained above.
I also pointed out that on the same day I had received a payment from a client in Singapore and he had gone through the whole process, including posting his hair sample to the UK, the hair sample then going onto the USA, and he had received his test results, in the promised three weeks. (Mary and I are both in the UK!)
A Happy Resolution?
Well, Mary sent an apology and said she hadn't realized how serious a PayPal dispute could be. She said she'd now read everything I'd sent her and was happy to go ahead if I was – and she wouldn't cause any more problems! Never one to lose a customer I just replied to the effect of: "Let's put this behind us and start again. Close the dispute, say you misunderstood, send in your hair sample and be careful to send enough hair so we have no more delays."
Mary has closed the dispute, thank goodness, but I still haven't had the hair sample!
What Did I Learn From Handling A PayPal Dispute?
My procedure has evolved and improved over several years because I always adapt it by adding in "what went wrong" with any previous transaction. So I have now amended that personal email to spell out in great detail that they are receiving an ebook not a physical product.
As most of my clients are overseas this doesn't surprise them. Because Mary was in the UK I guess she expected a physical book to drop through the door. I shouldn't have assumed that everyone was familiar enough with a pdf link to know it's an ebook.
In the past I tried sending people a direct subscribe invitation to my "list" so that they would get the reminder emails, but most ignored them, so it seemed better to include the invitation in the personal "thanks for payment" email. This of course, does rely on people reading that email. (I promise it's not long, and it's broken up into short paragraphs!)
Someone told me that in PayPal there's a way to add people to your list automatically and put them into your auto-responder. Obviously that's another job to add to the "to-do list".
Luckily many years worth of clients have used the service without problems, so I hope that handling a PayPal dispute won't be anything I have to do again.
If you have any more suggestions as to what I could have done better, or have your own experiences, please include them in the comments below.