At the start of the COVID-19 crisis, "How does working from home affect the housing market?" was probably the last thing on anyone's mind, as they scrambled to adjust to what we have now started believing is "the new normal".
I probably thought even less about it than most people, because – for me – working from home is what I have been doing for many years, and I love it.
But for many people, working from home because of the pandemic was a whole new experience and called for new arrangements in their day-to-day life. The pandemic – in my personal experience – has fueled a sudden surge in the UK housing market.
The Future for The Property Market
As they ponder whether to buy another house many people are asking will the current property boom continue?
Quoting from RightMove's Forecast on House Prices in 2021:
Our main prediction is that the recent surge in average asking prices will continue into next year, as the nation's housing needs are likely to outweigh any economic uncertainty.
How Does Working From Home Affect the Housing Market?
Here are some reasons why the property boom started, and may continue:
Suddenly, the need for the whole family to use the living room – simultaneously – for (a) home-schooling and (b) working from home (one or both partners) caused almost impossible timetable clashes. A shed at the end of the garden is one way, assuming you have a garden and it's warm enough in the shed. But the longer the 'new normal' goes on – or with possibilities of further lockdowns – an extra room to use as an office becomes not just a dream, but an essential.
The BBC has some interesting research that backs up the change in desirability depending on size of property.
Lockdown for anyone without a garden must have been horrendous. Even I, the least green-fingered person I know, suddenly developed an interest in 'getting into the garden'.  I can only imagine the awfulness of not having your own outdoor space for those with children confined to home for most of the day. Yes, we could all go for walks – but that relies on you having somewhere pleasant to walk. Two hours of walk per day (was that legal? I forget…) impacts heavily on parents trying to home-school AND work from home. And two hours a day probably isn't enough to keep bored children entertained. A house with a garden can improve family life, and not just in lockdown.
Compulsory working from home caused many employers to re-think whether employees really needed the daily grind of the commute. Some staff have been just as productive (or even more so) working from home. In my own offline business I work with a lady who has been working from home and we're often emailing each other until 10pm at night, whereas previously our exchanges ceased as she left the office at 5pm. Canny employers are asking themselves, "Now the technology is set up, why not let employees continue working from home if it suits both parties?"
There are pros- and cons- that vary with individual circumstances. But if your employer will let you work part-time from home and part-time in the office, it can be a wonderful time and cost saving to be freed from a long commute. Many people aspire to the benefits of living further away from work, in pleasant country-side, when they only need to travel into work two or three days a week. These people may now be looking for larger properties, in less expensive, but more pleasant areas, instead of being constrained by living in expensive city centres.

How Relationships Have Affected The Property Market
Sadly the strains caused by the lockdown have buckled some relationships to the extent that divorce was the only way forward. According to the BBC:  "Divorce rates are increasing around the world, and relationship experts warn the pandemic-induced break-up curve may not have peaked yet."  For these unfortunate families, one household needs to become two.
Many have decided to relocate for fear of being unable to travel to see loved-ones. My 98-year-old Dad insisted on living in his long-term home about 5 hours away from the rest of the family. At the height of the lockdown no-one in the family was allowed to visit him. Faced with this distressing prospect many people now wish to move closer to their families for fear of future travel restrictions.
Other Factors Affecting The Property Boom in COVID
Ex-pats returning home after Brexit forced them out from living in countries such as Spain. Some are retired and had never expected to be looking to buy UK property again. See the special section on mortgages for the over 60s below.
Reduced housing supply – reduced supply and high demand usually triggers price rises of any commodity. We've looked above at reasons for increased demand. Here are my thoughts on reduced supply.
Many of the larger building companies stopped work at the start of the lockdown. For instance, the very large development about ¼ mile from me just stopped, for weeks. However, this wasn't the case for all builders.
My younger son has a building company and he was able to work throughout the pandemic, socially distanced, because he was building two houses. He could work in one, and a tradesman in another. But he has his own thoughts on the reduced housing supply. The regulations around building new homes have become so complicated as to exclude smaller firms such as his from building the houses that are in such short supply. Some might say, "Quite right – it's a serious undertaking". And so it is, and no-one worked harder at compliance than my son. But 99.99% of all houses built before current red-tape made it impossible and far too expensive to survive as a small builder, are still standing after years and years.
Can You Afford To Move?
So…. You have decided that you want to move, for one or several of the reasons above. The next question is: Can you afford the mortgage payments?
Whatever your circumstances you can do no better than read the detailed advice at http://mortgagecalculator.uk/affordability and check out the mortgage calculator below (provided for your use by kind permission of the same site).
If your circumstances are different, there are still many ways to move forward, and they are explored in more detail on the same site.
In my own case I was interested in…
Mortgages For Over 60s
In the 'dark ages' – not that many years ago – it was virtually impossible to get a mortgage in your senior years. This always struck me as plain stupid because those people blessed with a good pension probably enjoy a more secure monthly income than employees, who could be fired or made redundant at any time. It was almost as if mortgage companies thought that, as I turned 60, I was no longer capable of managing my finances!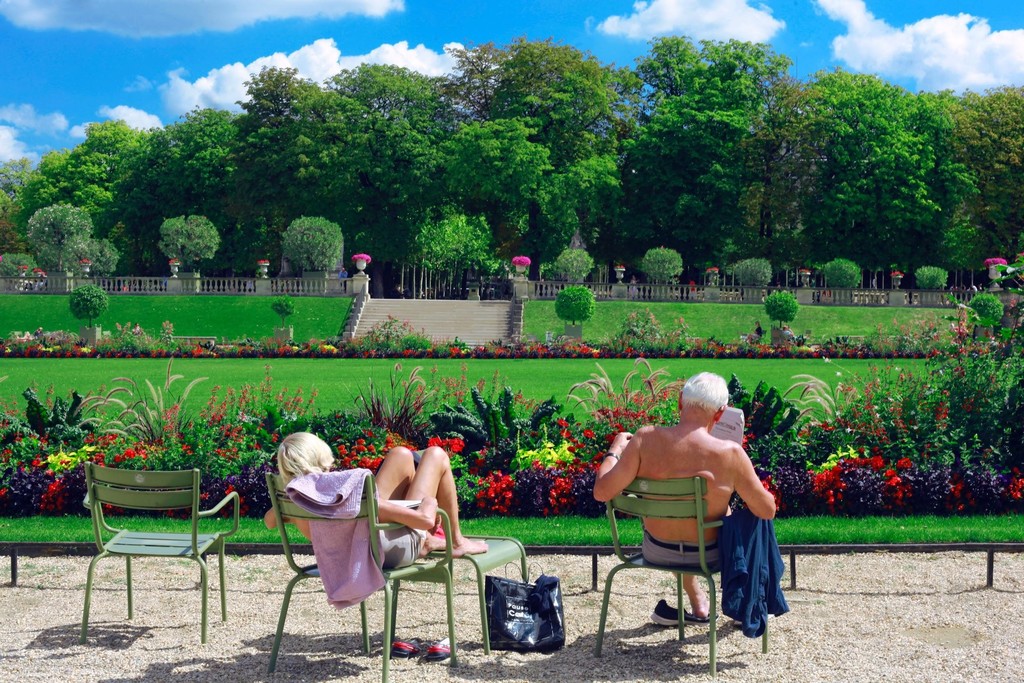 Those of us in the over 60s bracket may have special reasons to return to the mortgage market –
Buy an investment property to rent out and supplement pension income
Buy a second, holiday home
Release capital from our own properties, maybe to fund extra holidays, home improvements, or to help younger family members get on the housing ladder
But the mortgage companies have seen sense and realised the purchasing power of us Baby-Boomers. So now you can find options for a mortgage in your 70s and even beyond.
Seniors may also consider life-time mortgages or home reversion plans.
Yet despite the good availability of mortgages, perhaps you're wondering….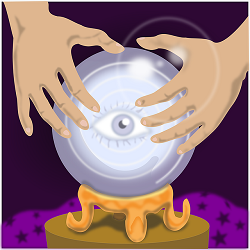 How Long Will The Housing Boom Continue?
Sorry – no crystal ball here – and I have NO qualifications to offer financial advice.
The reflections below are just my personal opinions, but I believe that the government has a vested interest in keeping us all on the move.
The program of quantitative easing (QE) often referred to as "Printing Money" has fueled the UK housing boom.
According to the BBC  "The Bank (of England) has turned to quantitative easing (QE). It's another way to encourage spending and investment."
A more precise definition than I can give, explains that "Quantitative easing involves us creating digital money. We then use it to buy things like government debt in the form of bonds. You may also hear it called 'QE' or 'asset purchase' – these are the same thing. The aim of QE is simple: by creating this 'new' money, we aim to boost spending and investment in the economy." Source: Bank of England Monetary Policy
Another explanation more specifically related to higher house prices and the economy states that: "QE increases the volume of money in circulation, and pushes interest rates down. Lower interest paid on cash deposits means individuals are incentivised to look elsewhere for returns, with the cash going potentially into property and stock markets."   Source: FT Adviser.com
So, in my simple view:
Interest rates are at an all-time low and look set to stay that way
There are stamp duty savings to be taken of advantage of
"Help to buy" and "5% deposit" options make home-ownership available to a wider customer-base
Of the people who were lucky enough to be able to work throughout the pandemic, many have saved money by reduced socialising / holidays / commuting etc. Now they can afford to move house and up-size – satisfying the desires above.
Up-sizing makes financial sense because returns from saving accounts are derisory. If house prices rise even a little, the increased value of the house should far exceed interest on savings.
What's In It for the Government?
The government has an incentive to keep the housing boom on track because it fuels so many different areas of the economy:
The large property portals such as RightMove and Zoopla – and the smaller Estate Agent businesses advertising there
The legal profession (solicitors are so rammed with work that there are interminable delays in the conveyancing process)
House builders – mainly larger firms providing work for many employees / contractors
Suppliers of construction materials to the building trade
Self-employed brick-layers, plasterers, painters, electricians, plumbers who are also purchasing their own supplies and keep firms such as Screwfix and B&Q employing their own staff
Interior furnishing companies – from large chains such as Next to the many small new businesses that have sprung up working from home with their own stores on Etsy and Shopify.
So it's my opinion that for those lucky enough to be able to improve their life-style and work from a larger and more agreeably situated home, now is an excellent time to take the plunge.
Your Next Step
To be sure that you can afford a property purchase – before you fall in love with a dream home – check out your mortgage affordability using this calculator. http://www.mortgagecalculator.uk/affordability