If you're an agency working with brick and mortar businesses, sooner or later you've probably been called upon to find a way to handle awful reviews.
And if you have products on Amazon or any other site that allows reviews, sooner or later you've been slapped in the face with the review from hell, something you didn't expect and don't know how to handle.
In cases like these, you can ignore the review, try to find a way to get it removed, or you can reply to it.
A Chinese takeaway restaurant in Pudsey, Leeds in Yorkshire, England responds to all negative reviews in a 'take no prisoners' sort of manner, and the results are sometimes hilarious.
Here are just a few examples of how to handle awful reviews I culled from the internet: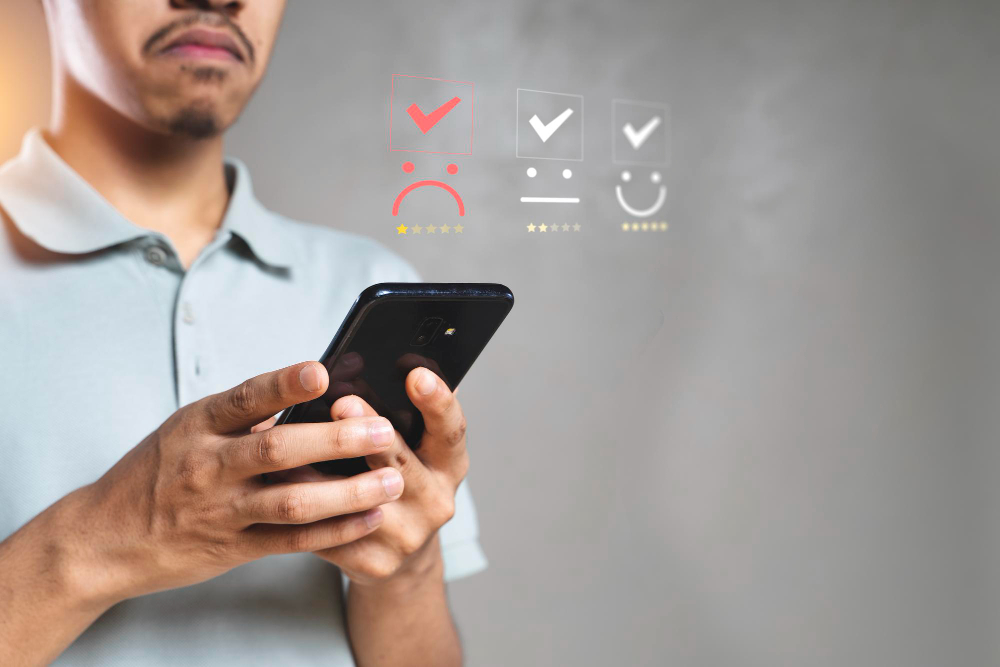 Review: 45 minutes late won't be ordering again.
Oriental Express: Hi Nathan, for the one millionth time stop exaggerating. 10 minutes max if it was late and I very much doubt it was.
Review: Two stars and no comment
Oriental Express: Thank you Tina, let me guess, too much food, too hot, too tasty, delivered too quickly.
Review: Food order was wrong.
Oriental Express: Ethan, you ordered a Sirloin steak meal with no veg, that is what we sent, then you said we had not put the steak in, it would have been an empty bag. What would be the point in delivering that?
Review: Overpriced. Portions are small.
Oriental Express: Sorry our food is not free and the size of a swill bucket.
Review: Ordered the deluxe box. Chicken wings not cooked properly.
Oriental Express: Hi Joanne, please get in touch so we can arrange for you to come in and show us how to cook chicken wing properly.
Review: The food was terrible. I ordered a chicken dish and got chicken mixed in with battered prawns totally ruined this dish.
Oriental Express: Hi Laura, will you please open your eyes and read the descriptions, you ordered the 'Special sweet and sour' which contains king prawns. You got what you ordered so how is this our fault. The food was fresh and perfectly cooked. We are good but 'mind reading the stupid' is not one of our skills.
BAM!
From Bored Panda – "The person behind the blunt review responses is owner Alice Cheung, who feels it's just fair to let others know if the negative reviews was unreasonable."
https://www.boredpanda.com/chinese-takeaway-restaurant-funny-owner-review-responses-oriental-express/
These responses have gotten a ton of play on social media, providing lots of free advertising and no doubt more business.
Here's what people on social media had to say about Oriental Express' replies…
"These could be genuine reviews of genuinely bad food. The owner is very clever to respond in this way and sow the seeds of doubt in our minds. All in all, extra publicity for the Oriental Express, so it's a win for them any way you look at it!" – Hanya Sabawi
"To be fair I wish this was the norm. I don't like that whole 'customers are always right' mentality. People are too entitled." – Marina Alexis Lacoste
"This whole, 'the customers are always right' thing has created loads of entitled moaners. I'm glad she's defending her reputation. That's her business/life they're playing with." – Sarah Bijou
And Oriental Express isn't the only restaurant refusing to let customers beat up on them in the reviews. Here are a few more examples:
Review: burnt food, missing items an extra 4 pounds on top after a minimum 25 pound order and 5 pound for delivery. In total 34 pounds for some dried re warmed up food.
Rice Bowl's response: (This is long but keep reading to end) response very disappointed? R u killing me, u r 8 miles away, placed order 2 mins before we close, tried to ring u to cancel your order, but the number u left was invalid, n u paid already, so all that push us have to work longer for u, that is fine, we accept it, but the following happening is the point which really making us mad: After 15 mins knocking awake an old lady at 12:30 am, excuse me, 12:30 in the bloody snow night, we knew the bloody address u left is your mum's address, which is another 2 miles away from u, by the time driver finish, was 1 am, anyway, I am still quite happy to see u left this review, which means our driver did not kill u.
Review: Worst duck ever
Restaurants' reply: Worst people get worst duck.
Review: Food don't have taste and it wasn't enjoyable service was good I asked hot food it was hot but no taste.
Restaurant's reply: Please get a COVID test
I've always been a big believer in figuring out what others are doing, then doing the opposite just to see what happens. If I remember correctly, this is how Warren Buffet claims to have made his fortune.
It truly is refreshing to see a business owner standing up to negative reviews rather than cowering in fear those reviews will cost business. But it will take a special kind of business owner to allow you to write replies like this for them.
Still, if you're running an agency, you might want to offer this service and see what happens. Write snappy responses to negative reviews, and then share those responses on social media.
For example, an almost universal response to a bad review might be, "When competitors post fake reviews, we know we're doing something right."
Boom!
When social media sharing and revenue increases as a result of your review responses, use that as a case study to show other businesses what you can do for them as well.
One last thing… how about starting a service for businesses to leave reviews of how well customers behave? It seems to me that reviews should be a two-way street. What do you think?
Source of Article
Reproduced with permission from The Internet Marketing Newsletter – saving myself time researching articles, finding graphics, and sparing you from my appalling lack of design skills!
Click here to see how you can do the same

Read my review of this product here. (Affiliate link included.)