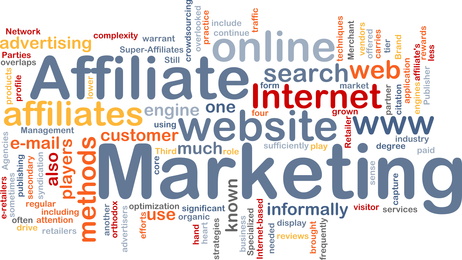 After retirement, your income is likely to become limited. This is what happens to most people.
But things don't have to be this way. You can live a carefree retirement and continue enjoying the lifestyle you like so much.
How's that possible? Glad you asked.
Ever Heard Of Affiliate Marketing?
It is one of the best ways to earn passive income. For the record, in affiliate marketing, you make money by promoting somebody else's products or services.
The best thing about affiliate marketing is that you don't need any capital to become an affiliate. All that is required is a laptop or desktop PC and stable internet connection.
Of course, you'll have to spend time and effort initially to understanding the basics of affiliate marketing, set up your online business, and create a strong online presence.
However, once you've made an impact, you can earn money without lifting a finger.
During the initial phase, you can decide when to work and how much to work. You can work during weekends or put in an hour or two daily–whatever works best for you.
Sounds inviting? It sure is.
But remember that choosing the right business niche is the key to success in affiliate marketing.
If you make a mistake here, you may have to work doubly hard to get good results. This brings us to the all-important question:
How To Pick The Right Affiliate Business Niche?
Well, for starters, you need to choose something you love and are passionate about.  
To be a successful affiliate marketer, you will need to address the pain areas of your audience. This you can do with success only if you are passionate and knowledgeable about your business niche.
What else?
You should also ensure the selected business niche is reasonably profitable.
After all, you are entering affiliate marketing to make money. If there's not much demand for the product you're selling, you aren't going to earn much dough, even if you know all there's to know about this niche.
So you may ask, "How can I decide if the business niche I'm passionate about has a strong demand?"
You can ascertain the profitability of a business niche using a keyword research tool. There are many such tools that you can find if you do a Google search. Feel free to use the one that catches your fancy.
The idea here is to check the number of searches your niche gets in a month. If the average monthly searches are more than 1500, you are good to go.
If not, look if a variation of your primary keyword that has an adequate number of monthly searches.
Here's An Example
Let's say, your selected niche is Windows 10 registry cleaner software. (Remember, be as specific as you can with your niche; don't pick a broad category, like Windows performance optimization tool, considering you are a beginner)
Now, open your keyword research tool, type in your main keyword and press Enter.
The research tool will show average monthly searches for your primary keyword and its variants.
If your selected niche, Windows 10 registry cleaner software, has fewer than 1500 monthly searches, but its variants, like Windows 10 registry update tool or Windows 10 registry planner, have a substantial demand, you can choose any one of them.
This is just one of many tips you will need to successfully run an affiliate marketing website. For you to understand the nature of this business better and provide more tips, Hosting Tribunal, a website that operates in one of the most competitive affiliate marketing niches (website hosting reviews), curated the graphic below with stats and facts related to affiliate marketing.
Infographic URL:https://hostingtribunal.com/blog/affiliate-marketing/