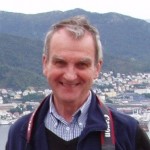 R.I.P. John 9th June 1946 to 7th November 2012
On 7th November 2012, after a rapid deterioration in his illness, my beloved partner John passed away peacefully in St Luke's Hospice, Kenton.
I was with him throughout his last night and thanks to mobile phone contact we were in touch with family and friends and he knew of all the messages of love and support sent to him.
John had suffered with a sarcoma for a long time and fought bravely, but could not beat this dreadful disease.
Thanks especially to:
St Luke's Hospice, Kenton – too many wonderful people to name individually
His GP – Dr Zaidi
Mount Vernon Cancer Centre – Dr P Ostler
University College London Hospital's Sarcoma Service – Dr Strauss, Dr Shuih and Nurse Anne
Macmillan Cancer Support – Hilary
John was always very supportive of my business, but out of respect for his memory I won't be blogging again until after his funeral on Wednesday 21st November 2012.