Eating My Words
One of the topics that's been on my mind to cover again is using Fiverr for graphics creation – because I'd been rather uncomplimentary about them in my previous post about creating an eBook cover.
Having had a better experience in April, it's time to set the record straight.
What Is Fiverr?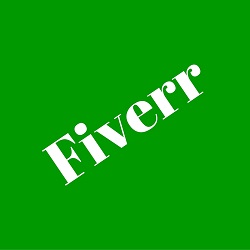 For those of you who are new to Fiverr, it's a "market-place" where free-lancers hang out and offer an astonishing array of services known as "gigs" for, nominally, $5. However, there are options for experienced sellers to add on "extras" – like faster service – for a higher price, which can make it a "nice little earner" if you are a good supplier, offering an in-demand (or niche) service.
If you haven't joined, it's quite an education to see what people will do for a Fiverr – that's NOT a spelling mistake:-)
Making Money On Fiverr
Because I'm not actually prepared to do a lot for $5 I hadn't really looked into how to make money on Fiverr until I saw a training video with tips on how to earn a good income as a Fiverr supplier. That was more interesting to me, but I didn't feel I had the relevant skills to turn $5 gigs into a decent income – and let's be honest, I didn't have the patience.
So my interest remains as a customer, rather than as a supplier.
How did I fare?
A Bad Experience of Using Fiverr
Browsing the site as a potential Fiverr customer, among some extremely strange services, there were many people offering to create banners and graphics – something I'm completely dire at. So, needing one or two graphics-type jobs done, I decided to "splash out" (sarcasm mode on – I firmly believe in paying for services you struggle to do yourself, and at $5 it's not the end of the world if it's a disaster).
Unfortunately my first experience of using Fiverr left me very disappointed and frustrated. Although my money was refunded, I had wasted time and was annoyed, so I thought "You get what you pay for" and decided not to bother with Fiverr again.
You can read what went wrong in the full post above – but in a nut-shell – the supplier kept me waiting for the full 5 days to receive my order, then just cancelled it without offering any explanation. This was despite the fact that I'd actually asked him to confirm that what I wanted was acceptable to him.
Good Experiences Using Fiverr
Having reported on that bad experience a few weeks ago, I now feel that, in the interest of balance, I should set the records straight and say that I was delighted with my most recent experience.
Banner Creation By Fiverr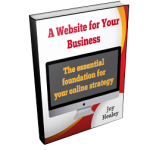 To recap, when I wrote a short eBook, I found that it took me almost as long to produce the eBook Cover as to produce the text of the eBook! In the end I used a low cost software product that sadly no longer seems to be available, and came up with this cover here >>>>>
As an aside, note the skew and the "open pages" effect that I couldn't have produced in a million years playing with Paint, Gimp etc.
Once I was happy with my eBook cover, that left me needing a variety of promotional banners of different shapes and sizes to match the eBook cover, for various adverts online.
Turning my cover into banners of the most common sizes used on WordPress sites (468×60,

125×125, 728×90, 250×250 and 336×280) was way beyond me to even attempt. So off to Fiverr I went.
There I found "ocreations" and for just $5 he turned the flat version of my eBook cover into three banners of the different orientations and sizes – two of them produced here for your inspection.
I cheated slightly, because the gig offered 3 large banners and I was able to scale them down to my desired smaller sizes using the free tool Paint on my PC – but still – for just $5 and literally 5 minutes in Paint – I was very pleased to turn a flat ebook into 5 different shapes and sizes of banners.

So – my apologies if I cast doubt on any of the suppliers on Fiverr.com – my experience in April has left me extremely satisfied with "ocreations", and I would happily use his services again.
In fact, why not put the service to the test.
Creating An eBook Cover Using Fiverr
Late in 2014 I also used someone on Fiverr to create an eBook cover for another of my products and although I was pleased with the result, there were three "less than ideal" results:
I can't edit the resultant cover myself
It's a flat design, rather than skewed and with "open pages" – see the one above
By the time I had paid for extras, it cost me almost as much as the software I bought that I can use over and over again
In fairness, these problems were caused by my lack of experience to know what to ask for – but I know better now!
So although that Fiverr experience was also good, the software to make an eCover was better value for money if you are likely to create more than one eCover in your Internet Marketing career.
Another possibility for producing an attractive design would be to use a photo collage maker app – click here to check this idea out and find 30 of the best apps.
What Have Your Experiences of Freelancers Been?
Have you used Fiverr.com or any of the other freelance sites? The best known ones include:
guru.com
freelancer.co.uk
elance.com
Please share below what kind of experiences you have had with Fiverr.com and any other sites.