Round Up Of April 2015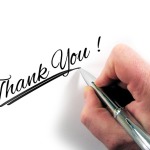 Just a brief round-up this month, mainly to thank everyone who has been so kind to me on the sad passing of my Mum on 14th April. Obviously that took over from all work, and I'm only just back from staying with my Dad, who is totally devastated.
I have come back to quite a back-log of work for my off-line business, but when that's caught up, I will be here again more frequently.
In the meantime, special thanks to James McAllister of HelpStartMySite.com for holding the fort with my blog while I was away – keeping it updated and checking out comments – even though he is extremely busy himself. I really appreciate James's help.
Please forgive me if I haven't replied to everyone's comments. My attention has been on Mum's funeral and my Dad.
Product Reviews in April 2015
At the start of the month I reviewed two products, both by Mialei Iske.
The first was a review of 6 Hour eBook – a great product that helped me produce an eBook I'd been putting off writing for many weeks. Following Mialei's method helped me get it done in record time, although admittedly a little longer 6 hours – but that was mainly because I was missing one essential tool…. eBook cover software!
Reviewing the eBook creation course exposed one of my weaknesses, as I had no easy way to produce an attractive eBook cover. Happily Mialei came to the rescue with eCover Rhapsody, her eBook Cover software – and that helped me produce a more professional eBook cover in just minutes.
Both of these products come highly recommended. I know Mialei's product launch was very successful and I hope to see many people writing better quality eBooks after using it.
Thanks To My Comment Authors
All that remains is for me to thank those of you who visited my blog in April 2015, and I look forward to bringing you more articles in May.
Total Comments on this blog in April 2015
Hi, My name is Donna Merrill.
I made 3 awesome comments.
Hello, My name is Edward Thorpe.
I dropped 3 awesome comments.
Hello, My name is Adrienne.
I dropped 3 awesome comments.
Hello, My name is Enstine Muki.
I dropped 2 awesome comments.
Hi, My name is Harleena Singh.
I made 2 awesome comments.
Click The Page Number Below To Continue