September 2012
I've been meaning to do this for some time now……
What?  Focus!
I have been developing various websites following different strands of Internet Marketing in the Complementary Health market, and it has to be admitted the results have been rather hit and miss.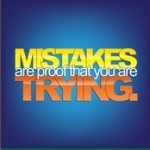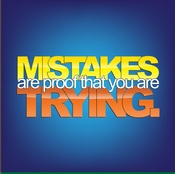 So finally I've decided to consolidate my experiences of starting an online business onto this personal website, where you can learn about my progress online – and how, when you learn from the mistakes I made, you can
Save Time
Save Money
Save Stress
As of September 2012, my start date, content here may be a little sparse – but watch this space as I fill it up!
Update November 2014
Oh dear – those few words above my "Update" heading, were the sum total of how I introduced my new blog just over two years ago.
Happily I have learned so much since then, and hopefully improved – despite the highs and lows that got in the way!
Yes – there have been many personal crises along the route that caused me to stumble, and progress has been slower than hoped for.
The low points of my two years on this blog have been…
The death of my partner John in November 2012 – not long after the start of this blog – really knocked me sideways, and it was a while before I got started again.
A crisis where the supplier of the health service that was the biggest of my online earners suddenly "banned" me from trading world-wide because I was cheaper than many overseas suppliers. My income took a hit AND I had to rework websites, ebooks, squeeze pages, cancel affiliate programs – the works 🙁
In October 2014 both my parents were terribly ill and, as they live 5hrs away from my sister and I, it was impossible for us to care for them adequately while running our respective businesses – so I had to more or less down tools so my sister and I could split forces until we could organize a care package for them.
I still have a busy offline business, and every so often I get overwhelmed with work from my offline clients – but hey, what a great problem to have.
That brings me onto the high points, which have included…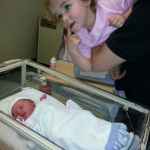 Another lovely new grand-daughter, and time spent with the family helping out over that exciting first week – what could be better and more precious than that time?
My younger son's wedding.
Some great holidays: a couple of cruises, a trip to Greece, one to Stratford on Avon, several line-dancing weekends, and in early November 2014 my most recent holiday at my elder son's cave house in Spain.
I'm not sure how I would have coped with the lows – or been able to take time out to fit in so many highs, if I hadn't been self-employed, working from home, and able to down tools (or automate) whenever I needed to.
So – for me the Internet lifestyle is about time freedom rather than the glitzy life-style that many Internet marketers promise. No comment about how realistic their promises are!
Did I Focus?
Errr…. well, I'm getting there!
Gone are many of the complementary health sites that I was running myself ragged trying to keep up to date – and more are due for "take down" when their domains expire.
I have started a coaching program and looking at affiliate marketing. My coach has shown me that I have been spreading myself too thinly, and he's gently helping me on the way to focus.
Did I Add More Blog Content?
Yes! If you want to see more of the content available, please check out the SiteMap.
However, in the intervening time I've learned that it's NOT all about blog content.
In early 2012 I had worked crazily hard putting detailed, well-researched content onto a health blog, but no-one was visiting it. I'm not even going to link to it here because it's one of the casualties of the "prune" and will be going soon.
No-one was visiting it, so there was no point in it, and now I have learned what I was doing wrong, I understand that – given my limited available time – I have to pick a blog to focus on, instead of doing a poor job on several.
From all of the above, you will probably realize that this is the blog I have chosen – because it is the one that I have enjoyed the most!
So…..
Am I Getting Visitors To My Blog?
Yes!
Note the number of comments here (THREE, and TWO of them mine!) that predated November 2014. How sad is that?
Before my November 2014 update, this was a tiny unloved post of less than 200 words, best left dormant and forgotten about.
Now fast forward to some of my most popular 2014 posts and see how my blog community has improved.
Fake Bloggers Named (some visitors loved this, some hated it!)
Until next time….