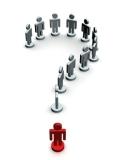 After several weeks of problems with comments, I am thinking of moving from CommentLuv to Disqus. Opinions please?
The Background
A few weeks ago some helpful people started warning me that they were getting a blue (or green) spinning disk when they tried to comment on my site.
These included some very experienced bloggers who usually know the tricks to get their comments accepted if your blog is playing up. Thanks, guys, for taking the time to warn me.
This was a bit depressing, because the number of comments on my blog just plummeted. Some people were kind enough to take the trouble to contact me about the problems. But a blogger's life is a busy one, so I guess many just moved on – probably cursing me that they'd lost a carefully composed comment. I know exactly how frustrating that is.
I have WordPress support with my hosting company so asked for their help and they sent me some error messages indicating (to a non-technical person like me) that something was failing within my theme. Although, in fairness, I assume that the theme is always there being "executed" (if that's the right term) in the background.
Problem With CommentLuv?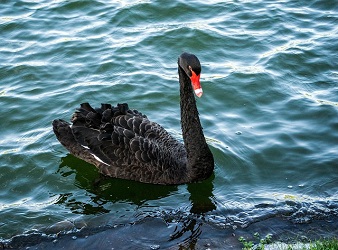 After several "to-and-fros" with my theme's support team, they felt that the problem was occurring in CommentLuv and asked me to deactivate it for a week.
With CommentLuv deactivated comments are still low – although no-one has been in touch to say they've had the green circle. But the fact that no-one tells you they've seen a black swan, doesn't mean that one doesn't exist.
So my experiment of removing CommentLuv has been totally inconclusive!
CommentLuv Or Theme Problem?
Even before this particularly bad spate of problems, I have had problems with people being unable to leave comments. But as so many could leave comments it was difficult to pin down the exact problem.
I contacted Andy, the author of CommentLuv, and unfortunately he (and my theme developer) are among those who CAN successfully leave comments. As a programmer myself I know it's really tough to debug a problem when you can't duplicate it.
Furthermore, Andy has been ill and as he's such a nice guy I didn't want to stress him any further. He's looked, can't find the problem and there are thousands of happy CommentLuv users, so I don't blame him for suggesting that the plugin may be clashing with my theme.
Unfortunately my theme has many great features that I've now incorporated "deep into my blog" and goodness knows how many posts would unravel if I removed the theme. The theme is regularly updated, with thousands of users and has a helpful support desk, so reluctantly I'm tending to favor staying with the theme over staying with CommentLuv.
What Do Other People Think?
I did a little research, and found several blog posts and discussions on Quora.
I actually LIKE CommentLuv,
But in favor of a switch are:
Fabrizio's "Magnet 4 Blogging" post is especially relevant for me, because he is using a theme from the same theme developer as I am, even though it's not exactly the same theme. He switched from using Native WordPress commenting to using Disqus, and is very happy with it. A recent update especially notes the reduction in spam.
Initial Impressions Of Disqus
When I first encountered Disqus, a few years ago, I was irritated because I had to create a new account and login somewhere.
Now, however, I feel less antagonistic to that login because they implemented an easier logging in method via a social media account. So often I seem to be already logged in. Maybe also because these days I encounter more blogs using Disqus.
With that objection out of the way, it seems there could be valid reasons for moving from CommentLuv to Disqus.
Spam Abounds At The Moment
Despite trying several different plugins, and using the CommentLuv anti-spam plugin, I have been getting more and more spam on my blog these days. In recent weeks, probably more spam than good comments.
Many feel that CommentLuv attracts spammers because they can drop their link.
(As an aside, my "favorite" class of spam is from "SEO specialists" who seem to think that attempting to  drop a link promoting their services, on my blog, is a valid thing to do. I wonder what their SEO clients might think about paying for this?)
Another point to consider: quoting from "Online Income Teacher" –
Google's hummingbird has deemed these CommentLuv link drops a form of manipulation.
I did some checking up on my own site and have started to worry whether I have been too lenient approving links from bloggers that may have found me purely because I was using CommentLuv.
So I'm starting to lean a little towards Disqus – but not completely won over yet because so many of the "big" bloggers that I really respect still use CommentLuv.
So Where Now?
There are other commenting options available in WordPress:
Native WordPress Commenting
Disqus
Livefyre
Facebook
Jetpack
Several others jumped in on Quora to defend their own favorite
Many times I have said that I'm not a "technical blogger" and really don't want to spent my days researching and testing different commenting options.
This last few weeks has (again) wasted me many hours fighting stuff I don't want to bother with. In any case, I'm not well qualified to decide which blogging expert is better than the others.
So, I'm asking your opinions please….
Particularly in the light of the "logging in" and "lack of dropped link" factors…..
Should I Be Moving From CommentLuv To Disqus?
Over to you – I'd really value your thoughts, please, as to whether moving from CommentLuv to Disqus is a good idea or a bad idea. (Although I reserve the right to make up my own mind LOL.)
Update June 2021 – Well, stumbling over this article almost 5 years further on, I finally gave up the fight against the spammers and turned my comments off. Shame. But life's too short!