In the middle of August I produced a blog post about the My Comment Authors plugin, created by Enstine Muki. In those two posts you can read more about how the free WordPress plugin can help YOUR blog.
At the bottom of this post is the output generated by the plugin – and I will be emailing those who kindly commented on my blog to thank them for their engagement – and hope they'll be returning 🙂
August Written Off
I'm producing this post and emailing my comment authors a little before the end of August because – to be honest – I need a quick post for this week as August has for me been a bit of a write-off work-wise, online AND offline!
I had a lovely couple of weeks holiday in the early part of the month, and pre-scheduled a few short posts to "hold the fort" while I was away, then I was back for about a fortnight and playing catch-up, hoping for "normal service" to be resumed to ALL clients – only to receive a rather worrying phone call from my 90+ year-old parents which sent me into a panic, dropped everything and made the 5+ hour trip to spend a few days with them and check on their health.
The most important thing is that "medicines have been adjusted" and TLC administered so they're feeling brighter now and after a few days stay I drove back yesterday (another 5+ hours) to try and go into catch-up phase two.
The less important thing is that I am behind with everything else – paid and unpaid, including blogging.
Mum and Dad have no Internet in the house, but I was able to connect my laptop to my phone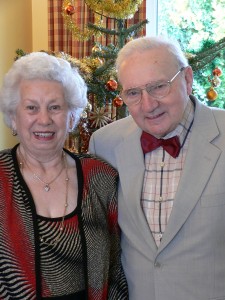 and approve/reply to a few comments but it was so slow I could have cried. Furthermore, I managed to use up my entire month's phone allowance in about two hours of blog-commenting PLUS a Skype call to my son Russ in Spain so that my parents could see his family – especially the babies who they haven't seen for four months now.
To see Mum and Dad's faces when they saw the little ones was well-worth the Internet usage, but obviously another thing to add to my ever expanding "to-do-list" is looking at better off-site Internet access.
What I have is normally perfectly adequate, but then it's fair to say I don't stray far from my home wi-fi.
Is "Everyone" Online Yet?
Brief aside… We tend to take for granted that "everyone" is online these days, but it is NOT so.
My 90+ year old parents are actually still running their own business and get very frustrated by being told to look things up on "www" all the time. Obviously any business – even my parents' business – really SHOULD have Internet access, and I have offered to set them up a laptop, but at their age they can't be bothered with the hassle of it. And there are days when I understand exactly what they mean 🙂
I showed my Dad my holiday photos on my laptop and he said he could see the value of it – it kept his lap nice and warm! He's a very astute business man and can haggle with the best of his off-line network of local suppliers and tradespeople but "www – you can keep it"!
Less understandable is a friend of mine in her 40s, also with no PC / Internet / email. Again, offers to help have been politely ignored.
My offline work, which earns me far more than my online work, is for clients some of whom have no, or a very limited Internet presence, and the work I do for them has no relation to the Internet. They do business face-to-face and are happy that way. These small businesses have full order books just from word-of-mouth and no plans to change it.
So NO – many people and business are still NOT online – yet. Those who do want to make the change (not everyone!) can become our customers! No doubt many readers here can help out those people who want to start a small business online.
Apologies for my brief musing, and back to the point of this post which is…
Thanks to My Comment Authors
Total Comments on this blog in August 2014
23 comment authors with 98 comments in the month of August 2014
Enstine Muki
6 comments
Edward Thorpe
5 comments
Jan Kearney
4 comments
Adrienne
4 comments
Click The Page Number Below To Continue