A Surprise Topic
Today I want to discuss why you should start a free blog.
Regular readers may be surprised to find me writing about free blogging platforms because I use a Managed WordPress Hosting service and that's far from free. But to me, it's well worth the price I pay and I wouldn't be without it.
However, as I get to know my readers and my subscriber list better, it becomes obvious to me that the vast majority of them don't even have a blog. So why is this?
You may have stumbled on this post as a hobbyist. So if you're NOT looking to earn money online – you just maybe want a blog to write about your hobby. In that case free blog hosting is a no-brainer – just check out the list below!
For those who do want to start an online business, I guess some might be put off by fears that blogging is "hard". If that's you, there's affordable training available, or you can do like I and many others did and learn by trial and error. Anything is better than just doing nothing. To be honest, I find blogging easier than Facebook, so if you've mastered Facebook, blogging should be a piece of cake!
But I suspect the biggest drawback for newbie entrepreneurs is they people don't want to spend any money to start their online business. I also felt that like for a long time.
So if buying hosting and a domain is really what's holding you back from starting a blog, the many free blogging platforms available (see blog hosting comparison chart below) will be your solution.
If it's any reason other than those above, please let me know in the comments below, or by contacting me privately, and I'll try to address your concerns.
Introducing Matt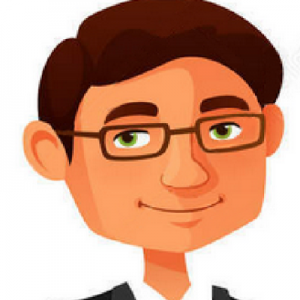 Free blog hosting isn't an area I researched in depth myself, so I'm really excited to introduce you to today's expert guest author Matt Banner. Matt has produced the amazing infographic below, that will save you hours of research if you choose to start a free blog.
Matt Banner is a seasoned blogger and entrepreneur with a decade of experience in the online world of blogging, SEO, and marketing. You can find him online @BlastYourBlog
Over to you Matt…
Why You Should Start a Free Blog
In today's online world, there are blogs for everything, but more importantly, a blog can act as a business that brings you steady and passive income. Of course, any business comes with its share of risks, but today's free blogging sites allow you to create an entire website for free that allows you to start a career.
Today I'll show you some of the top reasons why this is the way most people are starting to make money when they finally quit their jobs and work for themselves. After that I'll show you an infographic that compares all of today's top platforms for you to choose from.
Go Into Business For Yourself With a Free Blog (Infographic)
Blogging represents a low-risk business venture that allows you to start building a brand for yourself that you can use to promote a business, product, or service. Beyond this major reason, why else should you start a blog?
Here are some great reasons:
Blogs represent a great way of making money that doesn't require tons of traffic.
You have the opportunity to work from home, doing something you love.
Being your own boss is as good as it sounds.
Speak your mind, gain followers, be yourself and succeed.
Help enrich people's lives and grow stronger as a writer too.
These are just some of the reasons why countless people are starting blogs. Since there are so many platforms, take a look at the infographic below to see which one is right for you and your blog's needs.
Let us know which one you picked in the comments!


Your Comments Please
Hopefully Matt has given anyone who wants to start a free blog enough information to make an informed choice in the infographic above.
If you still have any questions or concerns, please ask away in the comments below and I'm sure Matt will be happy to help.
Finally…. Matt's information is too good to hide away, so please share it on social media.