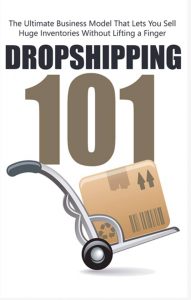 What Is Drop Shipping
In case you don't know, drop shipping is a way people can earn an income (part-time or full-time) by selling real products to real customers, and taking a profit, but without the risk and expense of having their own shop and buying stock in bulk.
Click here to access a free drop shipping guide.
How Does Drop Shipping Work?
(Apologies to those who are already successful drop-shippers, but stick around, you can also access the free guides above.)
Suppose you decide you'd like to start a risk-free business…. there are suppliers who will let online retailers promote their goods and when a customer places an order with you, instead of taking the item out of YOUR stock and posting it on, you ask the supplier to fulfil the order and send it direct to your customer. So….
Customer sends order to YOU —> You send order to supplier —–> Supplier ships to customer
(Say customer pays you $100) —–> You pay supplier (maybe $80) —–> Your profit is $20
Although you're selling an item you've never touched, $20 may not seem a lot of money to earn. But suppose that instead of listing ONE item, you announce that you have TEN in stock
You then have the chance to sell ten items for the same amount of work spent listing just one. And because the items are not in YOUR warehouse, NOT paid for before you sell them, there's no rush to sell them.
Start your online business drop-shipping as fast or as slowly as you have time for. Simply set yourself a daily schedule and stick to it.
Will you list 10 of one item every day, or will you list 10 batches of TEN items every day?
You can see how, very quickly, you can build an ever-increasing "virtual shop" of products waiting to be sold, bringing you a risk-free profit.
Advantages of Drop Shipping
Start your online business with minimal outlay because you don't:
Purchase and hold stock
Pay rent / storage space
Hire staff, with all the legal obligations that brings
Need marketing materials; a good supplier will help you out with product images and description
Disadvantages of Drop Shipping
You have to find customers…..well, yes, BUT this is a BUSINESS you're talking about starting. If you're not expecting to find customers, the brutal truth is you're not cut out to be in business. (But see our fail-safe section on "Being your own customer".)
You need somewhere to list your products. Maybe your own website / blog, or of course eBay / Amazon
You have to find suppliers who will offer you a good range of products AND look after you with reliable delivery systems. Depending on the type and number of products you want to sell, you may find yourself trying to negotiate with ten or more suppliers.
Suppose you have a "lean sales month" – how will you make your regular income?
Is drop-shipping starting to sound hard?
Finding Suppliers For Drop Shipping
You may have a product range in mind – in which case you need to:
Locate and contact a selection of suppliers
Decide which is the most profitable to deal with
Offer your services as a drop-shipper
Negotiate terms – possibly the most challenging…..
Before a supplier of good calibre is prepared to risk their good name with an unknown "shop" they may, or may not, want to check out your previous experience and take references. You may need to be approved for drop-shipping.
Because there's a certain amount of work for suppliers to do preparing sales material etc, unless you can show a proven track record, with many customers, they may negotiate tough terms, keeping your margins slim.
It's a balance of "who needs who the most"?
A corner shop may jump at the chance of you promoting their products online, but Walmart (for instance) may not feel the need to be so accommodating to a one-man-band's requests.
Drop Ship Suppliers Found For You
Imagine you had prior approval to access hundreds of suppliers, with over 2 million different products ready stocked for you to sell to your customers.
Imagine a professional team had already handled the negotiations of terms in advance – and been warmly received – because the negotiators had over a million potential customers to tease the supplier with.
Imagine the negotiations team were regularly sourcing new product ranges for you to sell
Imagine the sales process was handled for you by ONE reliable head office, with just one shopping cart procedure to follow for all suppliers
How many hours would you have saved in setting all that up?
Hundreds! So how much do you think that would be worth to you?
• $200 a month would maybe cover the cost of an hour of one negotiator's time?
• Maybe $100 a month to reflect the increased profitability the negotiator has been able to for YOU as one of over a million potential drop-shippers?
What Can You Expect To Earn As A Drop Shipper?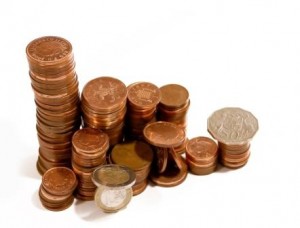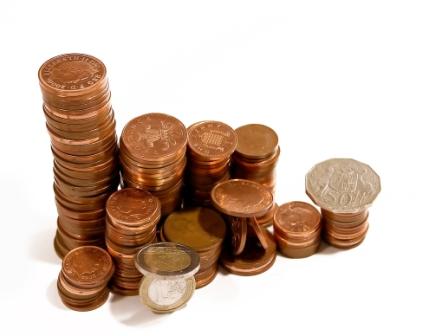 That's impossible to predict…. But here are some hypothetical figures.
Suppose in one week you listed 50 items each clearing you $10, that's $500 if you sell them all.
Listing 5 different products (one per day) selling 10 of each is an achievable part-time goal when you know the most efficient way to do it.
Remember – once they're listed, you can just sell them over again.
On the down side, if you only listed one item and cleared $10 profit, you're going to be pretty disappointed. See "Retail Is Unpredictable" below.
I don't know which you will do, or what you will do – so I can't predict your drop-shopping income.
With ANY online business, rewards do not come without sales / purchases.
Drop Shipping Sounds Easy, What's The Catch…?
Above, you have very basic information on drop-shipping to go off and start up by yourself, learning by your own mistakes.
OR….. you can pick up a Free Drop-Shipping Guide Here.
OR….  click the image below to learn about setting up your own online shop.